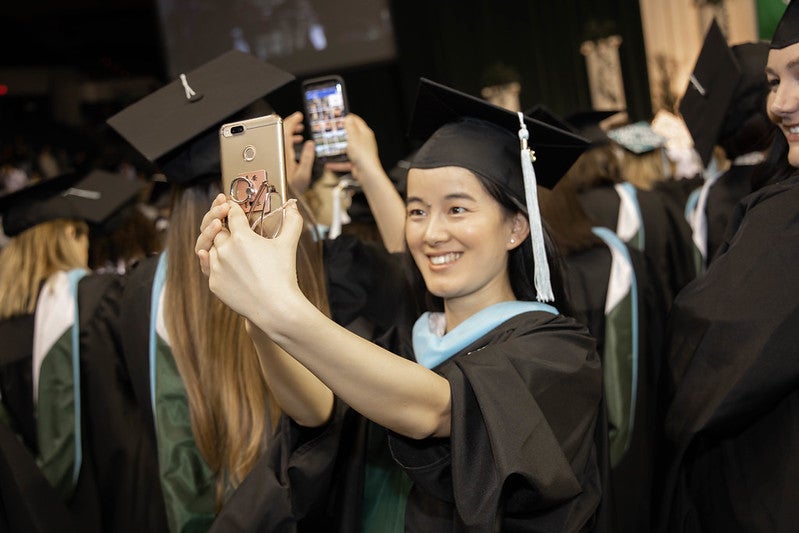 As you celebrate your big day, we've put together digital fun to help you show your Viking pride. We want to share in the fun, so don't forget to tag us! #CLEState2021 | #CLEState2020 | #Vike4Life
Shareable Graphics 
We put together a few graphics to celebrate you! Download and share your Viking pride!
Download graphics for Facebook, Instagram, and Twitter here.
Viking Grad Spotify Playlist
Check out these songs from the past four years of your college experience!
Check out the playlist!
Grad Cap Instagram Filter 
Share your excitement for graduation on your Instagram story with our Cleveland State Grad Cap filter! You can find it on our Instagram page under the filters (three stars) tab.
Facebook Frames
Celebrate your accomplishment by adding a Cleveland State University Facebook frame! Click here and then search for Cleveland State University. https://www.facebook.com/profilepicframes
Add a sticker from our Giphy channel!
When posting to your Instagram story, search for Cleveland State University to add your favorite CSU sticker! Check them out here: https://giphy.com/cle_state