Viking Teach week
April 3-7, 2023.
Presented by the University Teaching Council,  Center for Faculty Excellence, and the Cleveland Teaching Colloborative
Viking Teach Week is a week-long program during which faculty open their classroom to visitors to facilitate campus conversation about teaching and learning at CSU.
The goals of Viking Teach Week are to:
Celebrate teaching across campus by making it more transparent and public.
Facilitate conversations about teaching and learning in a collegial, non-evaluative context.
Promote cross-pollination of excellence in teaching.
Help break down barriers between disciplines, departments, and colleges.
Participate in two ways:
Volunteer to open your classroom between April 3 to the 7 to fellow faculty, staff, or Board of Trustees members who would like to experience your approach to teaching. Whether you lecture, run a seminar, teach in a lab or studio setting, use a lot of technology or none, we encourage you to open your class. There are no special requirements or expectations - just that you are open to visitors.

Register until March 3, 2023.
Receive a list of visitors one week before the class session.

Visit a classroom  that sparks your interest.The sign-up survey will be open until March 30th.

Sign up for sessions; spaces are available on a first-come, first-served basis;
Visitors can include CSU faculty, staff or Trustees.
You will receive a confirmation email with the sessions you are registered.
If you are unable to make it to your assigned classroom visit, kindly inform the Center for Faculty Excellence (cfe@csuohio.edu) and the faculty member as far in advance as possible, as there may be waiting lists for some classes.
For all participants:
---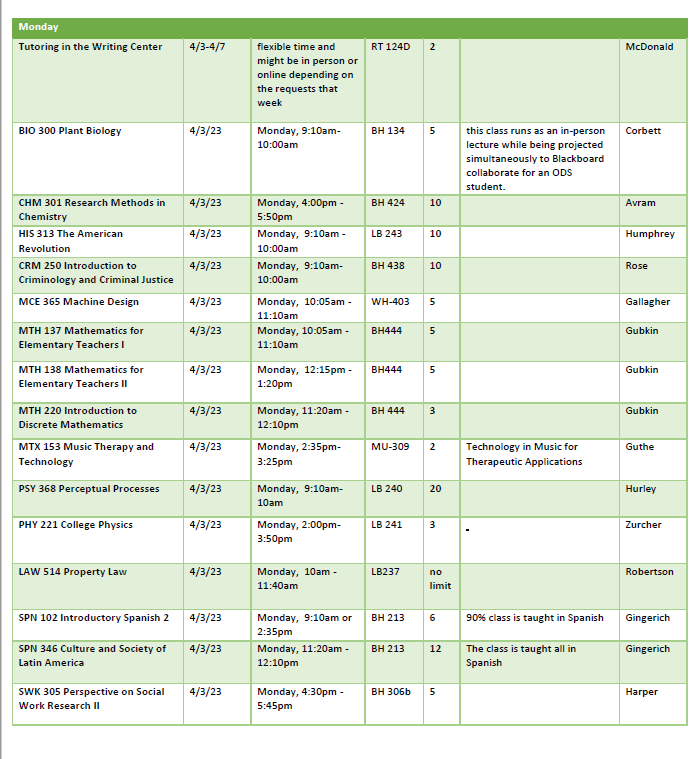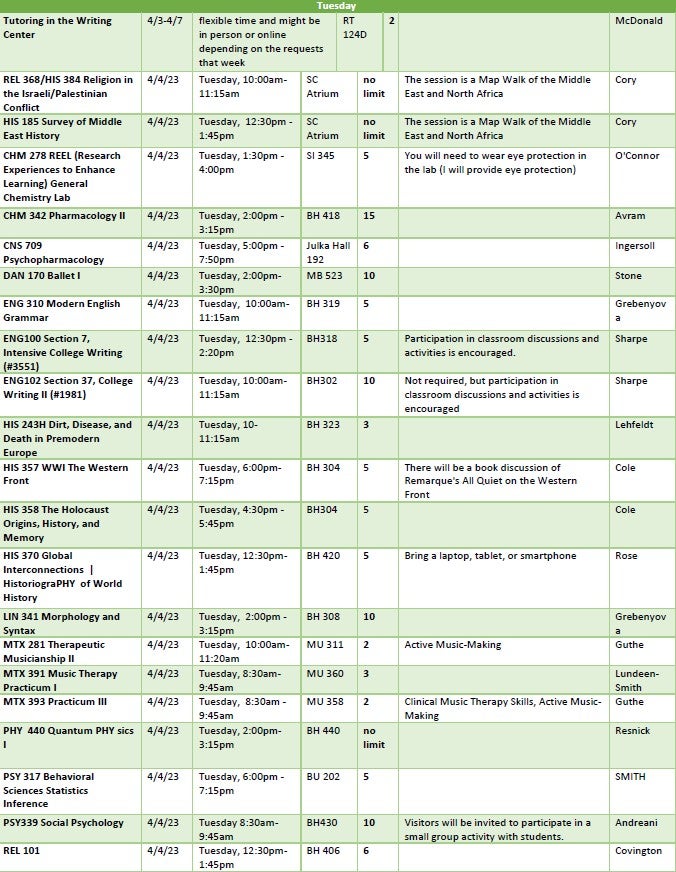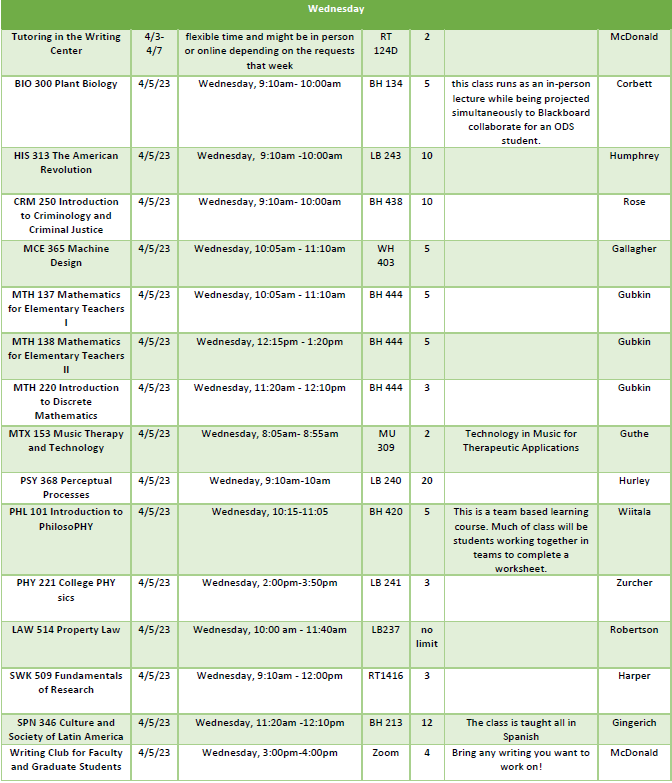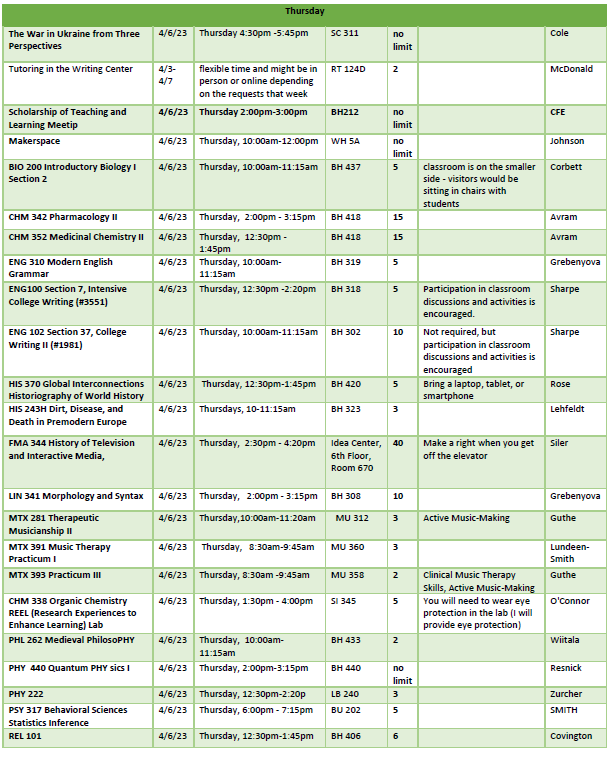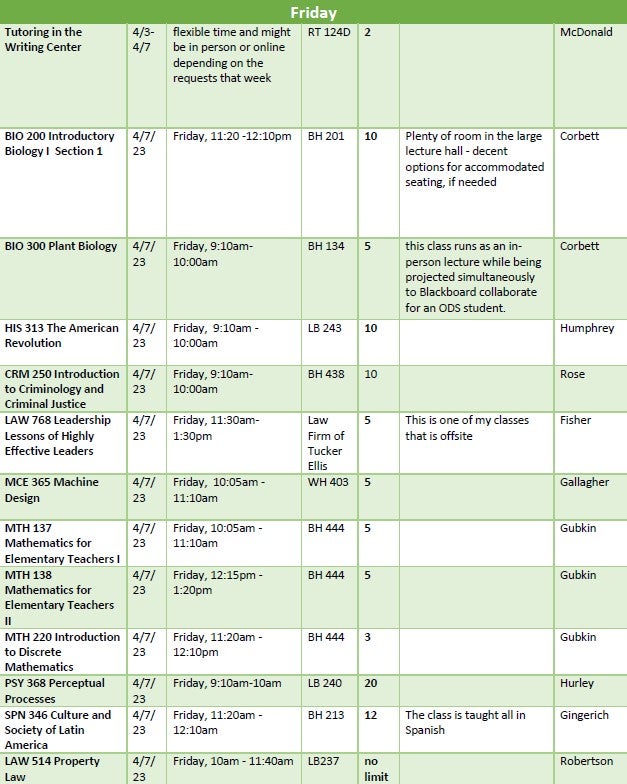 ---
Background: This initiative is based on the Faculty Bulldog Days at Yale, and the Faculty Open Classroom Initiative (FOCI) at Northwestern. As Nick Davis, Associate Professor & Director of Graduate Studies in Gender & Sexuality Studies at Northwestern explained, "Participating in the FOCI Program was a highlight of my academic year and made me feel more connected than ever to colleagues in very different disciplines at Northwestern." Leslie Sude, MD, Assistant Clinical Professor at Yale University School of Medicine noted, "I just wanted to let you know how much I enjoyed my experience with Faculty Bulldog Days. The two classes I attended were very interesting, it was a treat to learn and think about things outside of my usual work." 
Other survey respondents wrote: "I learned of other options and techniques to teach my course." "...I wanted to experience what my undergraduate students and advisees feel as they sit in classrooms in those subject areas, most of which are totally foreign to me."