The Provost's Teaching Summit will occur on Monday, April 23, 2018, from 11:00 a.m. to 2:00 p.m. It will be held once again in the SC 311 Glasscock Ballroom. 
Registration for this event has now closed.
Provost Jianping Zhu is sponsoring this event, in order to provide a forum for celebrating, recognizing and sharing excellence in teaching across the university. Provost Zhu will also be presenting certificates of attendance to those faculty who have participated in CFE events this year. 
Previous Distinguished Faculty Teaching Award winners, Teaching Enhancement Award winners, Center for Faculty Excellence workshop participants, faculty who are actively engaged with the scholarship of learning, and all faculty dedicated to teaching are invited to attend the event and present a poster about an innovative aspect of their teaching.
Agenda

11:00 a.m.

Poster presentations

12:00 p.m.

Luncheon buffet opens

12:30 p.m.

Provost's remarks

12:40 p.m.

TEA Presentation: Revitalize BIO 202 – Emily Rauschert, Ralph Gibson

12:50 p.m.

TEA Presentation: Microsoft OneNote MTH 181 – Steven Gubkin, Daniel Munther, Shawn Ryan

1:00 p.m.

TEA Awards 2018-19

Introduction to Visual Technology Course Redesign – Anne Berry, Sarah Rutherford

Improving Moral Reasoning for Engineers – Allyson Robichaud, Marcus Schultz-Bergin

1:10 p.m.

Teaching and Designing with Open Educational Resources– Heather Caprette, Lisa Bernd

1:20 p.m.

CFE certificates for workshop presenters and participants

2:00 p.m.

Summit concludes

If you are unable to be there for the entire time, please join us whenever your schedule permits.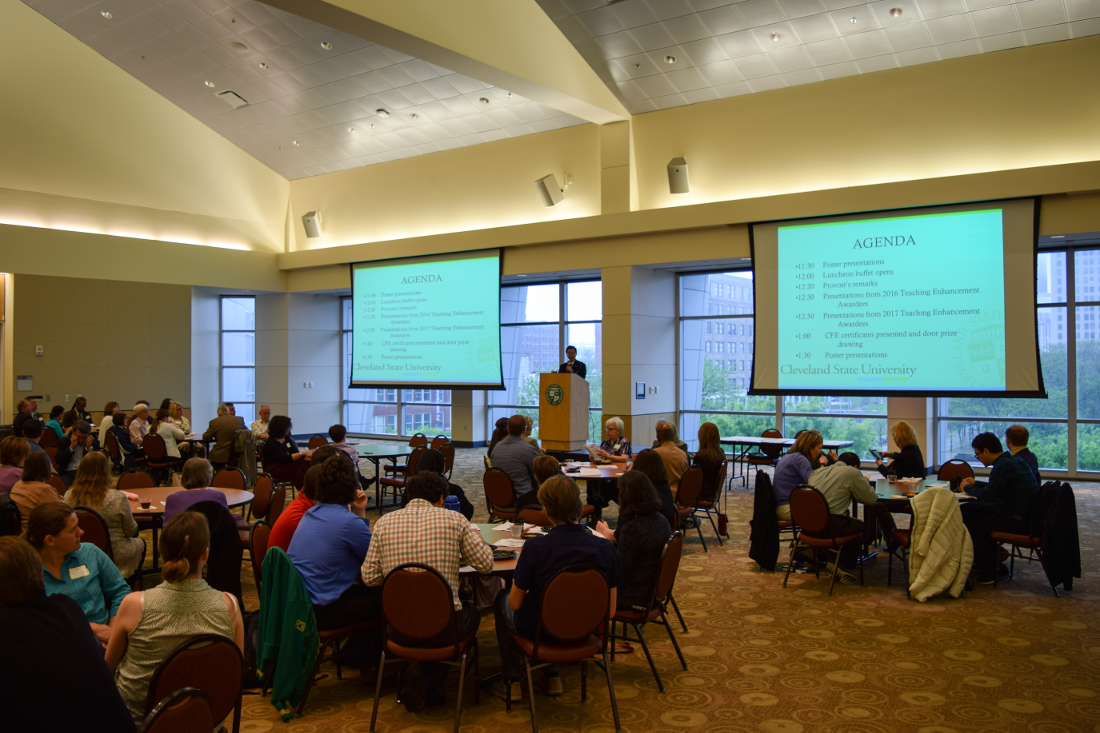 Dr. Jianping Zhu welcomed the audience at the Provost's Teaching Summit on May 1, 2017.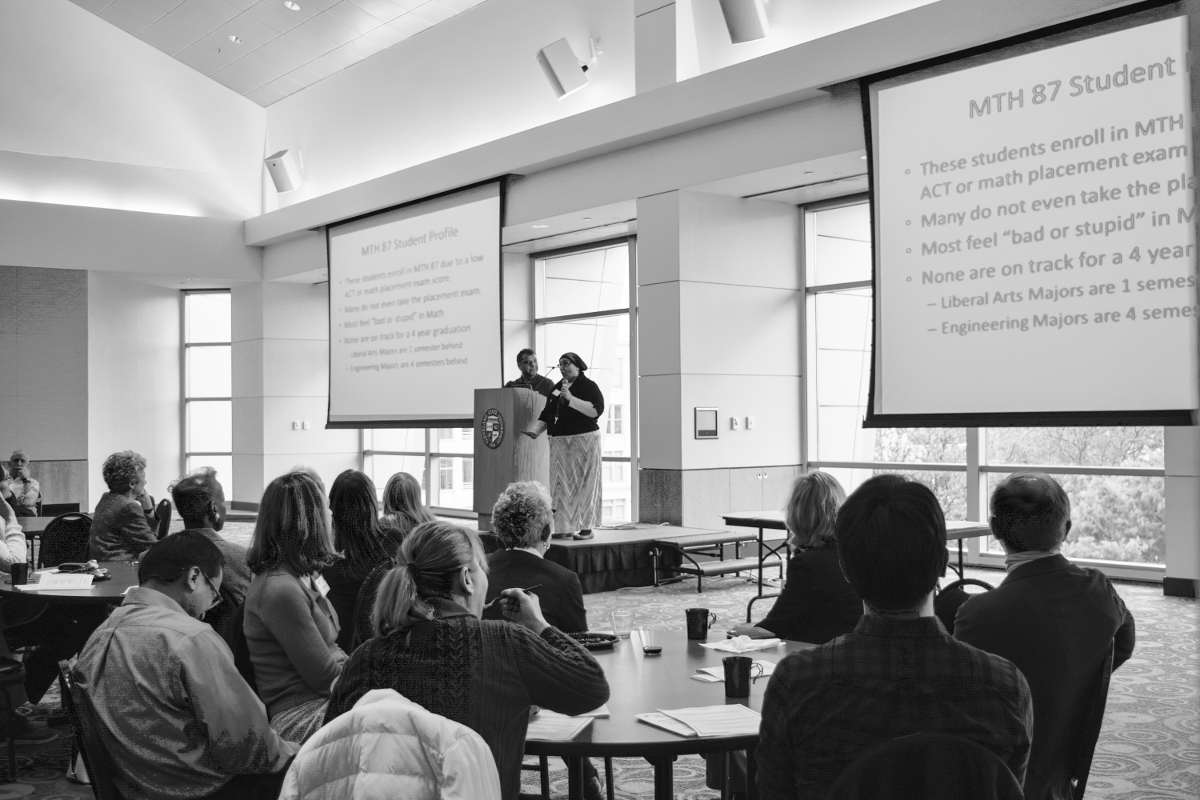 Dr. Sandra Chincholkar and Mohsen Manouchehri presented their project, titled "Pursue-Thru-Two: Math 87 & 116 in One Semester," at the Provost's Teaching Summit that was held on May 1, 2017.