Spring 2023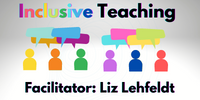 Join the CFE and experienced inclusive teaching and pedagogy facilitator Dr. Liz Lehfeldt for a Faculty Learning Community (FLC) exploring what inclusive teaching looks like at CSU. This community will discuss how implicit bias, privilege, and power shape the learning environments and experiences of students in our classrooms. Participants will develop a toolkit for CSU instructors to promote equity and inclusion in their classrooms. In a recent Teaching Higher Ed podcast episode Dr. Viji Sathy argues "Our work in inclusive teaching is a journey; there is no final destination." This community will work in that spirit, offering insight and guidance while recognizing that inclusive teaching is a process. Each participant will receive a copy of Inclusive Teaching by Kelly Hogan and Viji Sathy to ground discussions. This FLC is open to 10 participants; participant stipends are available.  
Register here.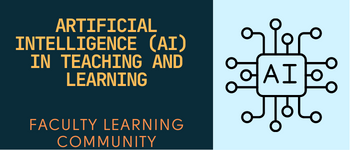 Are you a CSU faculty member interested in exploring the uses of artificial intelligence (AI) in teaching and learning? The FLC will be compromised of 30 faculty members and 2 facilitators from across disciplines to investigate how AI can be integrated into our classes to enhance student learning and engagement, while also addressing the challenges and ethical concerns that arise. The FLC will meet regularly throughout the Spring 2023 semester to share ideas and collaborate on an open access white paper that will explore the benefits and challenges of AI in educational settings. Topics will be finalized by the participants and will include:
What are common AI tools?

How can instructors incorporate or acknowledge AI tools in their instructional design?

What is the future of AI in education?
Register using this form. We will send all participants a poll to determine regular meeting times for Spring 2023. Honorarium available for participants and facilitators.
Presentation of findings from this FLC will take place April 25, 2023 from 11:30-12:30. Go to https://www.csuohio.edu/cfe/center-for-faculty-excellence-workshops for registration information.
Registration is currently closed for this Faculty Learning Community.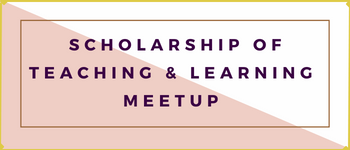 Do you like to write about your teaching methods? Conduct pedagogical research? Just thinking about how teaching and research fit together? Join the Scholarship of Teaching & Learning Meetup sponsored by the Center for Faculty Excellence this spring. 
Register here. 
---