The Center for Faculty Excellence fosters faculty excellence through innovative teaching and leadership to create engaged student success. Using workshops, video presentations and individualized services we work with faculty to develop their talent and advance their outcomes, processes and engagement with CSU students, their careers and the University. The Center works closely with various Centers and departments across the University to fulfill its mission.
Our office is staffed from 8:00 a.m. to 4:30 p.m, Monday - Friday. Please note we are remote on Mondays and Friday and on campus Tuesdays-Thursdays. 
Program Series  |  Other Programs  |  Future Plans  |  Center's Leadership
---
Program Series
Book Discussion Group 
The Center for Faculty Excellence began this initiative last year, called the Small Teaching Book Discussion and Action Based Research Group.  This program is expanding (from one book to three) this year, simply being called Book Discussion Group. To find out more about this program series, and also to register, please click here.
Teaching Portfolio Series
This series is designed to help faculty in their journey to developing a teaching portfolio, focusing on philosophy of teaching, course goals, methods and activities. Participants will be encouraged to write about their progress and success and present about their experiences at a conference. The Center for Faculty Excellence will provide some support towards travel to present the work at a conference.
Other Programs
Teaching Enhancement Awards
The Teaching Enhancement Awards (TEA) were established to promote the scholarship of teaching and learning at Cleveland State University. In keeping with the University's mission of student success, the awards focus on faculty who are interested in initiating and developing projects that make substantial changes in pedagogy or delivery methods for the promotion of student success and retention.
New Faculty Orientation
Prior to the start of the Academic Year, the Center for Faculty Excellence organizes a multi-day orientation for all new faculty to ensure their smooth transition into the University and to enable them to access all available resources.
Part-Time Faculty Seminar
Part-time faculty of various levels of experience come together via Blackboard to engage in learning and discussion of crucial teaching topics such as student resources outside the classroom, using Starfish and Information Literacy.
Provost's Teaching Summit
The inaugural Provost's Teaching Summit will bring together CSU faculty for a day of learning, connecting, sharing experiences and appreciating those dedicated to the development of their and their colleagues' teaching skills. 
Individualized Services
The Center's staff is here to assist faculty on individual basis with a variety of teaching topics, including curriculum planning and pedagogical approaches and strategies and classroom management and assessment. The Center's staff can also provide guidance with course design and planning and with incorporating more technology into instruction. 
Future Plans
University Teaching Council
Dr. Goodell worked with the University Faculty Affairs committee to propose the formation of a University Teaching Council, which was approved in Spring 2019 and will convene for the first time in Fall 2019. The UTC will provide advice and guidance on activities to support the mission of the CFE, and to assist the Center leadership and staff with the allocation of program funding, judging teaching awards and planning the annual Provost's Teaching Summit.
Center's Leadership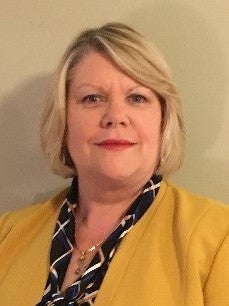 Dr. Goodell is Professor of Mathematics Education, Department of Teacher Education and has taught at Cleveland State University since 1999. She currently teaches courses for undergraduate and graduate students in mathematics education and qualitative research. Her research interests focus on equity, reform and professional development issues in the teaching and learning of mathematics and related disciplines in high-schools and universities. Dr. Goodell was instrumental in bringing the UTeach model to Cleveland State University, and is the Education Co-Director for the CSUTeach program. She was appointed Director the Center for Faculty Excellence in July of 2016.