April 2019
In honor of Minority Health Month, across the State of Ohio, the City of Cleveland Office of Minority Health and the NEOMED-CSU Partnership for Urban Health presented a leadership forum in CSU's Historic Fenn Tower. Leaders from around the region came together to discuss health equity, leadership, policy and planning with national health equity experts.
Every equity effort needs a champion. Leadership is a prerequisite to advancing equity in neighborhoods, nonprofit organizations, corporations, government, faith based communities, educational, health and other public systems.
The symposium focused on the importance of leadership and the competencies necessary to develop and lead equity efforts across sectors: healthcare, government, faith and grassroots institutions, public health, arts, philanthropy, economic and community development. The symposium assisted in advancing and assessing equity efforts in organizations and communities together.
Communities of color are impacted by chronic health conditions, like diabetes, heart disease and stroke at higher rates than the general population. Communities of color also experience higher rates of infant mortality and community violence. This symposium called together arts, government, health, non-profit, corporate, philanthropic, education and faith-based leaders to discuss the topic of health equity, efforts toward achieving it and collaborative work to advance and promote equitable practices in the Greater Cleveland area.
Aims:
1. To continue the dialogue regarding the intersections of equity, leadership, policy and planning.
2. To describe the return on investment: What will equitable outcomes achieve and for whom, e.g. affected groups, community, systems, region, nation?
3. To propose ways in which equitable practices are assured and assessed.
Keynote Speaker:
Brian Smedley, PhD
Co-founder and Executive Director
National Collaborative for Health Equity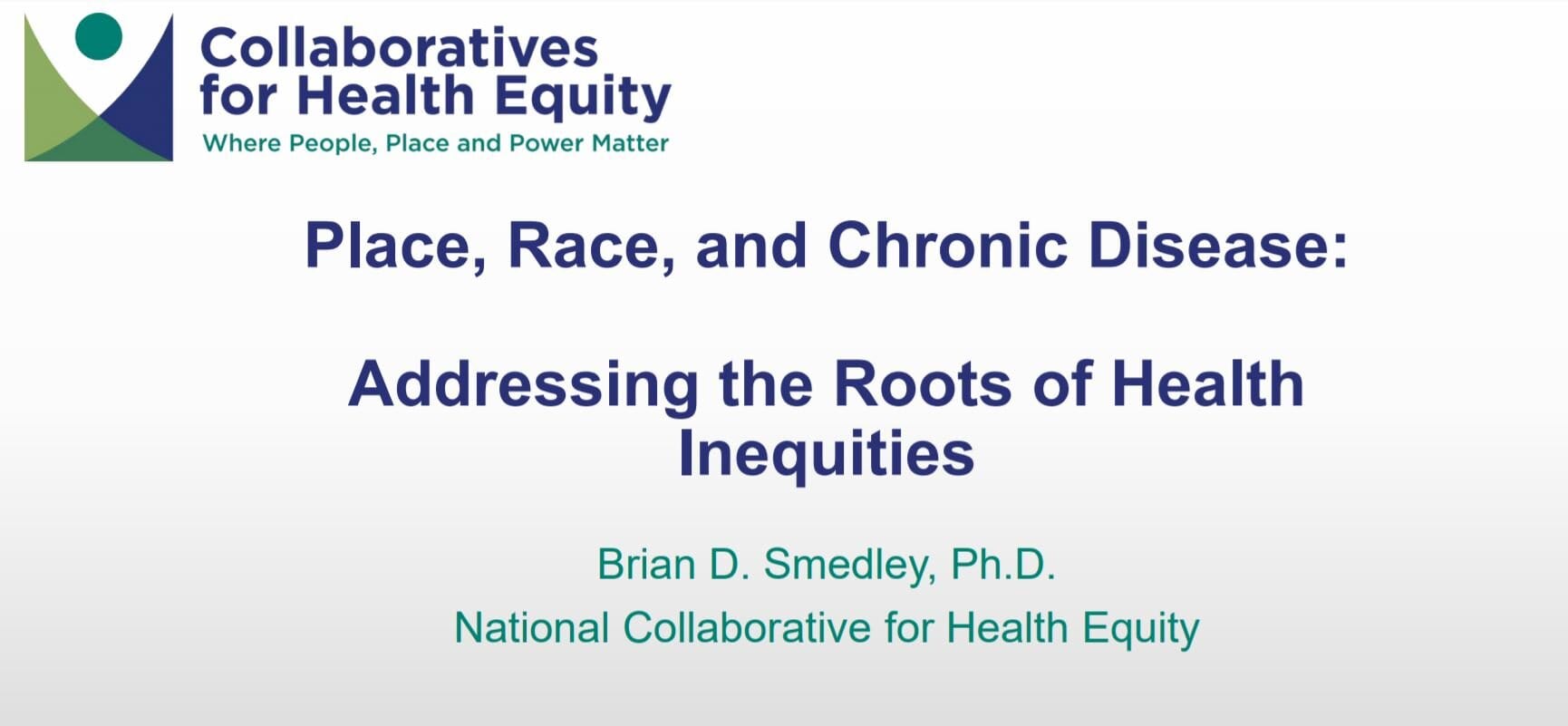 Smedley Symposium 2019 presentation.pdf
Panelists:
Margaret D. Larkins-Pettigrew, MD, Med, MPPM FACOG
Edgar B. Jackson Chair for Clinical Excellence and Diversity
Associate Professor and Head of Global Health Programs
Case Western Reserve School of Medicine
Juan Molina Crespo
Executive Director
Hispanic Alliance, Incorporated
This event was sposored by the Ohio Commission on Minority Health, the Cleveland Office of Minority Health, the City of Cleveland, Cleveland Dept. of Public Health, Cleveland State University, NEOMED-CSU Partnership for Urban Health, American Heart Association, Cuyahoga County, MetroHealth, Mt. Sinai Health Care Foundation, NEON Healthcare Centers, Strategic Solutions Partners and University Hospitals.
Toolkit Resources:
AHA123forEquity
CulturallyCompetentCare
Finding Leverage over the Social Determinants of Health
Equity of Care
Racial Equity: Getting to Results
Racial Equity Toolkit: An Opportunity to Operational Equity
Health Care Equity: Toolkit for a Winning Policy Strategy
Local Health Department Organizational Self-Assessment for Addressing Health Inequities
Public Sector Jobs: Opportunities for Advancing Racial Equity
Universal & Targeted Approaches to Health Equity
A Framework for Health Equity
HPIO Health Policy Brief
The first collaborated Health Equity symposium "2018 Achieving Health Equity: Moving from Intention to Action," took place in April 2018 and was very well received. Below are photos from that day.