Posted on October 6, 2016 at 10:23 AM, updated October 6, 2016 at 3:54 PM Print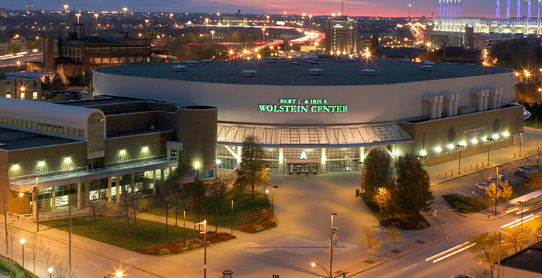 Wolstein Center
Gordon Pavilion and Viking Loge
Open House & Catering Expo
October 18, 2016  2:30 - 5:30 PM
Enter from Prospect through the doors under the Green Awning.
Join the team from the newly renovated Wolstein Center Conference Pavilion and Hospitality CSU for an open house and catering expo.
Come experience all we have to offer and choose us as your  NEW preferred event destination for your meetings and special events.
All Cleveland State University faculty, staff and student organizations are welcome to see our fourth & fifth floors that feature rent free* multipurpose meeting spaces!

We will also showcase the wonderful, wide range of catering services from Hospitality CSU highlighting the newest trends in catering!

Please take a minute to engage with friends and colleagues the afternoon of October 18th.  We promise, you will be impressed!

To schedule space, simply submit a Facilities Request Form as you would for other meeting and events on campus.

*Internal events only
- Brought to you by the Departments of Arena and Conference Services and CSU Dining
Please RSVP by October 14, 2016 at 5:00 PM