Posted on May 2, 2017 at 1:47 PM, updated May 2, 2017 at 1:57 PM Print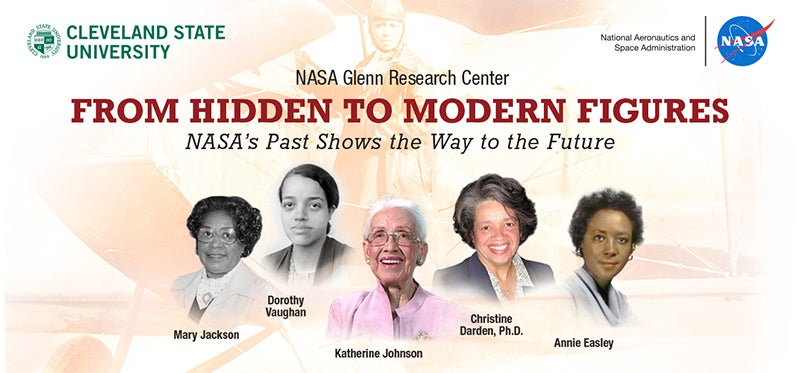 Cleveland State University and NASA Glenn Research Center will celebrate the legacy of late CSU alumna Annie Easley and other women have played and continue to play a pivotal role in the National Aeronautics and Space Administration. CSU and NASA Glenn will host "From Hidden to Modern Figures," which features an educational program, panel discussion and movie screening, on campus this Friday, May 5.
The event kicks off at 8:30 a.m. with demonstations by NASA and CSU students in the Architects & Engineers Lounge, an exhibit with NASA Glenn Deputy Chief Dovie Lacy in the Michael Schwartz Library, and a history lesson with CSU's Black Studies Ambassadors in the Mim's African American Cultural Center.
Retired NASA Glenn director, Dr. Julian Earls, will moderate a panel discussion in the Glasscock Family Foundation Ballroom at 10 a.m. Panelists include: Dr. Marla Pérez-Davis, deputy director of NASA Glenn; Dr. Concha Reid, energy storage specialist at NASA Glenn; and Dr. Lizalyn Smith, aerospace engineer at NASA Glenn. 
At noon, following the panel discussion, the acclaimed movie "Hidden Figures" will be screened in the Main Classroom Auditorium.
The event is free and open to the public.