Posted on September 10, 2021 at 4:33 PM, updated September 10, 2021 at 4:33 PM Print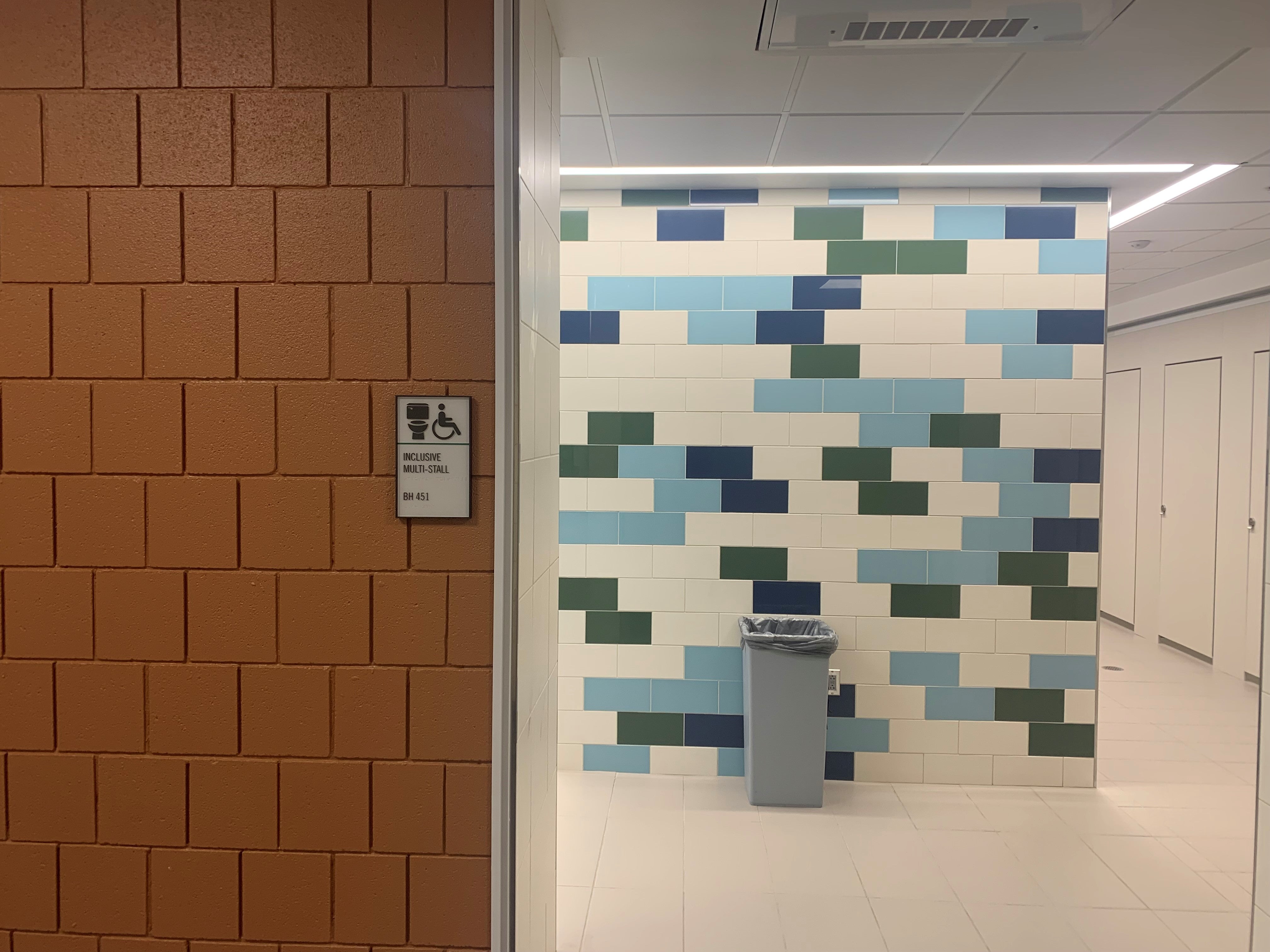 CSU's Inclusive Student Engagement Division and LGBTQ Student Services guided completion of campus' first multi-stall gender inclusive restroom
Cleveland State University continues to build upon its foundation of diversity and inclusion through its most recent collaboration with CSU's Inclusive Student Engagement Division and LGBTQ+ Student Services in providing newly-built, gender inclusive restrooms in Berkman Hall, containing fourteen private stalls for gender-neutral use.
Multi-stall, inclusive restrooms are vital to safety and security and help to enlighten public perception, as these facilities do not separate or emphasize harmful stereotypes; rather, they exist to create an equitable, safe and inclusive atmosphere for everyone, including the LGBTQ+ community.
"Having equal access to public bathrooms is a human rights issue for transgender and gender non-conforming individuals. Gendered multi-stall bathrooms can be dangerous spaces for trans* people, and single stall family restrooms can reinforce the "othering" of trans* folks when it's the only safe option available for them," stated Kara Tellaisha, LGBTQ+ Student Services coordinator at CSU.
"The addition of this multi-stall inclusive restroom at CSU is a meaningful show of support for our LGBTQ+ students, staff and faculty. I'm proud of CSU's commitment to diversity and inclusion," added Tellaisha.
The spacious, streamlined facility also includes a private lactation room for nursing mothers. The restroom is centrally located on the 4th floor in CSU's Berkman Hall.
In addition to the inclusive multi-stall restroom, CSU also has multiple single-stall restrooms available throughout campus.
"While it's something often taken for granted, inclusive bathroom spaces are hugely important for the safety, wellbeing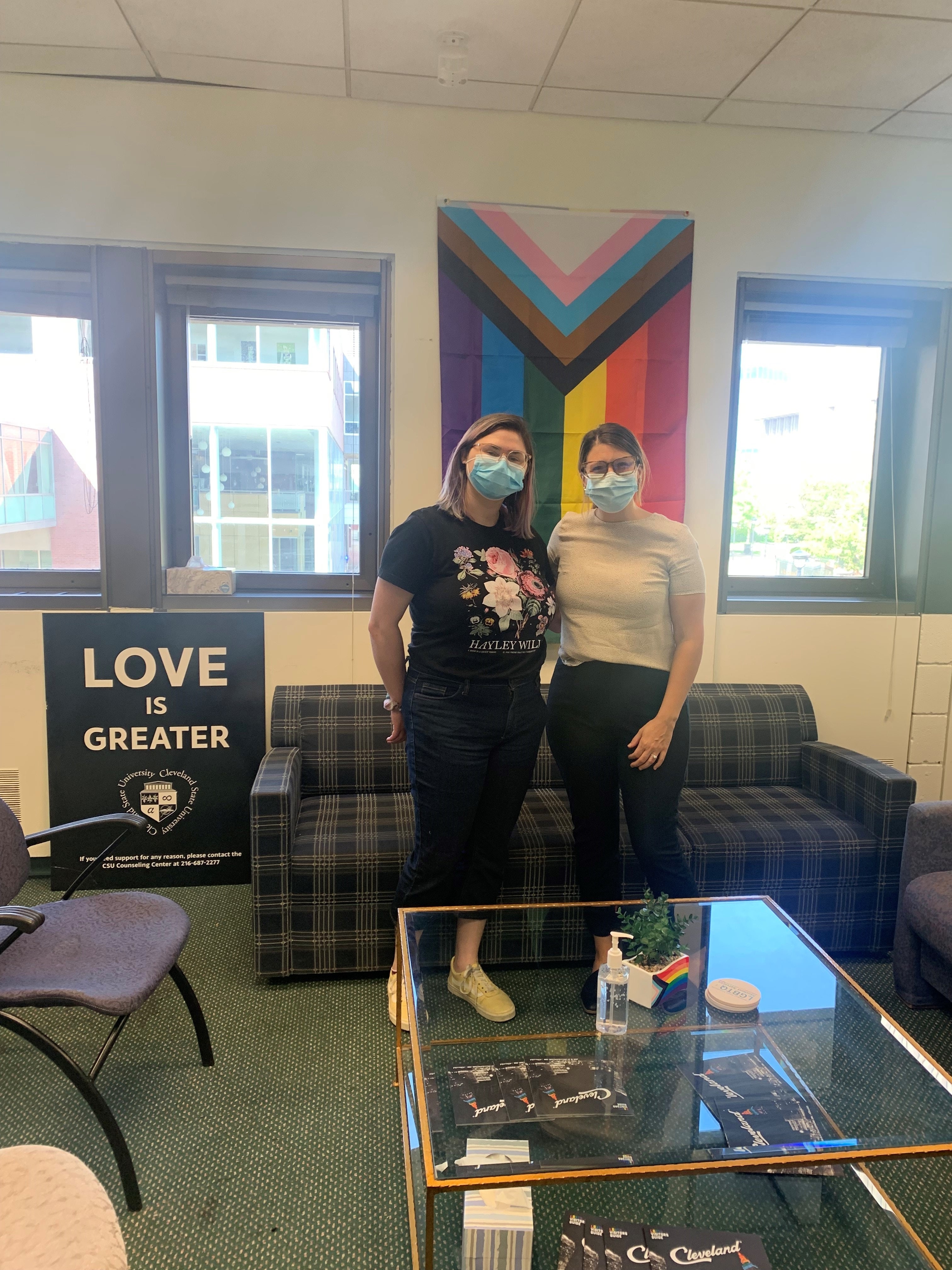 and visibility of many of our student populations. I was happily stunned by the new accommodations and feel they could set a standard for LGBTQ+ inclusive bathrooms in public and private spaces throughout our community and beyond," said Andrea Holcomb, she/her/hers, LGBTQ+ Student Support intern, who is pursuing a master's degree in social work.  
Proud of our Pride Index Rating
CSU is proud of the recent ranking of four out of five stars on the Campus Pride Index. Campus Pride works with administrators and student leaders on college campuses to create and support safer, more LGBTQ-friendly learning environments at colleges and universities.
CSU's commitment and work on behalf of inclusion and diversity is reflected throughout campus and across all departments, curriculum and programs, including the creation of CSU's LGBTQ+ Student Services. One-on-one career guidance, mentoring and personal case management for LGBTQ+ students are available, as well as the following: LGBTQ+ Student Support Program, LGBTQ+ Mentorship Program, Safe Space Training, Pride Guide Podcast, Vikes with Pride Campaign and the CSU LGBTQ+ Faculty & Staff Connection.