Posted on December 1, 2014 at 3:47 PM, updated December 1, 2014 at 3:48 PM Print
Community giving will fund shipment of medical supplies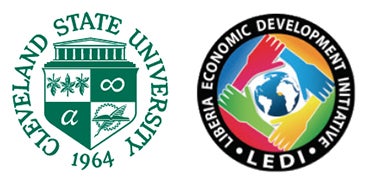 CSU has partnered with the Liberia Economic Development Initiative to raise funds to send critically needed medical supplies to Liberia
to fight the deadly Ebola virus. In a recent span of just 6 days, the country experienced 384 new Ebola cases and 353 deaths.
FROM 5,000 MILES AWAY, WE CAN HELP.
Donate at www.csuohio.edu/Liberia