Posted on June 22, 2021 at 3:05 PM, updated July 26, 2021 at 2:33 PM Print
Cleveland State University was awarded a $400,000 National Science Foundation grant to support an interdisciplinary initiative in which CSU's engineering, law and education departments will collaborate to provide course instruction on legalities and legal policies for CSU students studying cybersecurity. 
"As we all know, the need for cybersecurity – across all industries and even for our national security – is increasing every day. It is absolutely urgent that we train students in computer science and electrical engineering who are studying in areas of cybersecurity—on the legal guidelines and legal compliance that are an integral part of their work," said Chansu Yu, Ph.D., professor, electrical engineering and computer science at CSU and principal investigator on the grant initiative.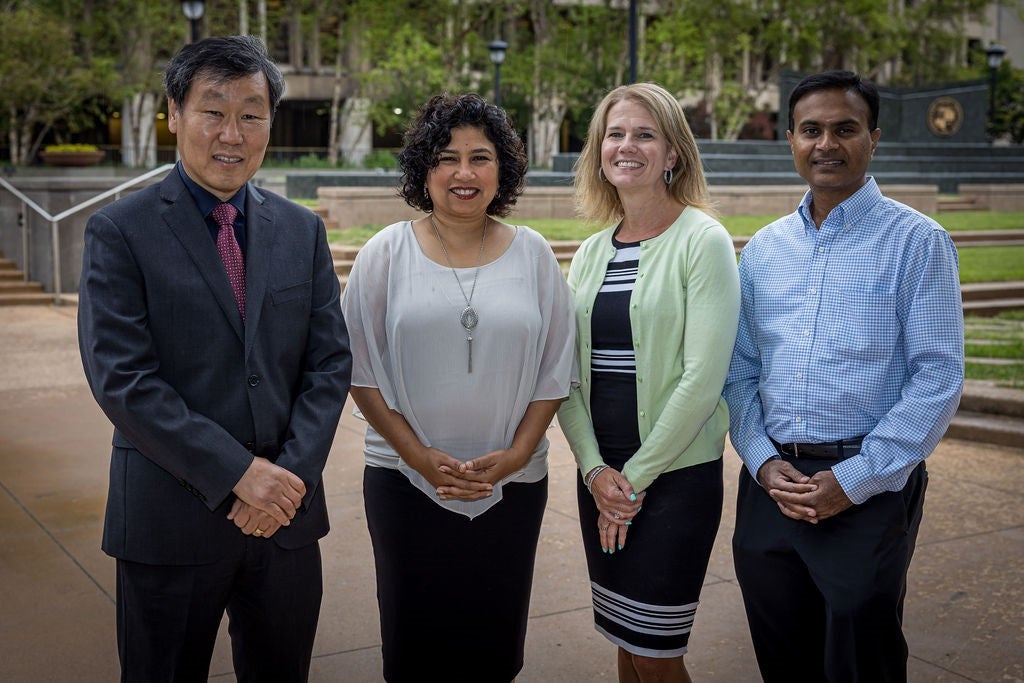 "Knowing these legal parameters is critical in developing  and implementing successful and effective of cybersecurity safety nets. We have been aware for quite some time of cyber risks, and now the actual threat is here and playing out in real time with ransomware holding industries hostage. We don't need to look far for news of real-time, scenario-based instruction that depict highly disruptive and costly national cybersecurity breaches. And in terms of eradicating this threat by staying ahead of the criminal activity, we also need to be in legal and ethical compliance," added Dr. Yu.
Co-principal investigator, Sathish Kumar, Ph.D., associate professor, electrical engineering and computer science at CSU, emphasized that cybersecurity engineers and specialists must have a strong knowledge of legal compliance for successful outcomes and conversely, law students will benefit from a deeper understanding of technology.
"Courses that we will develop from this project will help computer science and engineering students incorporate legal and ethical aspects in the secure design of the cybersecurity systems. At the same time, it will also help law students understand the technical aspects regarding cybersecurity issues and give them a broader perspective of the subject," said Dr. Kumar.
The three main tenants of course instruction include:
Implementing the cybersecurity scenarios using virtual machine environments,

Developing teaching and group discussion modules on legal issues concerning security and privacy regulation, jurisdiction over data, and data governance,

Developing transdisciplinary interaction sessions. Cross-disciplinary team learning is expected to occur, with students being exposed to the difficulties, yet cruciality of the four aspects of cross-disciplinary team learning: Identification, Recognition, Interaction and Integration.
 CSU strategic in leading interdisciplinary course instruction, reflecting the real world
CSU's Debbie K. Jackson, Ed.D., department chair of teacher education and co-principal investigator, noted that CSU is becoming a leader in interdisciplinary approach to innovation and research in course instruction.
"The real world doesn't operate in silos, so it would make sense that educational institutions mirror that interconnectedness that exists in the real world. For effective initiative outcomes, we need to collaborate—and that's why CSU is so enthusiastic about this unique venture," Jackson said.
According to co-principal investigator Shilpa Kedar, CSU's executive director, digital and IoT innovations and CSU TECH Hub , and co-executive director of the IoT Collaborative, CSU has been setting the foundation for this collaborative initiative for quite some time.

"We have been strategic and intentional in building partnerships between faculty across campus for both research and education.  The new interdisciplinary course in cybersecurity instruction is a classic example of the kind of efforts the CSU T.E.C.H. Hub and the IoT Collaborative are fostering to serve industry and community," Kedar said.
"This project highlights the strong interdisciplinary relationships faculty at CSU have developed in critical technology areas like cybersecurity and data privacy and the unique approach we're taking to training students from all disciplines," stated Co-Principal Investigator Brian Ray, JD,  Leon M. and Gloria Plevin professor of law and director of the Center for Cybersecurity and Privacy Protection at CSU Cleveland -Marshall College of Law.