Posted on May 7, 2014 at 10:25 AM, updated May 7, 2014 at 10:25 AM Print
April 22, 2014
For Immediate Release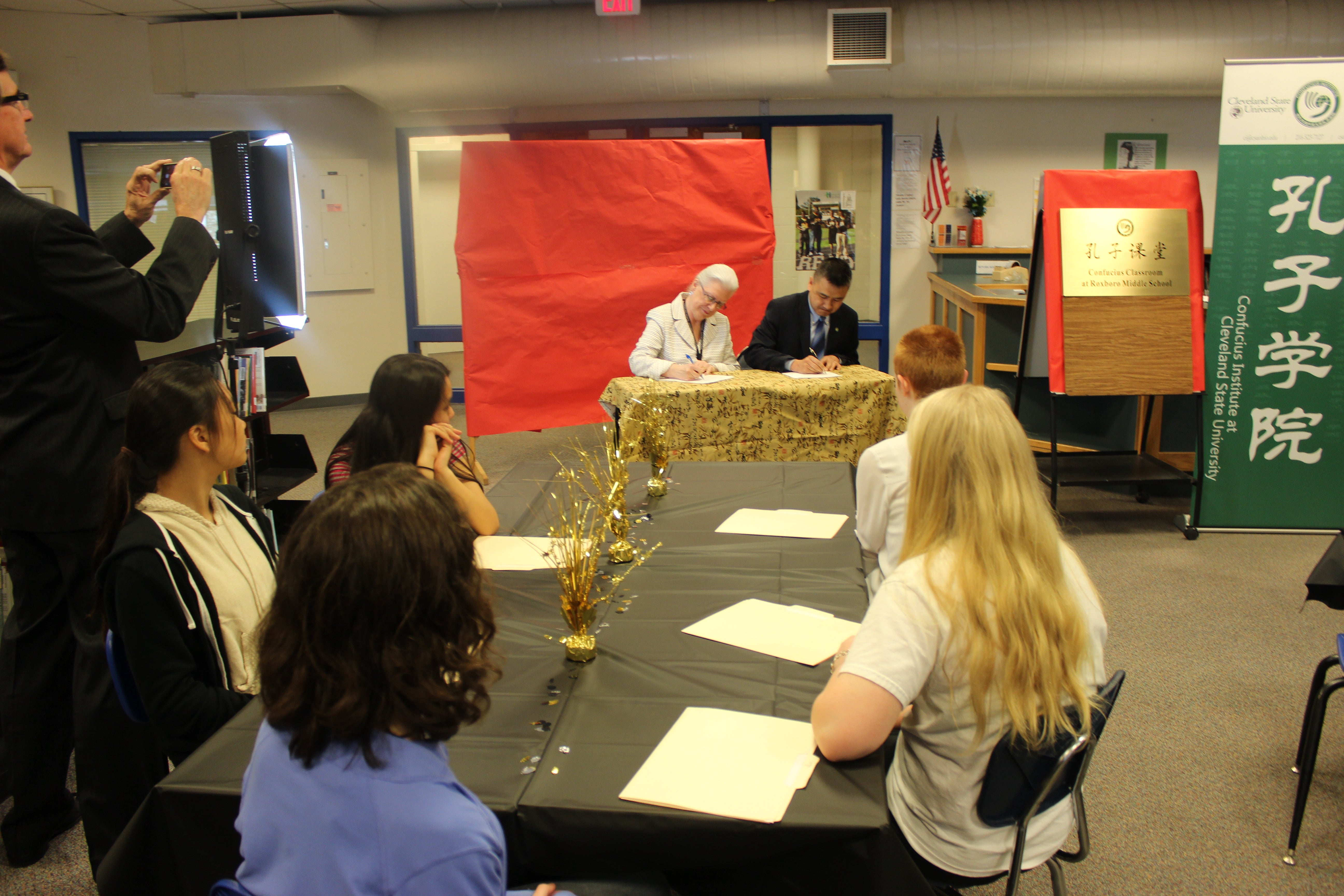 The Confucius Institute (CI) at Cleveland State University (CSU) is proud to announce the founding of its first Confucius Classroom at Roxboro Middle School in the Cleveland Heights-University Heights School District (CH-UH).  On Monday, May 5, 2014, at 8:30 a.m., the official Confucius Classroom agreement will be signed by CH-UH Superintendent Nylajean McDaniel and CI Director Haigang Zhou.  A Confucius Classroom plaque will also be presented to Roxboro Middle School, the host of CH-UH's Confucius Classroom.
The CI at CSU and CHUH Schools have enjoyed a long partnership of over 4 years and have worked together to build and strengthen the Chinese language and culture education within the CH-UH District.  In 2013, CH-UH applied to become a Confucius Classroom under the Confucius Institute, which will take their partnership to new and greater heights.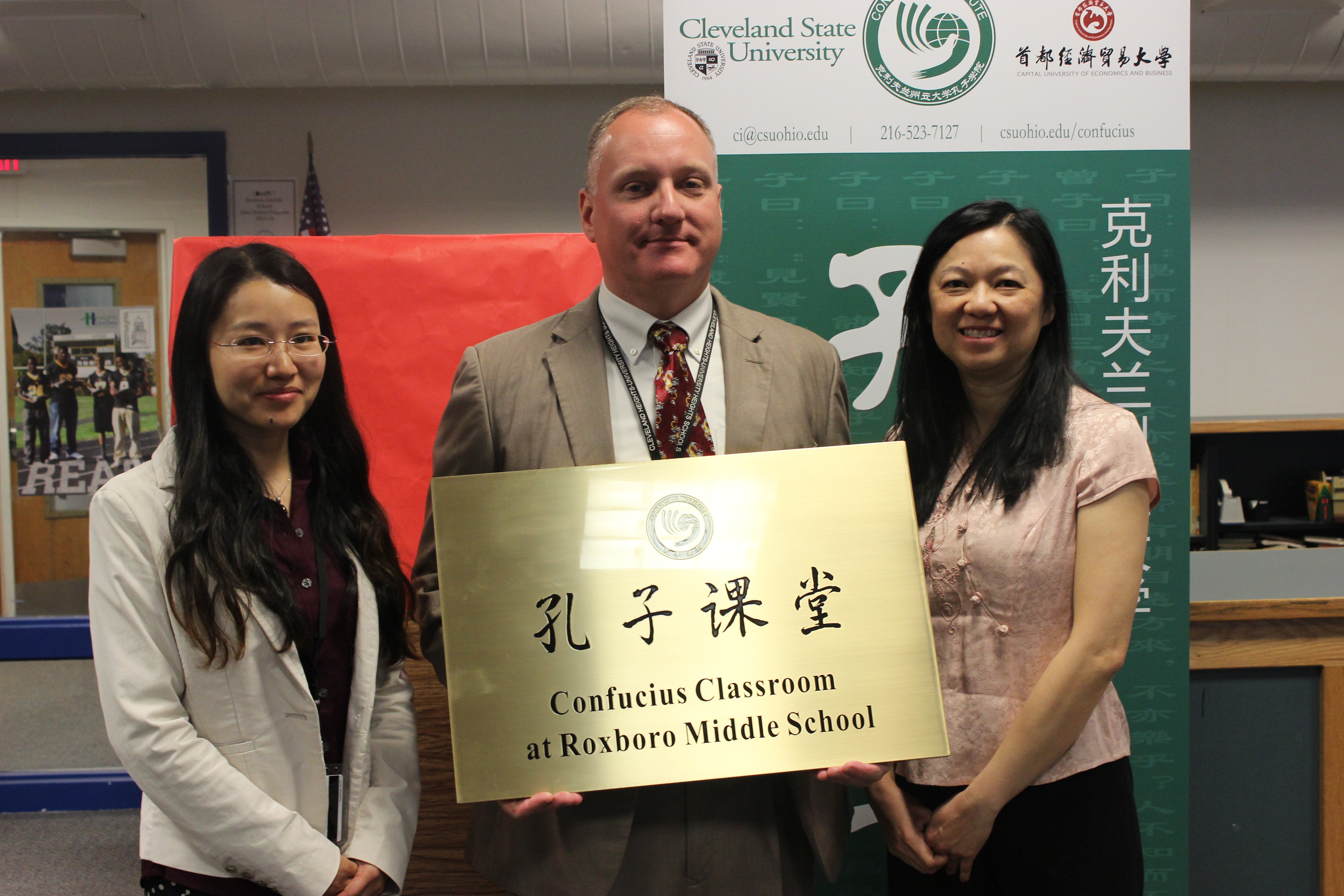 Becoming a Confucius Classroom allows a school district to apply for grants to fund their Chinese programs, buy textbooks, increase Chinese class offerings, and host Chinese cultural programming within their schools.  It also allows them to apply for teachers to teach Chinese classes on a short-term basis.
Confucius Classroom students also receive priority in applying for Confucius Institute programming, including study abroad, Chinese proficiency testing, scholarships, and more.  Confucius Classroom students benefit greatly from the well-supported Chinese programming in their districts.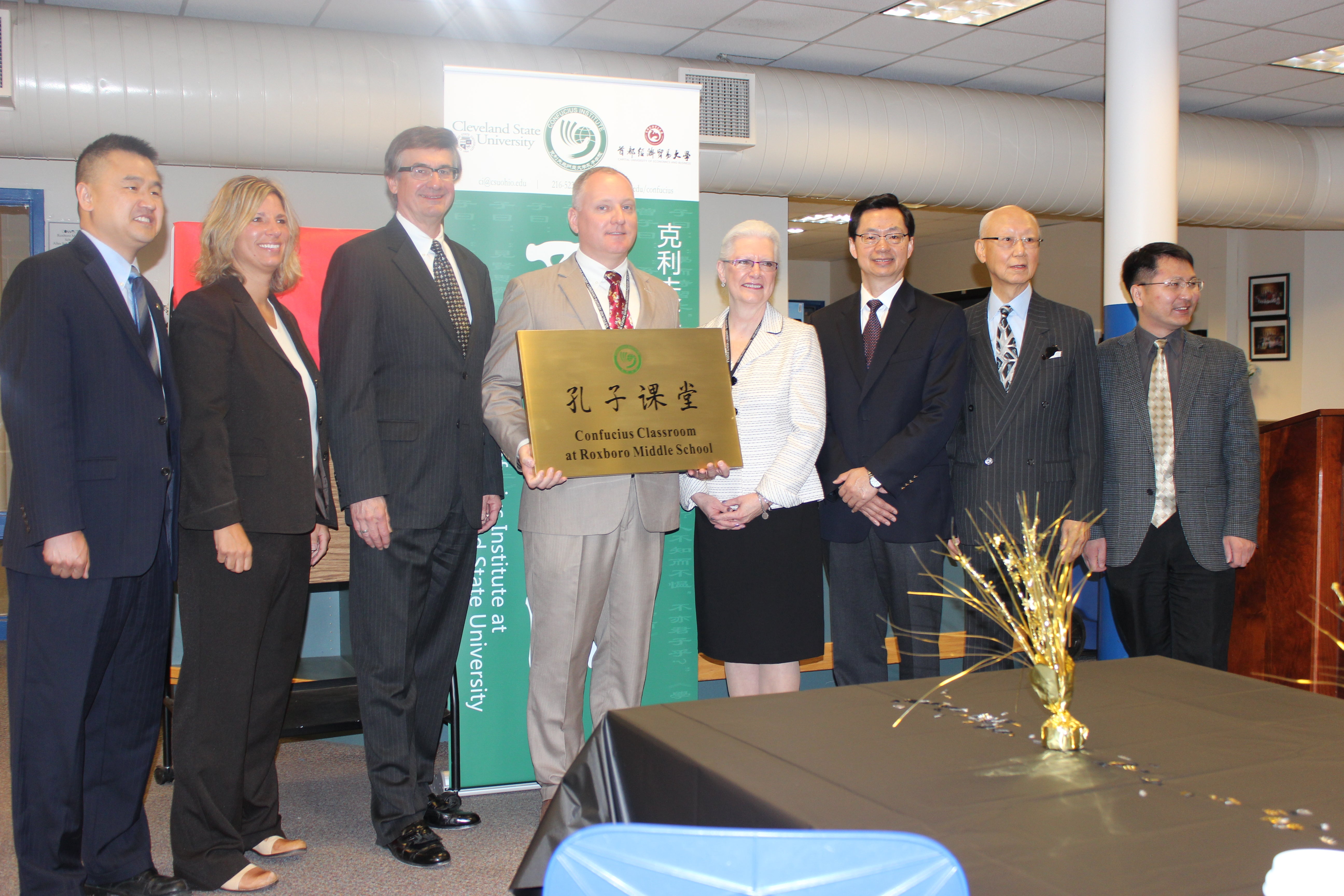 About the Confucius Institute at Cleveland State University 
The Confucius Institute at Cleveland State University was established in August, 2008 and is a partnership between Cleveland State University, the Office of Chinese Language Council International (the "Hanban"), and Beijing's Capital University of Economics and Business. The mission of the CI at CSU is to enhance understanding of Chinese language, culture, and business and to promote Chinese language learning for business and commerce to the local community. The Confucius Institute at CSU also serves as a bridge connecting Cleveland State University and the local business community to Chinese institutions and organizations for academic and business purposes. 
For more information about the Confucius Institute at Cleveland State University, visit their website: www.csuohio.edu/confucius.