Posted on September 26, 2023 at 12:13 PM, updated September 27, 2023 at 12:49 PM Print
"All Rise: A F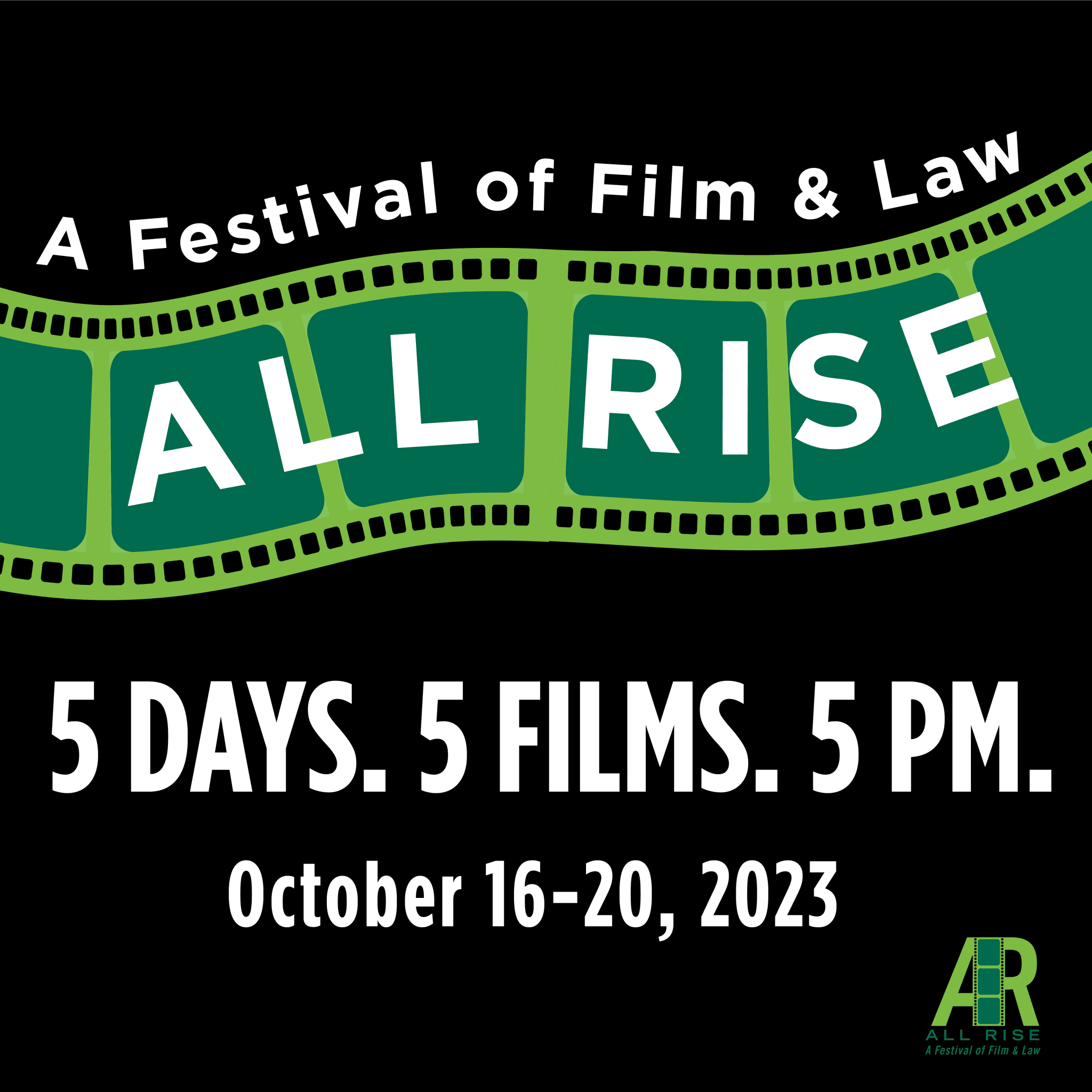 estival of Film & Law" returns for its second year in October, exploring the intersection of Film and Law through cinematic storytelling.
Cleveland State University's College of Arts and Sciences School of Film & Media Arts and the College of Law is proud to announce the return of "All Rise: A Festival of Film & Law" for its highly anticipated second year. This unique and engaging festival is set to captivate audiences once again with its compelling exploration of the fascinating interplay between the world of film and the realm of law.
"All Rise" is not just a film festival; it is an immersive experience that bridges the gap between two seemingly distinct worlds, shedding light on how they intersect and influence one another.
The festival will showcase a carefully curated selection of films that touch on various legal themes and issues. From gripping courtroom dramas to thought-provoking documentaries, each film has been chosen to provide unique insights into the complexities of the legal system. Audiences can expect to be moved, enlightened, and entertained by this diverse cinematic lineup.
"All Rise: A Festival of Film & Law," will take place from Monday, October 16 - Friday, October 20, and will allow everyone to gain a deeper understanding of the impact of law on our lives and how it is reflected in the art of filmmaking.
5 Days. 5 Films. 5 PM.
Monday, October 16 - Chop & Steele followed by an opening night reception
Tuesday, October 17 - She Said
Wednesday, October 18 - Legally Blonde
Thursday, October 19 - Lovely Jackson
Friday, October 20 - 26.2 to Life followed by the closing night reception
Ticket information and a full schedule are available at allrisefilmfest.org.
All screenings and events are free and open to the public.