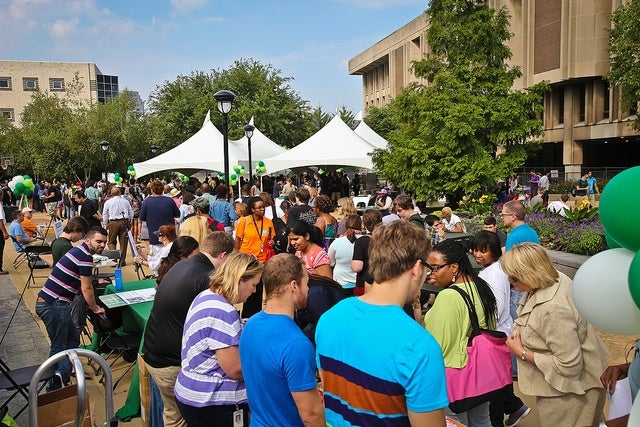 Mayor Frank G. Jackson, three-time CSU alumnus, has proclaimed April 4-8 as Graduate Student Appreciation Week in the City of Cleveland at the request of CSU's College of Graduate Studies and Graduate Student Resource Center.  Daily events are being planned to recognize and celebrate CSU graduate students and their significant contribution to the University.
The Graduate Student Resource Center and Graduate Student Association, in partnership with the Division of Student Affairs, will host graduate student events, activities, and offer various discounts throughout the week.  Master's, Doctoral and Law students will find a variety of activities and speakers related to professional and personal development along with opportunities to socialize and network with fellow students and the campus community.  Watch the GSRC website for additional details.
The event, originally begun in 1993 on a very small scale by the National Association of Graduate-Professional Students (NAGPS), continues to grow and expand each year in more universities across the United States.  The mission of the National Association of Graduate-Professional Students is to develop a network to connect graduate and professional students across the United States and facilitate the sharing of information and best practices to empower members.
If you are interested in becoming involved in any way, the Graduate Student Resource Center is recruiting graduate student and faculty/staff volunteers to help with event planning.  Email us at EngagedGrad@csuohio.edu.