Brown Bag Lunch
November 18, 2021
11:30 AM to 12:30 PM
In the fifth Brown Bag Lunch for the Center for Refugee & Immigrant Success (CRIS), Cigdem Slankard, Interim Director and Assistant Professor of the School of Film and Media Arts at Cleveland State will present "Migration, Home and Identity: Micro-narratives of Refugee Communities Revealed through Documentary Storytelling".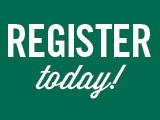 About Cigdem Slankard:
Cigdem Slankard is the Interim Director and Assistant Professor in the School of Film and Media Arts at Cleveland State University. She was born and raised in Turkey and received her BA in translation and interpreting from Bogazici University (Istanbul, Turkey) in 1999. She first came to the United States in 1998 to study film and video at State University of New York in Binghamton. In 2002, she received a Master of Fine Arts in filmmaking from Ohio University. Before moving to Cleveland she was an Assistant Professor at West Virginia State University in Institute, WV.

Her creative work dwells on popular culture and identity issues. Recent works include short documentaries, virtual reality cinema and video art pieces. She has written and directed several short film and video projects, which have been included in exhibitions and film festivals including Istanbul International Short Film Festival in Turkey, Ohio Short Film and Video Showcase of the Wexner Center in Columbus, OH; INVIDEO, an annual international video art festival in Milan, Italy; and Exhibition 280, a national juried exhibition hosted in the Huntington Museum of Art in West Virginia. Visit her website here.