SPRING COMMENCEMENT

​​​​​​​
Program Book: View the Spring 2020 Commencement Program Book​​​​​​​
View CSU's Spring 2020 Virtual Commencement:
1. Go to the CSU Stage Clip Commencement ceremony page here.
2. Click the playlist button in the upper-right corner of the player window.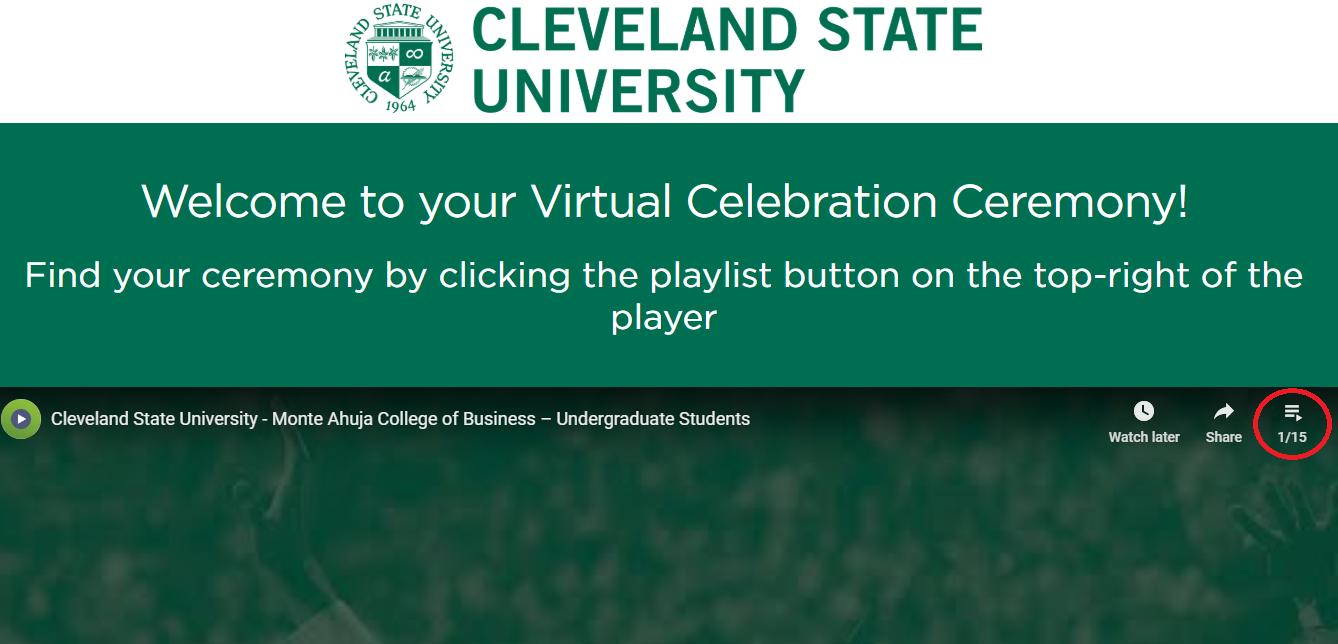 ​​​​​​​
3. Select the ceremony you want to view from the playlist.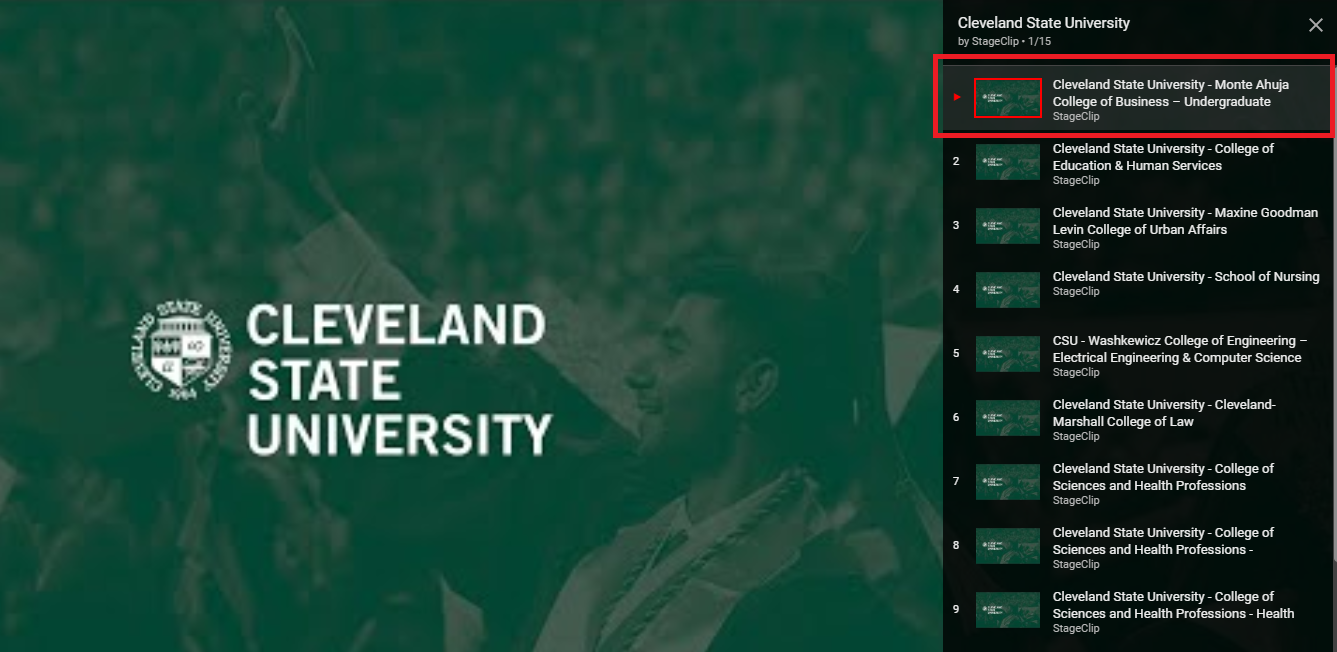 4. Once you've selected the ceremony, close the playlist to see your ceremony full screen.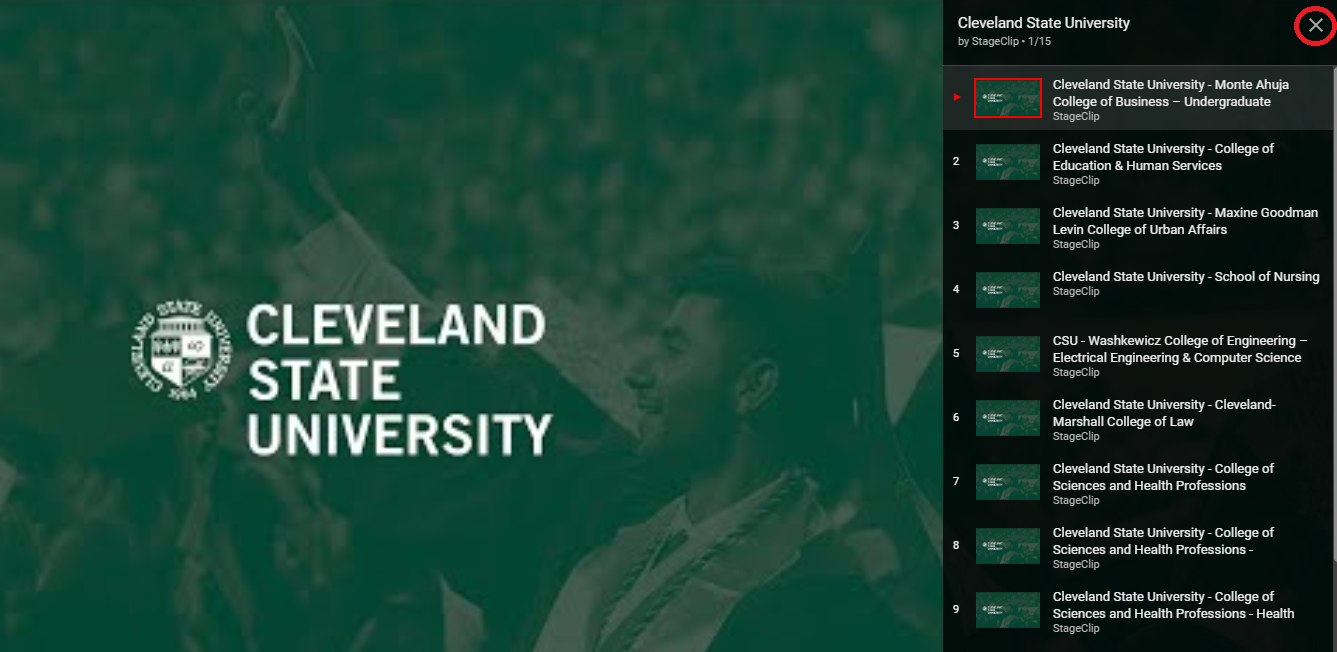 ​​​​​​​​​​​​​​
Ceremony Breakdown:
#1 Monte Ahuja College of Business: Undergraduate Students
#2 College of Education and Human Services
#3 Maxine Goodman Levin College of Urban Affairs
#4 School of Nursing
#5 Washkewicz College of Engineering: Electrical Engineering & Computer Science
#6 Cleveland-Marshall College of Law
#7 College of Sciences and Health Professions - including Speech and Hearing Graduates
#8 College of Sciences and Health Professions: Psychology
#9 College of Sciences and Health Professions: Health Sciences
#10 Washkewicz College of Engineering: Mechanical Engineering – including Bachelor of Science Mechanical Engineering Technology
#11 College of Liberal Arts and Social Sciences: Social Work
#12 Washkewicz College of Engineering – including Master of Science in Software Engineering
#13 College of Liberal Arts and Social Sciences: Social Sciences
#14 Monte Ahuja College of Business: Doctoral and Graduate Students
#15 College of Liberal Arts and Social Sciences: Arts & Humanities
Fall 2019 Livestream: