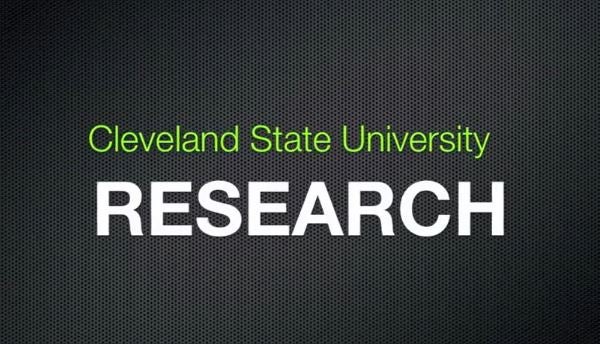 If a new video featuring Dr. Bibo Li of Cleveland State University goes viral, it should come as no surprise. She knows a thing or two about virulence.
Dr. Li, associate professor in CSU's Biological, Geological and Environment Sciences Department, is studying the relationship between the virulence of Trypanosoma brucei, a parasite that causes sleeping sickness in humans, and telomeres, which are special pieces of DNA at the ends of linear chromosomes.
She discusses her work in the debut of the CSU Office of Research's new Featured Researcher video series. Watch for a new installment every month.
"We want to shine a spotlight on the outstanding researchers at Cleveland State University who are making exciting advances in a wide variety of fields," said Dr. Jerzy Sawicki, vice president for research at CSU.
In human cells, telomeres play important roles in aging and in cancer, according to Dr. Li.
"We're not really looking for the fountain of youth," she said, "but understanding telomere functions will also help develop anti-aging and anti-cancer agents in the future."
With $55 million in annual research and development expenditures, CSU ranks among the top 200 universities in the United States for R&D, according to the National Science Foundation.