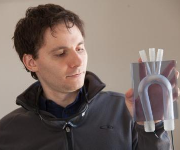 The Technology Transfer Office (TTO) was established to facilitate the commercialization of the University's scientific and technical research findings for the benefit of the citizens of Ohio and the general public through the efficient evaluation, management, and licensing of the University's intellectual property including patents, copyrights and trademarks.


November 2022
  UPDATE: U.S. Patent Filing
Provisional patent application Ser. No. 63/420,875 was filed on October 31 on behalf of inventors Dr. Anthony Berdis, a professor in the Department of Chemistry, and Mark Sutton and Brian Tsuji from the University at Buffalo, titled "Artificial nucleosides that combat antibiotic resistance." Antibiotic resistant bacteria are an urgent, global health threat. In the United States alone, approximately 3 million antibiotic-resistant infections occur. More than 35,000 individuals die as a result of these infections.
The invention discloses that combining artificial nucleosides with existing antibiotics produces a strong cytotoxic effect against drug-resistant bacteria. This combination also adversely affects the viability of bacterial persisters. Collectively, this unique drug combination provides a novel approach to combat drug resistance in highly infectious microbial species. Contact Jack Kraszewski for assistance with a disclosure to begin the process of protecting your invention or intellectual property.
  Industry Collaboration via Open Innovation
Strategic Allies Ltd. is a global technology broker with tremendous experience in the global search for innovative technologies, solutions, products, strategic alliances and other new business generating opportunities. They connect technology rich companies, research institutions or individuals with global manufacturing brands, actively searching for such partners to an identified need.
Embracing all aspects of Open Innovation and often looking in places our manufacturing clients do not even know exist, Strategic Allies also understands the issues of confidentiality and sensitivity required to bring the right opportunities in what can often be disguised or complex situations. Strategic Allies' current opportunities can be viewed here. Contact Jack Kraszewski if you'd like an introduction to the Strategic Allies team.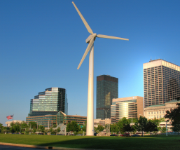 Research developed at Cleveland State University often has applications as products or services outside the boundaries of the University. Through its efforts, the TTO endeavors to inspire and nurture a culture of innovation at CSU with the ultimate goal of creating new technologies that improve society, lead to more job creation, and more revenue for the inventors, the University and the State of Ohio.
Please contact us with any questions or inquries you may have.