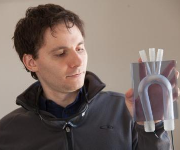 The Technology Transfer Office (TTO) was established to facilitate the commercialization of the University's scientific and technical research findings for the benefit of the citizens of Ohio and the general public through the efficient evaluation, management, and licensing of the University's intellectual property including patents, copyrights and trademarks.


September 2017
 Invention Disclosure Pipeline
The Technology Transfer Office (TTO) has processed the invention disclosures submitted by Dr. Moo-Yeal Lee, an assistant professor in the Department of Chemical and Biomedical Engineering (CBE) and Dr. Xue-Long Sun, a professor in the Department of Chemistry. Their invention, titled Multiplexed immune cell assays on a micropillar/microwell chip platform, involves the use of a micropillar/microwell chip platform for the rapid creation of 3D-cultured immune cells via novel microarray bioprinting technology.
Contact Jack Kraszewski for assistance with a disclosure to begin the process of protecting your invention or intellectual property.
 Upcoming Biomedical Events
BioOhio, the state's bioscience membership organization, is celebrating its 30th year. They are hosting a networking social to bring the bioscience community together to meet, talk shop, and get to know one another in a casual atmosphere. The event will be held in Cleveland on September 19 at the Wild Eagle Saloon.
The Cleveland Medical Hackathon will return this year in conjunction with the Cleveland Clinic's Medical Innovation Summit on October 21-22. The Hackathon will be held at the Global Center for Health Innovation. Register here to participate.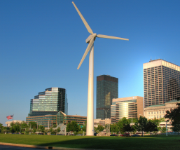 Research developed at Cleveland State University often has applications as products or services outside the boundaries of the University. Through its efforts, the TTO endeavors to inspire and nurture a culture of innovation at CSU with the ultimate goal of creating new technologies that improve society, lead to more job creation, and more revenue for the inventors, the University and the State of Ohio.
Please contact us with any questions or inquries you may have.