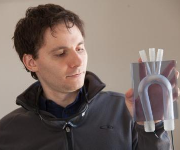 The Technology Transfer Office (TTO) was established to facilitate the commercialization of the University's scientific and technical research findings for the benefit of the citizens of Ohio and the general public through the efficient evaluation, management, and licensing of the University's intellectual property including patents, copyrights and trademarks.


April 2018
 Ye Zhu Receives NSF I-Corps Training Award
Dr. Ye Zhu, an associate professor in the Department of Electrical Engineering and Computer Science (EECS), has received an NSF I-Corps award to explore the commercial potential of his authentication technology. Dr. Zhu's team will receive $50,000 over a six month period to participate in the I-Corps curriculum. The project is titled Securing Mobile Devices with Memorable, usable, and Secure Authentication. During the training, Dr. Zhu and his team will engage with industry, talk to customers, partners and competitors, and develop entrepreneurial skills to facilitate commercialization.
 Invention Disclosure Pipeline
The Patent Review Committee reviewed and approved the invention disclosure submitted by Professor Antonie van den Bogert, a professor and the Chair of the Department of Mechanical Engineering, and graduate student Chris Schroeck, titled Flexion and Rotation Monitor. The invention provides an array of non-rigid, elastic strain sensors to monitor the relative motion of joints in the human body. The initial market focus will be on tracking the progress of patients undergoing knee rehabilitation via physical therapy.
Contact Jack Kraszewski for assistance with a disclosure to begin the process of protecting your invention or intellectual property.
 Drug Development Boot Camp
BioEnterprise and Charles River Laboratories are hosting a Drug Development Boot Camp, which will be held at the Global Center for Health Innovation on Wednesday, May 9, 2018 from 9:00 am to 2:00 pm.
This educational one-day event will provide an overview of the drug discovery and development process, and a practical understanding of how to translate research to clinical development. Additional event and registration information is available here.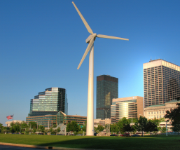 Research developed at Cleveland State University often has applications as products or services outside the boundaries of the University. Through its efforts, the TTO endeavors to inspire and nurture a culture of innovation at CSU with the ultimate goal of creating new technologies that improve society, lead to more job creation, and more revenue for the inventors, the University and the State of Ohio.
Please contact us with any questions or inquries you may have.