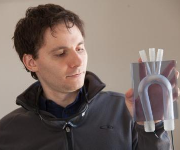 The Technology Transfer Office (TTO) was established to facilitate the commercialization of the University's scientific and technical research findings for the benefit of the citizens of Ohio and the general public through the efficient evaluation, management, and licensing of the University's intellectual property including patents, copyrights and trademarks.


August 2020
  TeCK Fund is Accepting LOIs
The TeCK Fund is accepting letters of intent for commercialization support. Applicants selected to submit a full proposal will be required to make a presentation to the selection committee.
The TeCK Fund provides faculty pursuing applied research projects with funding (up to $100,000) to assist with commercialization activities, including prototype creation, third-party validation, and market research, which are required to successfully spin off technologies. LOIs submitted by August 21 will be prioritized for review.
  Patent Application Pipeline
Two provisional patent applications by Dr. Girish Shukla, a professor in the Department of Biological, Geological and Environmental Sciences (BGES) and a member of the Center for Gene Regulation in Health and Disease (GRHD), have been converted to utility patent applications and have entered the prosecution stage.
The patent applications, both filed under a common title of "Methods for the Treatment of Prostate Cancer," relate to a microRNA drug candidate miR-149-5p that downregulates key pathways to pancreatic cancer.
Contact Jack Kraszewski for assistance with a disclosure to begin the process of protecting your invention or intellectual property.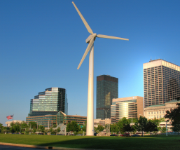 Research developed at Cleveland State University often has applications as products or services outside the boundaries of the University. Through its efforts, the TTO endeavors to inspire and nurture a culture of innovation at CSU with the ultimate goal of creating new technologies that improve society, lead to more job creation, and more revenue for the inventors, the University and the State of Ohio.
Please contact us with any questions or inquries you may have.