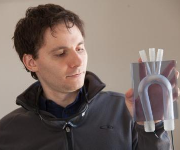 The Technology Transfer Office (TTO) was established to facilitate the commercialization of the University's scientific and technical research findings for the benefit of the citizens of Ohio and the general public through the efficient evaluation, management, and licensing of the University's intellectual property including patents, copyrights and trademarks.


April 2023
  Innovation Day 2023
Innovation Day was a tremendous success with over 200 attendees. CSU was well represented by faculty member presenters Drs. Augyu Ao and Eric Schearer as well as 10 student poster presentations.  The inaugural event demonstrated leading-edge innovations, workforce development challenges and access to additional funding mechanisms in Northeast Ohio's innovation ecosystems. It was organized jointly by Northeast Ohio Public Universities and sponsored by industry partners.
Click here to see photos from Innovation Day 2023.
  GLIDE Innovation Fund
There are many types of funding available to entrepreneurs, but finding the right seed funding for your business can be difficult. GLIDE can help you decide what funding source is best for you and then navigate you through the application process. GLIDE administers the Innovation Fund, Northeast Ohio's pre-seed fund founded by the Lorain County Community College Foundation that supports technology-based entrepreneurial companies. It awards early-stage capital to business in Northeast Ohio, filling the gap between friends and family funding and angel or venture capital funding.
The Innovation Fund has two levels of funding:
A awards provide up to $25,000 to help validate the technology
B awards provide up to $100,000 to help validate the business model
Learn more about the Innovation Fund or Request an appointment with GLIDE.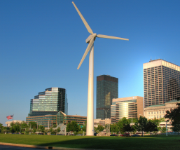 Research developed at Cleveland State University often has applications as products or services outside the boundaries of the University. Through its efforts, the TTO endeavors to inspire and nurture a culture of innovation at CSU with the ultimate goal of creating new technologies that improve society, lead to more job creation, and more revenue for the inventors, the University and the State of Ohio.
Please contact us with any questions or inquries you may have.