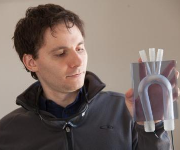 The Technology Transfer Office (TTO) was established to facilitate the commercialization of the University's scientific and technical research findings for the benefit of the citizens of Ohio and the general public through the efficient evaluation, management, and licensing of the University's intellectual property including patents, copyrights and trademarks.


July 2017
 SBIR/STTR Opportunities
The Small Business Innovation Research (SBIR) and Small Business Technology Transfer (STTR) programs annually provide $2.5 billion in funding to small advanced technology firms to spur new technological discoveries and facilitate the commercialization of innovations. Together they represent America's Largest Seed Fund.
Register to meet with SBIR/STTR Program Managers from multiple federal agencies on Thursday, July 20, 2017. The SBIR Road Tour will be held at Ohio Aerospace Institute, 22800 Cedar Point Road, Cleveland, OH 44142.
 OFRN Research Opportunity
Through the Ohio Federal Research Network (OFRN), Access Flight Training Services, LLC (AFTS) is seeking partners to develop and provide a virtual reality-based flight training system (VR SIM) tailored to specific aircraft. The VR SIM service would require the development and integration of system components, some of which currently exist in the marketplace and some of which still need to be created.
CSU serves as the marketing and outreach lead for OFRN's commercialization efforts. Contact Jack Kraszewski for further information.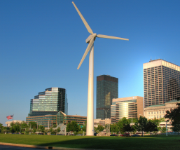 Research developed at Cleveland State University often has applications as products or services outside the boundaries of the University. Through its efforts, the TTO endeavors to inspire and nurture a culture of innovation at CSU with the ultimate goal of creating new technologies that improve society, lead to more job creation, and more revenue for the inventors, the University and the State of Ohio.
Please contact us with any questions or inquries you may have.