Zoom & Starfish
Faculty, staff and students are able to use Zoom to conduct meetings using video conferencing, over the phone or both. You can learn more about Zoom at Cleveland State University.  

Instructions on how to use Zoom in Starfish are found below. You can either review these materials by scrolling down this page or you can use the links below to quickly navigate between sections.
Though you can setup your Zoom appointments a variety of ways (Recurring Meetings, Single Meeting, Personal Meeting Room, etc.), the steps below outline how to setup office hours:
Using your personal meeting room to host meetings
Hosting a Zoom meeting to accomodate users wanting to video chat OR call in their phones
Enabling a waiting room in 
Quick links
How to find and configure a Zoom meeting?
Zoom gives you various options for configuring meetings. You can setup recurring meetings, webinars, etc. For this example, we will be configuring your Personal Meeting Room, which is a virtual meeting room that is permanently reserved for you. 
1. Go to: https://csuohio.zoom.us/
2. Select Sign in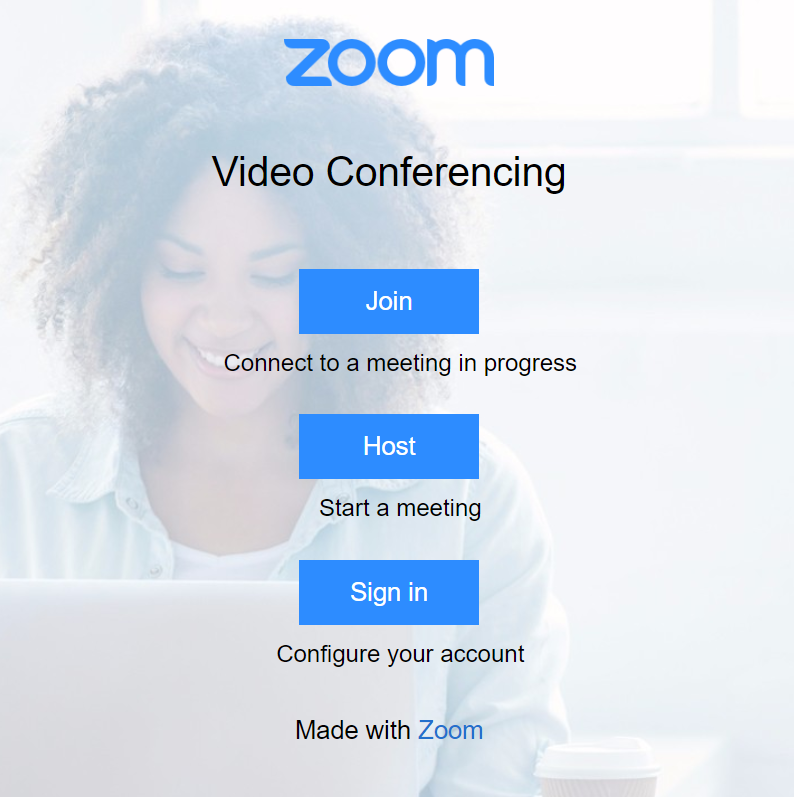 3. Log in using your CSU account information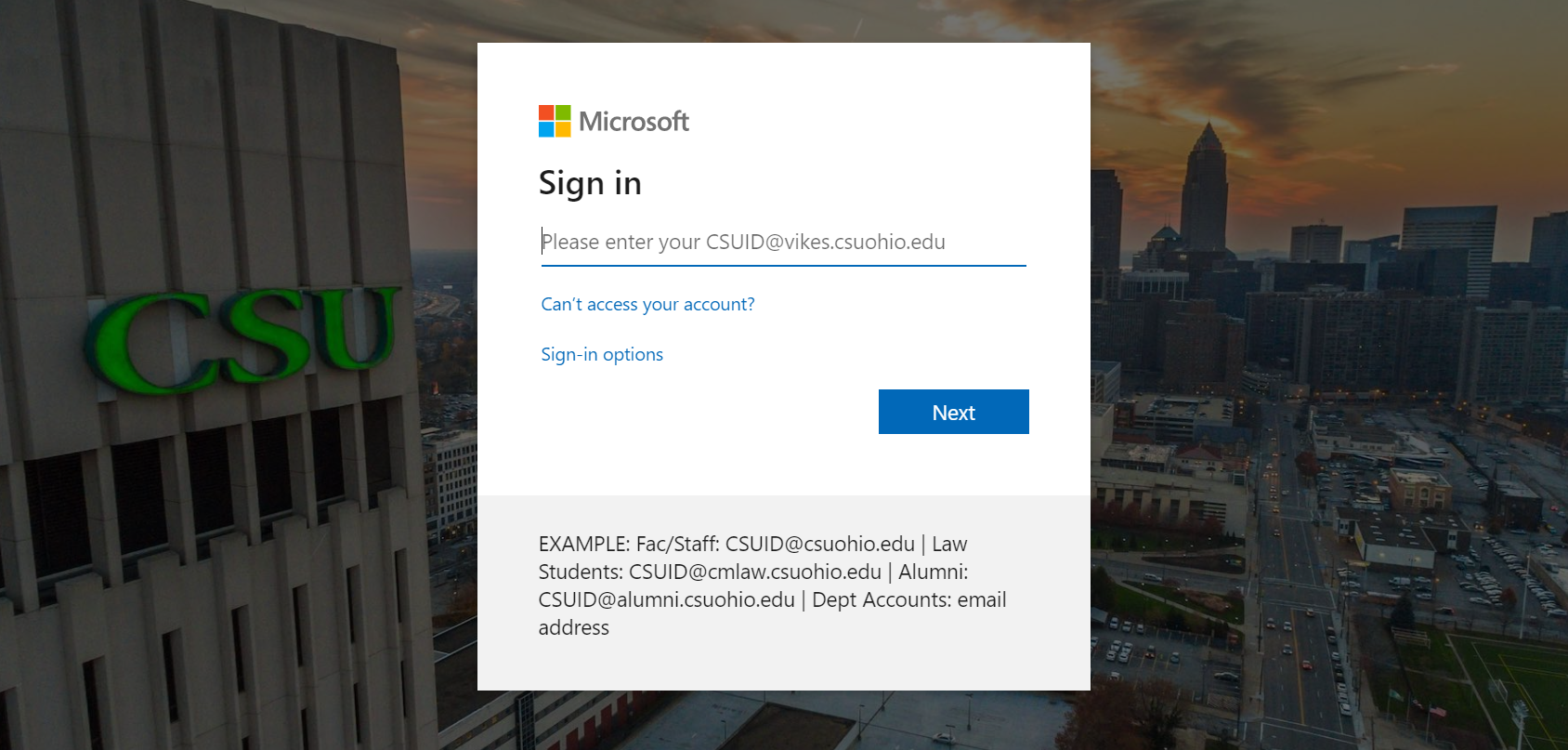 4. Select Meetings in the menu
5. Select Personal Meeting Room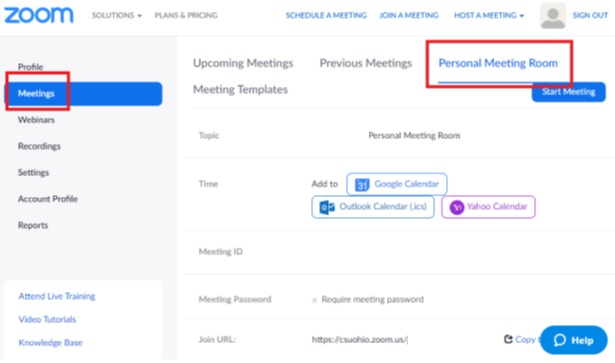 The information on this screen is about your Personal Zoom Meeting. It is recommended that you configure this meeting, or any other meeting, a specific way if this is to be used for meeting with students.
6. Scroll to the bottom of the page
7. Select Edit this Meeting
8.  Require Meeting Password should be unchecked/disabled 
9. Video should be enabled/turned on for both the Host and Participant. 
10. Audio should be enabled/turned on for Both.
11. In Meeting Options, it is recommended that you only check/enable Enable Waiting Room. Enable Waiting Room allows you to choose which person(s) you would like to have a meeting with and also prevents a new student from joining in your present meeting if you have back-to-back appointments.
12. Scroll to the bottom of the page and select Save, which will take you make to the Personal Meeting Room.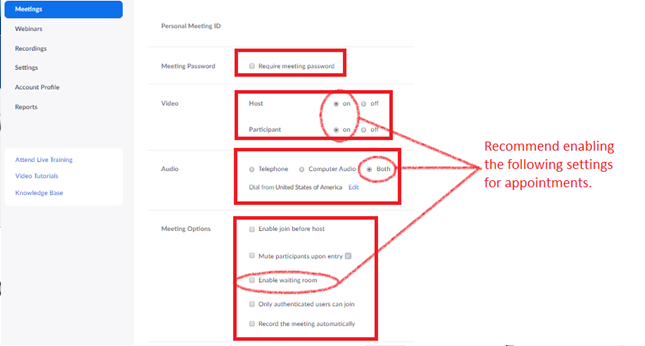 How to find your Zoom meeting information to give to students?
For this example, we are using the Personal Meeting Room to host virtual student appointments. In order to have students login to your Personal Meeting Room , you will need to gather important information:
1. In your Personal Meeting Room, locate and select Copy the Invitation usually found on the Join URL line.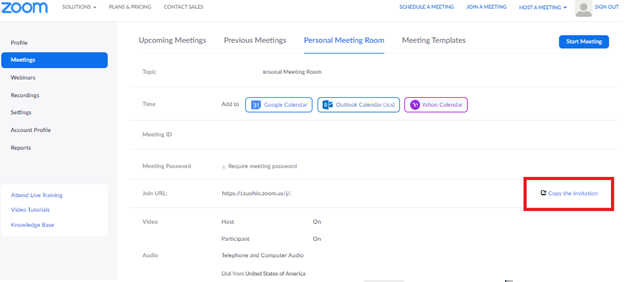 2. Copy/ write down the following the information from the dialog box that opened (refer to the outlined areas in the image below): 
Zoom Meeting URL
Meeting Phone Number
Meeting ID
3. Now that you have this information, you are ready to enter it into Starfish to share with your students!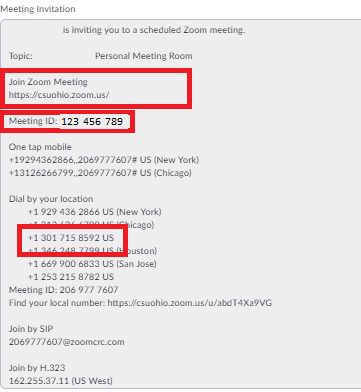 Adding your Zoom meeting as a location in Starfish
1. Log in to Starfish 
2. Select the options button, the three lined icon at the top-left of the menu
3. Select you name> Appointment Preferences
4. Under My Locations select + Add Location. Starfish also allows you to go in and edit a previous location that you may already be using for all of your appointments. If you decide to edit and change update a previous location to being an online Zoom location, then all of the existing office hours that are using that previous location will then be updated to the newest location. Updating the location this way may not result in students will previously scheduled appointments receiving an automated message with the location being changed.
5. Under Type, select Online
6. Enter a Name like Zoom Phone/Video Meeting Room. It is recommended that if you only are using Zoom to host phone appointments, then change the name to only include Phone vs. Phone/Video.
7. In the Instructions section, enter in the Zoom Meeting URL, Phone Number and Meeting ID you had copied from the previous instructions. Note that there is a 100 character limit in this text box. We recommend using the following format: URL=https://csuohio.zoom/us/j/1283123123123; Phone=+1 123 345 456 US; ID=123 345 678
8. Select Save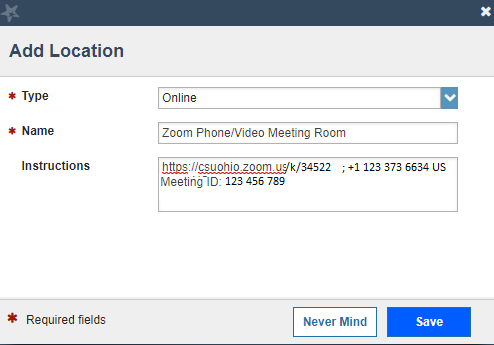 Updating Office Hours to include your Zoom meeting
If you would like to update existing Office Hours to include the new Zoom meeting, then you can take the following steps:
1. Login to Starfish
2. Select the options button, the three lined icon at the top-left of the screen
3. Select Appointments
4. Locate the Office Hours you would like to update
5. Hover over the calendar icon to bring up a dialog box
6. Select Edit
7. In the new dialog box that opens, under Where, select your newly added Zoom room followed by Submit.
Starfish will send both you and the student an updated .cal invitation containing the new location information.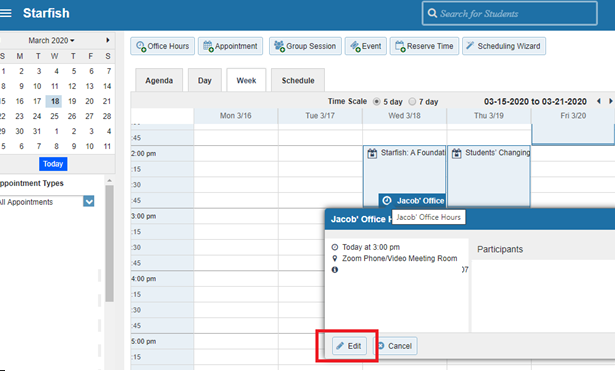 Enter a note into Starfish after your meeting
Don't forget to return to Starfish to add relevant meeting notes. 
Once you are logged into Starfish, navigate to the individual Student folder
Select the Note button> Enter in a note> Submit.
If you are meeting with a student online, it is recommended that you send them a copy of the note, so they get a summary/reminder of the meeting you had. You can do this by enabling/checking Send a copy of note to student. The student will get a duplicate of everything you wrote in your note.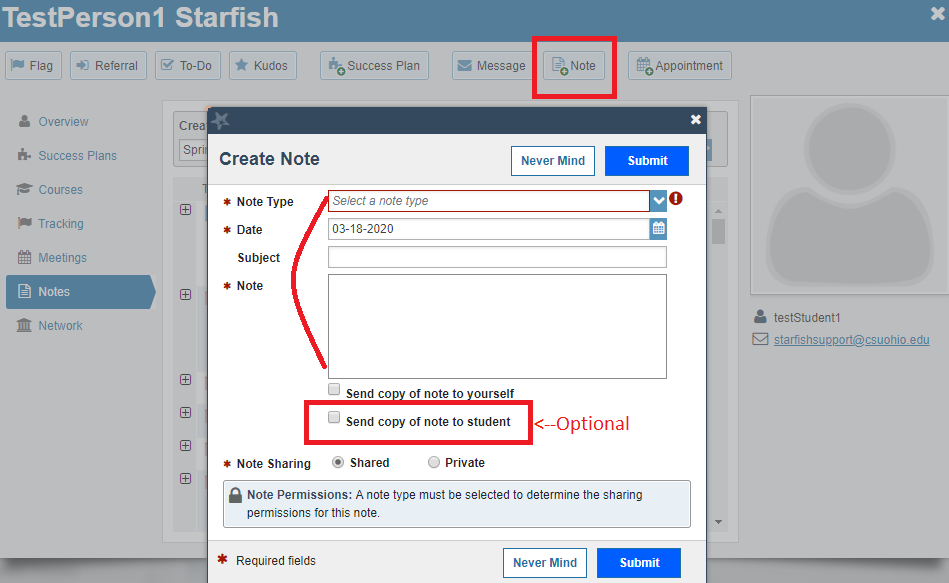 Please feel free to contact us if you have any questions: StarfishSupport@csuohio.edu.