Posted on November 2, 2021 at 11:42 AM, updated November 9, 2021 at 1:05 PM Print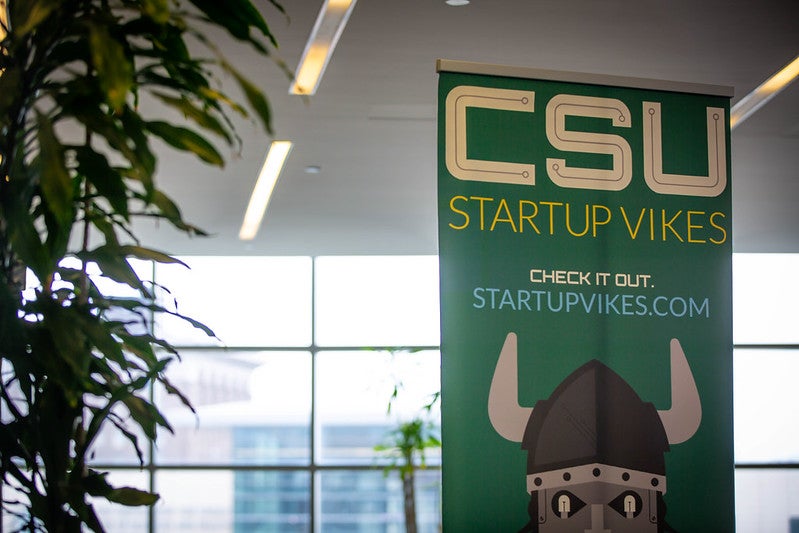 Entrepreneur, investor and philanthropist Mark Cuban started building his fortune in 1990 with the sale of his technology startup MicroSolutions, a systems integrator and software reseller.
The company was an early adopter and proponent of Carbon Copy, Lotus Notes and CompuServe – which, as a subsidiary of H&R Block, eventually bought Cuban's company outright for $6 million.
Are there Vikings at Cleveland State University who might find a similar trajectory with the Next Big Thing in business? StartUp Vikes, CSU's premier entrepreneurship immersion experience and idea competition happening November 5-7, aims to find the answer.
Designed to be fully interactive and interpersonal, student teams form and pitch ideas and learn the Business Model Canvas – a strategic management template used for developing new business models and documenting existing ones – as well as the Lean Launch Pad (LLP) methodology.
Supported by a team of mentors, workshop presenters and judges, student teams are then purposefully introduced to, networked and embedded in a "Northeast Ohio entrepreneurship ecosystem."
The teams then work over the weekend to create viable products and services that are as market-ready as possible for the Sunday afternoon pitch session, with glory and seed money on the line.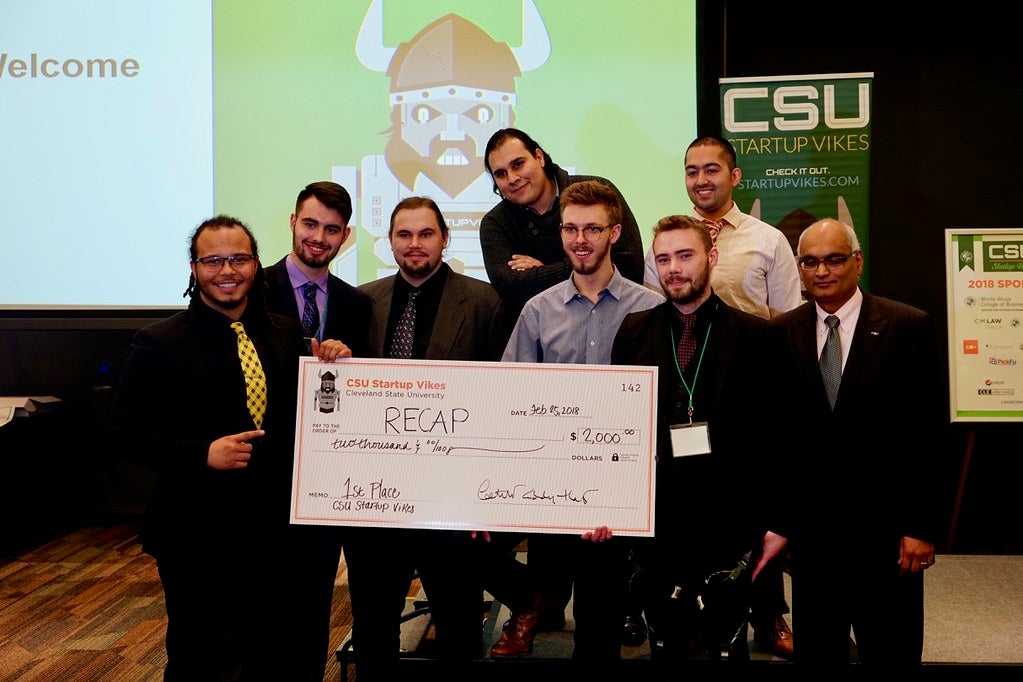 Think small business incubator meets a live-action CSU version of "Shark Tank" and you're halfway there – but with ideation essentially brought together on-the-fly and the results transcending the immersion.
Where It All Began
StartUp Vikes originated in the CSU Monte Ahuja College of Business' entrepreneurial program to attract a new generation of entrepreneurs. Over the program's eight-year lifespan, 26 different companies have launched from CSU, with 36% of them still going strong three months after the event.
"It's really exciting," said Colette Hart, senior director for the Centers of Outreach and Engagement in CSU's Monte Ahuja College of Business. "I think that has to do with continuity to the program, as well as the follow-up with those student teams who are able to launch."
Hart identified support from experts in the field "for everything from funding to research" as the key ingredients that keep StartUp Vikes winners engaged. She also said the business college is piloting an accelerator program with the Weston Ideation Lab this coming spring semester to help students longer term with milestones and support for new and existing businesses.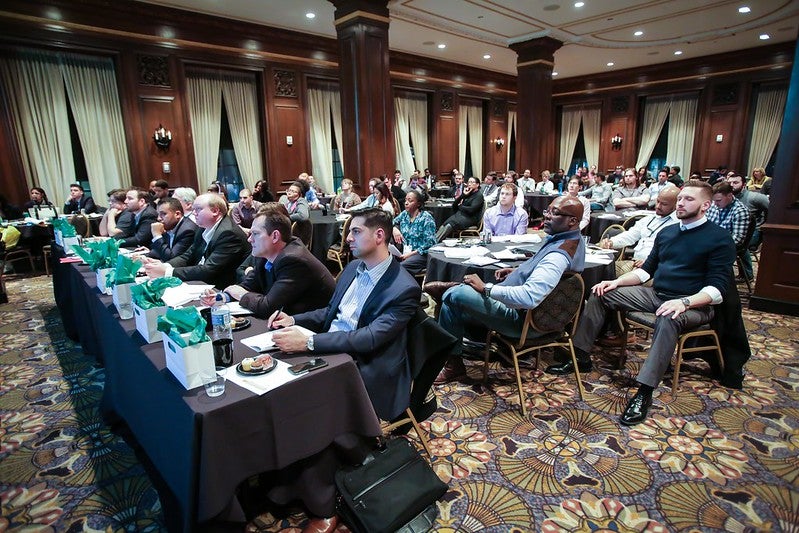 "The ecosystem is becoming a lot more sophisticated, not just for [entrepreneurial] students but also for the expert audience that supports them," Hart said, adding that local resources JumpStart, I-Corps@Ohio and others end up being integral student connections made through the program.
Heather Schlosser, marketing communications manager for the Monte Ahuja College of Business and StartUp Vikes mentor since 2015, said that helping student teams value proposition their product and offering marketing guidance and assistance are just a part of her involvement.
"It's intense," she said of the weekend's compressed timeline and how the participants engage in it.
"I'm essentially there all weekend long as a resource. Each team has individual needs, and some need more assistance than others," Schlosser added. "We work with them on a team-by-team basis and the ones who end up with a marketing major in their group often need less of my individual help."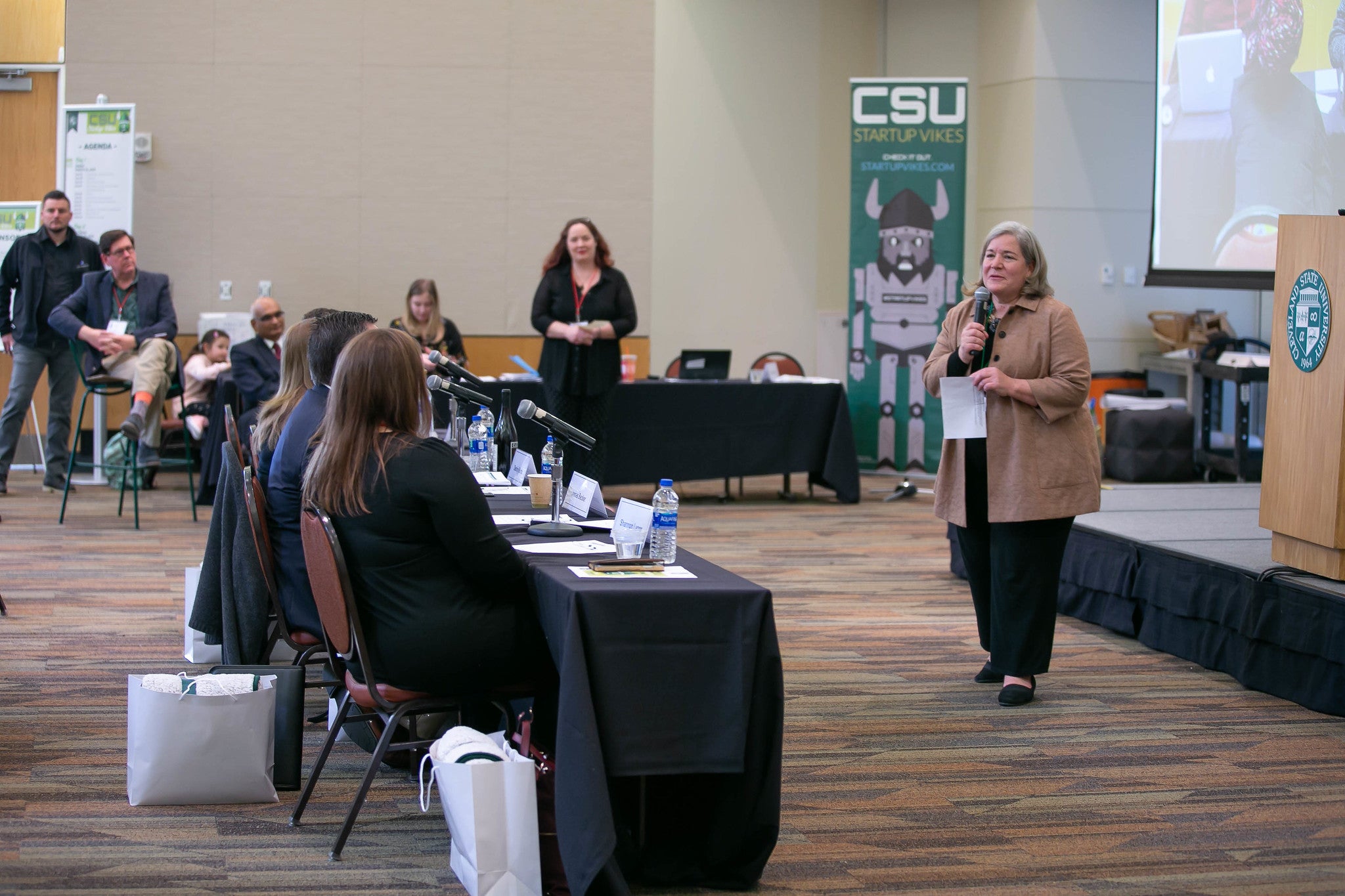 She added that mentors collectively provide support and expertise with everything from customer development, ideation and product viability, to survey processes and "learning how to scale."
The Small Business Development Center will be a resource for students, faculty and staff "to open more deliberate doors that scale up and breed successful businesses," said Schlosser.
Where It's Going: Meet Three StartUp Vikes Winners and Their Creation
A team of engineering students won first place at Startup Vikes in 2018 and have since taken their business idea in several different directions before settling on a new course. Three of the members of that team – "ReCap," led by Chris Schroeck and collaborators Tim Nagy and Justin Mienecke – carried their original idea forward, settling in on sports performance as the new crux of their project, rebranding as ARC Technologies.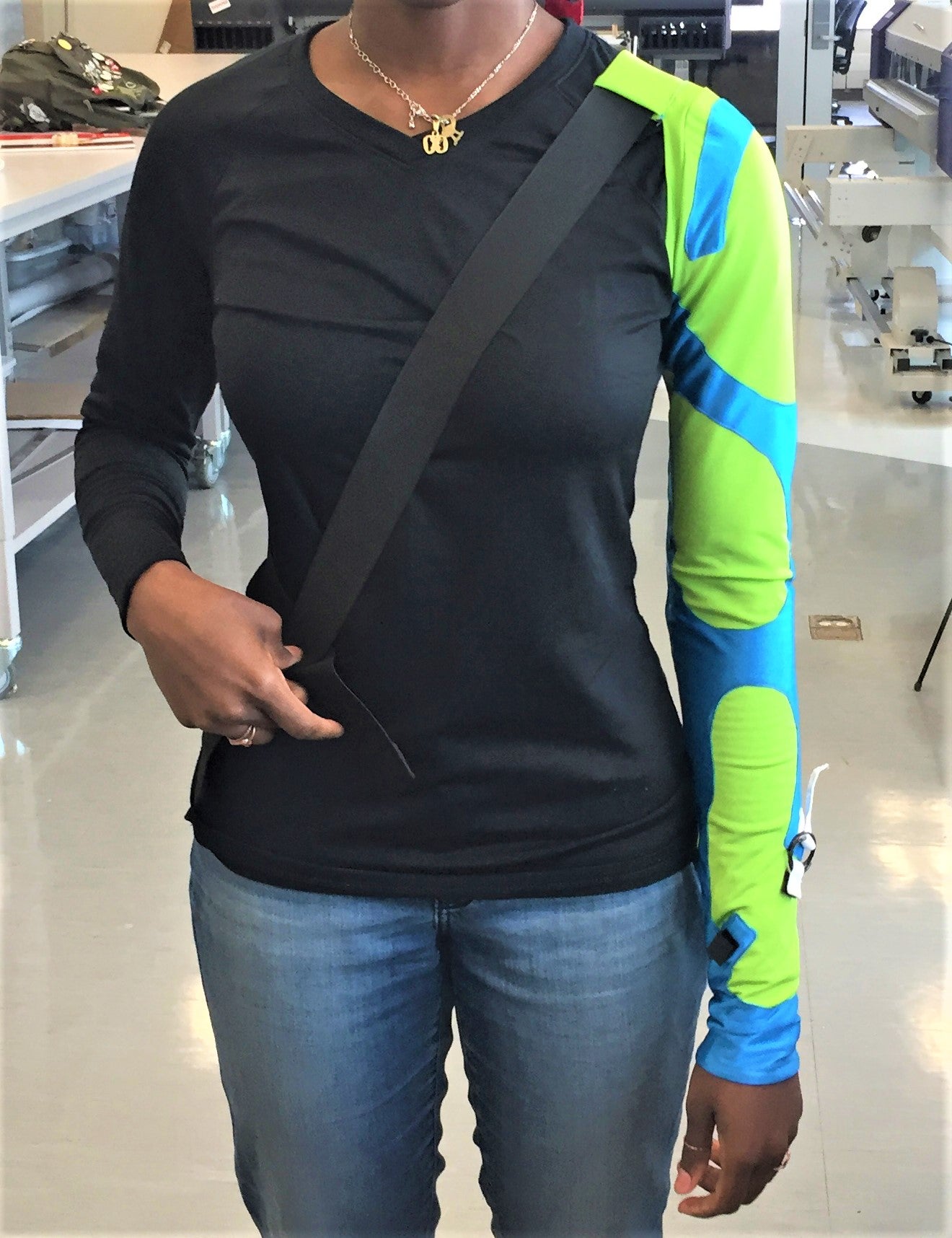 Their original team had tackled patient access and compliance with physical therapy in their pitch. Through a series of wearable clothing items that would collect and send data to patients, physicians and physical therapists, ReCap's members captured the imaginations of all the 2018 participants.
Now CSU alumni, Schroeck, Nagy and Mienecke receive regular technical guidance from Antonie van den Bogert, Ph.D, Parker-Hannifin Endowed Chair in Human Motion and Control in the Department of Mechanical Engineering. As ARC Technologies, the team's wearable sleeve prototypes aim to help athletes reach their potential through individualized performance improvement and injury reduction.
Using skin-like sensor technology, ARC "combines the accuracy and stability of high-end motion capture" with the mobility and practicality of wearable tech and "clinical-grade accuracy at a fraction of the cost."
Something Up their Sleeves
The ARC team was recently awarded $100,000 funding from TeCK Fund II; they were awarded the grant to generate a prototype and validate their wearable motion capture arm sleeve in the athletic market.
ARC was also selected as a participating team for the I-Corps@Ohio 2021 Cohort. I-Corps@Ohio assists faculty, staff and students from Ohio universities, colleges and community colleges in validating the market potential of technologies and launching startup companies.
Jack Kraszewski, director of the Technology Transfer Office, said it has been "extremely rewarding" watching the ARC Technologies team grow through the program and to witness their engagement in prototype development.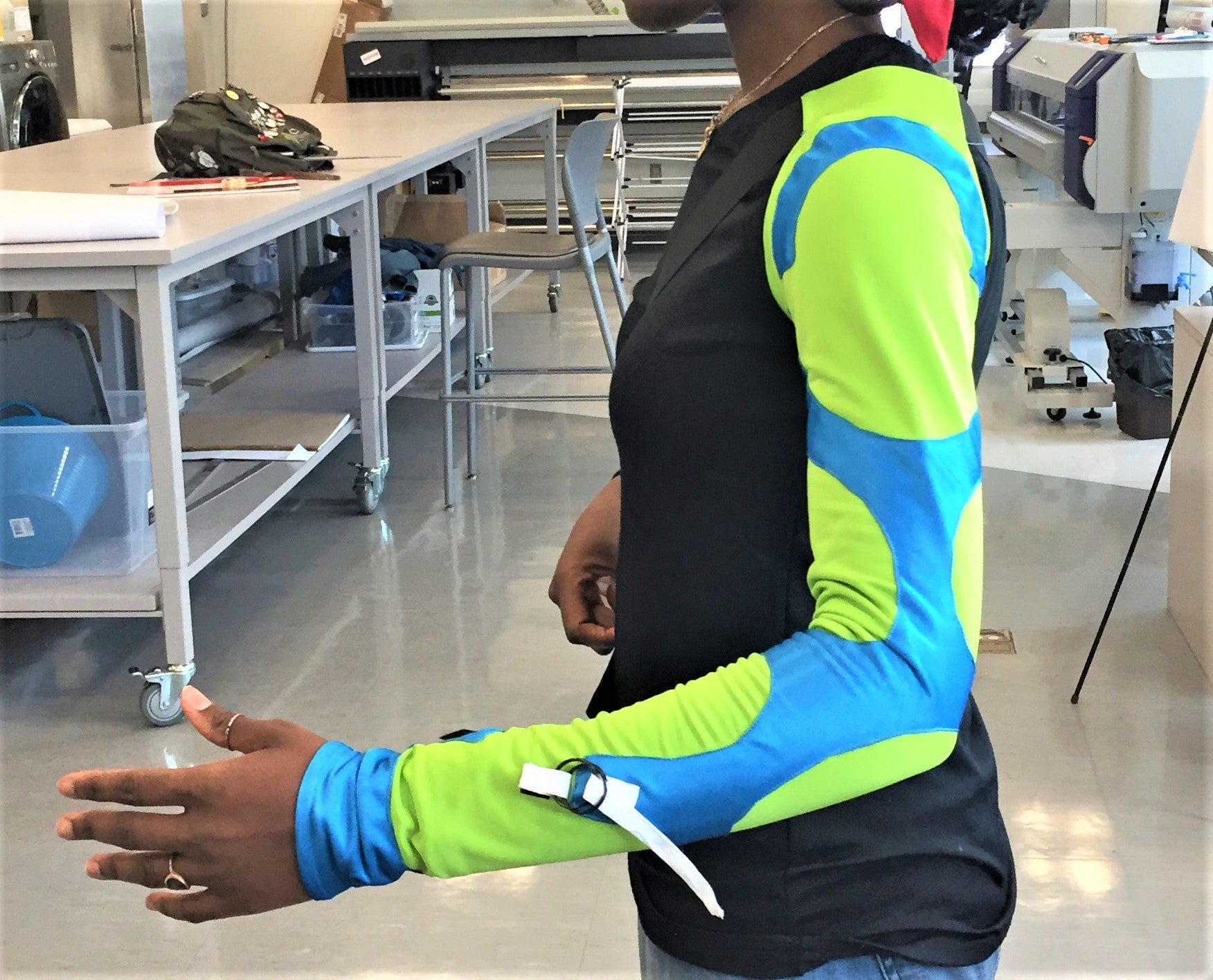 "We are currently developing an intuitive user interface which will allow coaches and pitchers to analyze a player's pitching mechanics in real-time," added Kraszewski. "Once the sleeve prototype is completed and validated, the ARC team will be seeking a seed round of funding to scale and go to market."
Drinking from the StartUp Vikes Firehose
From Schroeck's perspective, "StartUp Vikes is kind of insane, but in all the best ways possible," he said.
"It gives you a weekend-look into what it means to found and run a company – a crash course into everything from economics to marketing – and it is full of so many things that someone like me as an engineer might not have initially considered."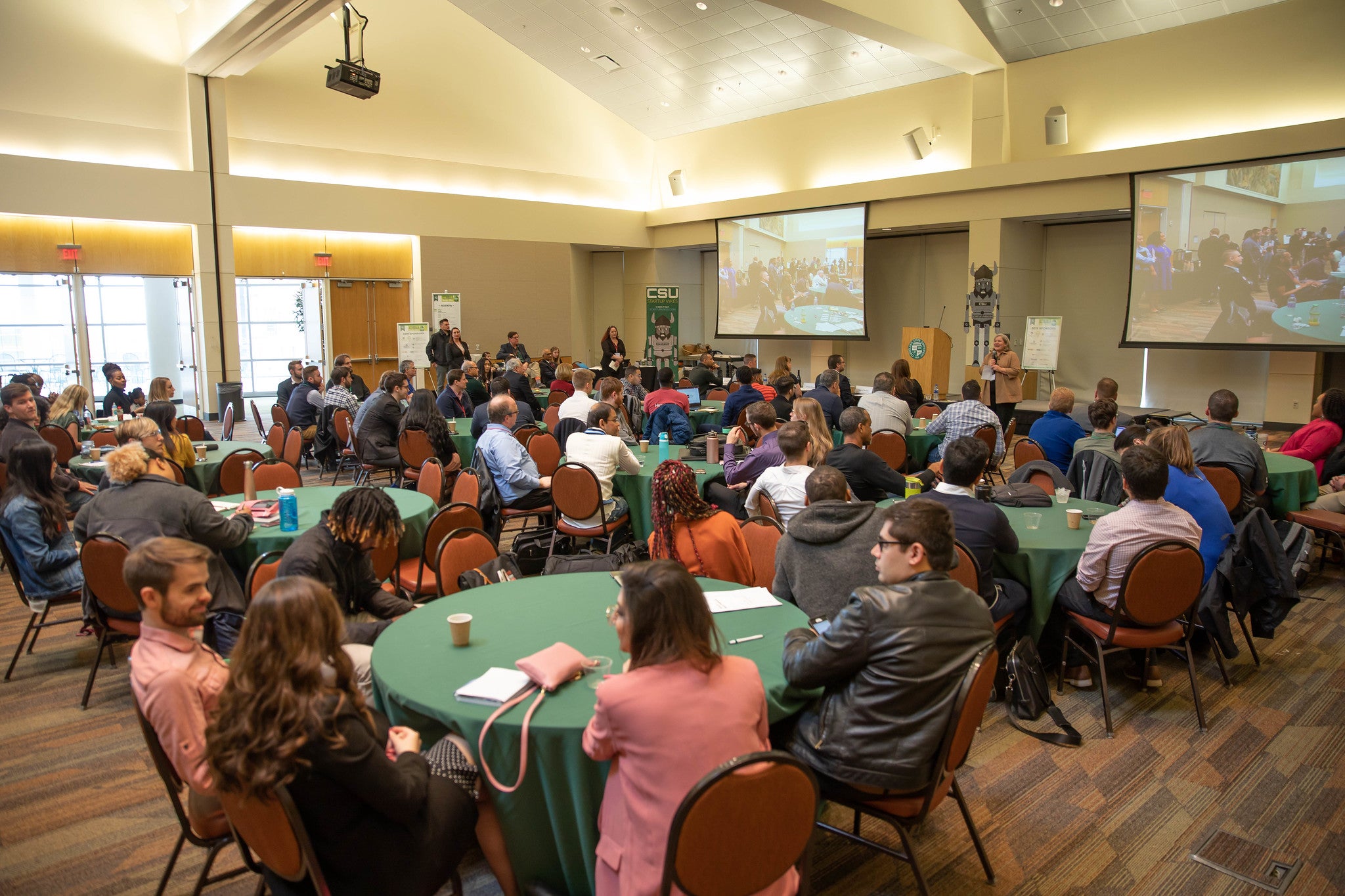 Scrhoeck said that without the "infinitely valuable and information-dense" hour-long seminars and networking, ARC Technologies might not be on the fast-track that it is today. "Even if your only goal is networking," StartUp Vikes is a "perfect place" to meet future cohorts and colleagues, he said.
"It's financing, marketing – everything," Schroeck affirmed. "You have instant, intimate awareness of every consideration and the amount of detail they fit into a weekend is amazing. It is extremely valuable for STEM ingenuity, and it mixes everyone together and splashes practicality everywhere.
"My advice? Get a lot of sleep, come with an empty notebook and make sure you have enough recording room on your phone," Schroeck said. "Because you'll need all of it."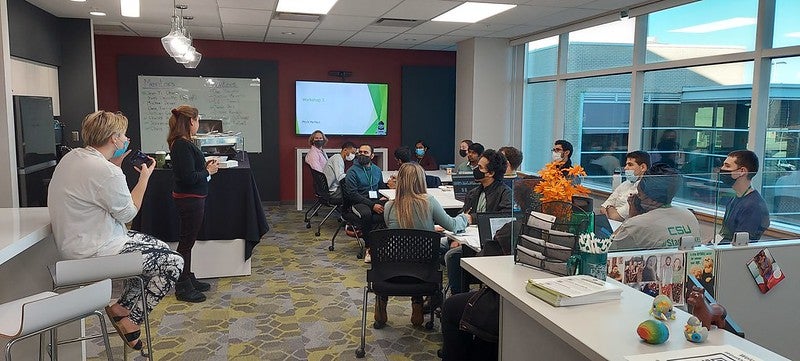 Get Engaged
The moral of ARC's success story is still unfolding. Suffice it to say, you never know what a winning team's creation will become, or where it will take Engaged Learning and the talented teams involved.
The community is invited to participate in StartUp Vikes. Share ideas, form teams, build prototypes and launch a business while fostering Cleveland's entrepreneurial spirit. Then dig into everything from business modeling and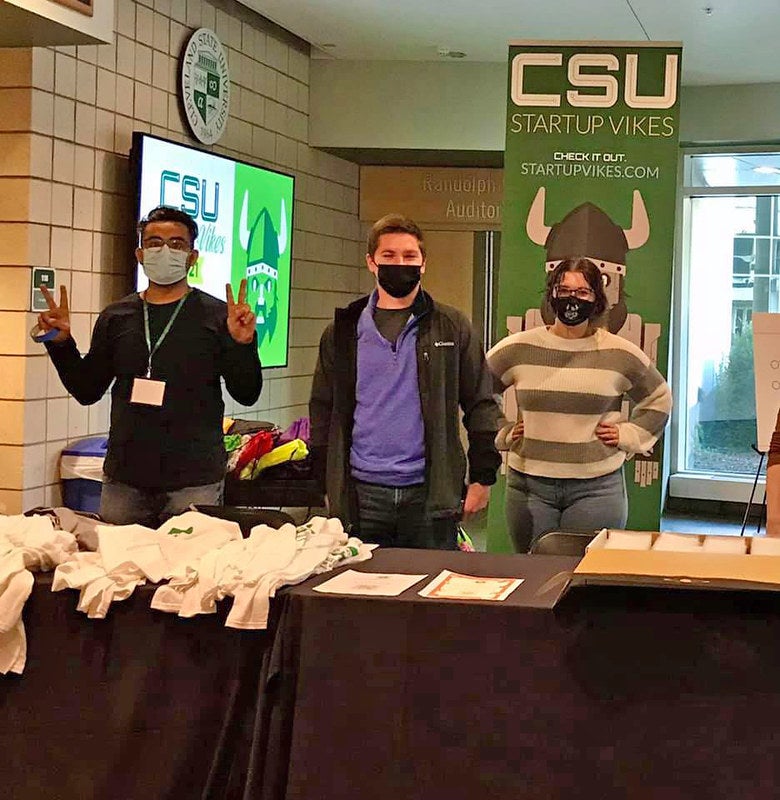 customer development, to legal structures, branding and financial models. Registration is required.
The 2021 Winners 
The winning businesses that received a cash infusion and prize package at this year's StartUp Vikes were:
Share + Solve ($1,000)
CEO John Dellick, Management Major
Anusree Mandali, Electrical Engineering Major
Yeshwanth Nayini, Master of Computer Science
Study Match ($700)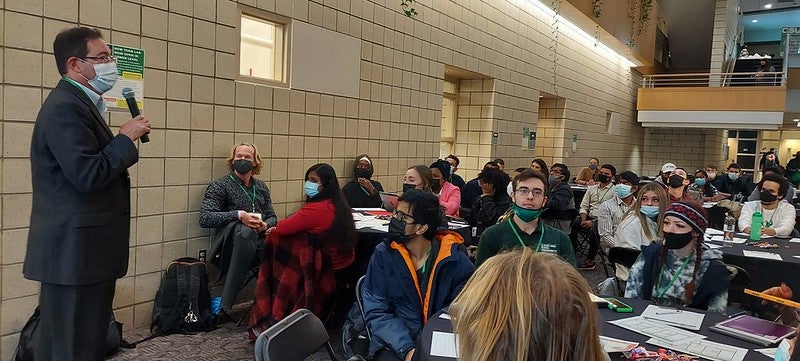 CEO Geri Bakushi, Computer Science Major
Hadiza Audu, Masters in Legal Studies
Agnes Mahoro, General Business Major
Samira Rhodes, Master of Business Administration
Shradha Shinde, Master of Information Systems
Color Pixels ($500)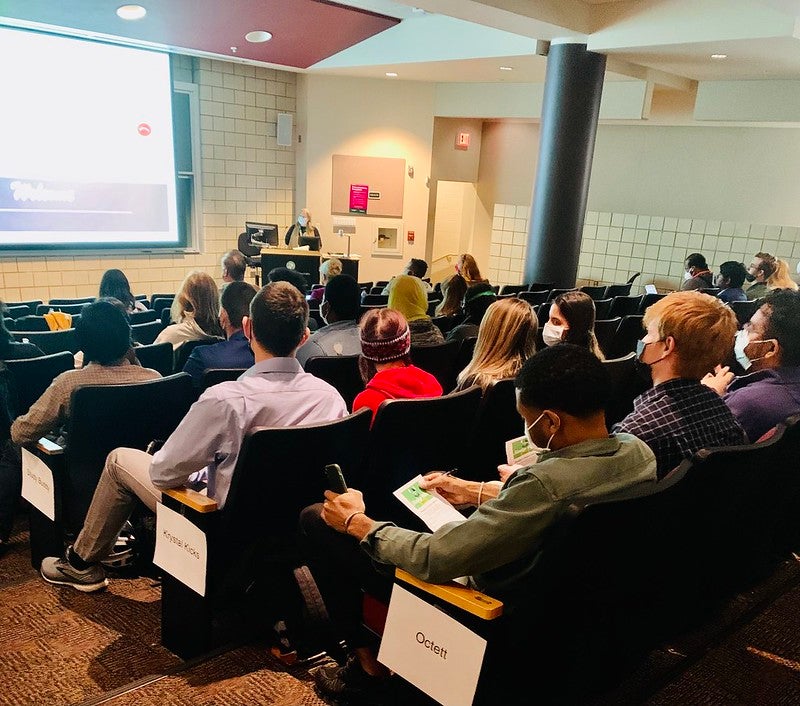 CEO Jacoby DuBose, Liberal Studies Major
Shubhangi Bhadane, Computer and Information Science
Rishi Raj Gupta, Computer and Information Science
 
"We are very proud of all of the businesses developed during Startup Vikes," said Colette Hart, senior director for the Centers of Outreach and Engagement. "The weekend provides a pathway for entrepreneurship – one that we hope that all of our teams will pursue after the event and demonstrates Cleveland State University's commitment to providing engaged learning that impacts Northeast Ohio."
"For the winners and the teams formed, now the real work begins," added Hart. "Most of the businesses and individuals who participated will now begin refining their business models through the Weston Ideation Lab Accelerator program or at our Small Business Development Center."
In all, 16 business ideas were pitched and eight teams formed on Friday night. Over 20 mentors and presenters provided help, guidance and resources throughout the weekend ranging from strategy, branding, marketing, sales, financial, legal, design services and manufacturing.