Posted on March 20, 2023 at 12:52 PM, updated May 8, 2023 at 4:33 PM Print
Anita Ruf-Young Receives Prestigious David Hoch Memorial Award
Director of the Office of Civic Engagement recognized by Ohio Campus Compact
Ohio Campus Compact has honored Anita Ruf-Young, Director of Cleveland State University's Office of Civic Engagement, with their 2023 David Hoch Memorial Award. In her role, Ruf-Young works with students, faculty, and staff at Cleveland State University to encourage citizenship and strong communities by building partnerships within CSU, with public, nonprofit community-based organizations, and governmental institutions.
Partnerships are designed to enhance student learning by engaging students in civic, employment, experiential, leadership, and co-curricular involvement opportunities and experiences while contributing to the civic, academic, social, and economic well-being of Cleveland, its neighborhoods, and the Northeast Ohio region.
Cleveland State University President, Laura Bloomberg, Ph.D., describes Ruf-Young as "strategic servant leader who inspires the ethos of service in everyone with whom she works."
Under Ruf-Young's leadership, CSU's Office of Civic Engagement has worked tirelessly to make civic engagement a part of the University's culture, including a more traditional Campus Vote Project as well as joint programming with the Office of First Year Experience, the Michael Schwartz Library, and the CSU Athletics' Department which, this November, organized the Vikings men's basketball team to walk to the Cuyahoga County Board of Elections to cast their ballots in early in-person voting.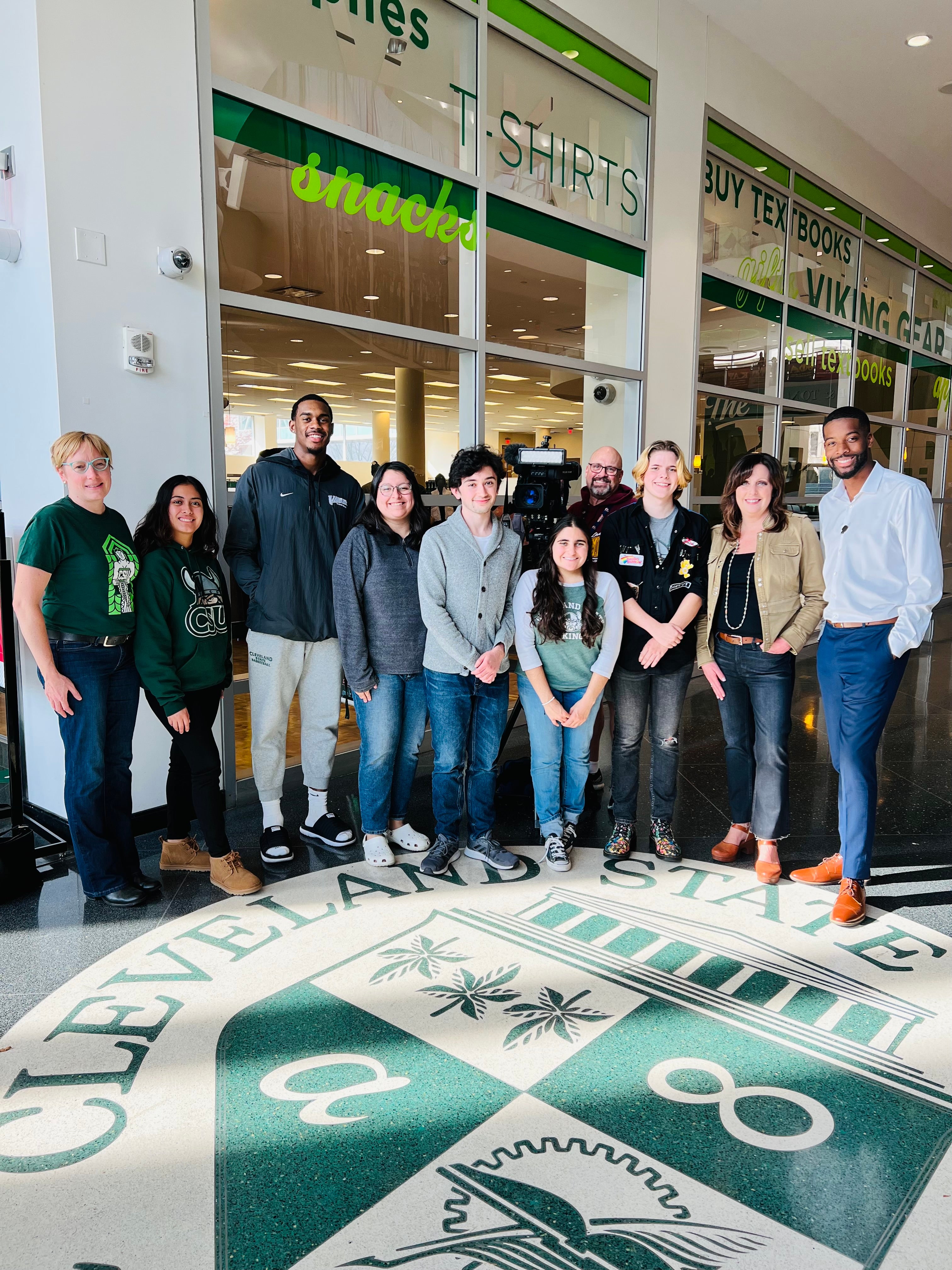 CSU was recognized by the ALL IN Campus Democracy Challenge (ALL IN) as a 2022 ALL IN Most Engaged Campus for College Student Voting, a national awards program which recognizes colleges and universities for their commitment to increasing student voting rates.
Impressively, 89% of CSU's student body is registered to vote.
Each year, OCE hires and places 80 students in service learning opportunities. Over the past five years, 30,228 youth and other community members throughout Northeast Ohio have benefitted from the work of these students. For 14 years, with generous grant support provided by the Cleveland Public Library, Ruf-Young and her team have helped to build CSU's America Reads/Viking Corps programs.
Recruiting and placing CSU students in community service-learning positions, children from kindergarten through high school are tutored and mentored, free of cost, within CPL branches. CSU tutors gain real-world work experience developing soft skills, building their resumes and networks, while earning stipends to defray their educational expenses.
Equally significant, they develop a lifelong commitment to service in communities that are diverse economically and educationally under-resourced.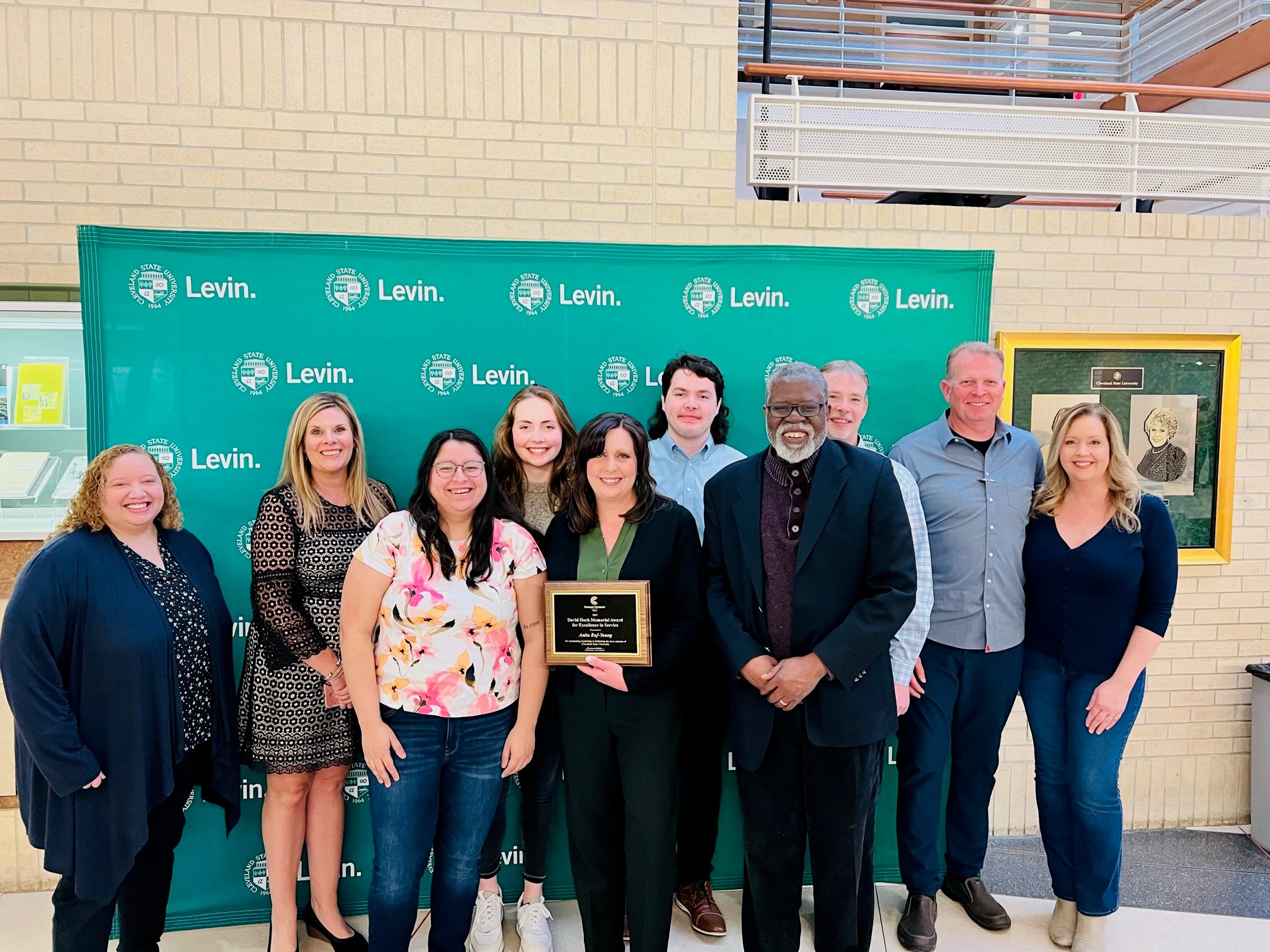 "Every day I have the unique opportunity to connect our CSU students and campus community with the broader Cleveland community in very meaningful and measurable ways through community service-learning and civic engagement initiatives" said Ruf-Young.
"I am fortunate to work at a University that wholeheartedly embraces and drives my work. At CSU we proudly state that 'The City is Our Campus,' and we promote active Engaged Learning. I am proud to see the impact of my work manifest daily."
For more information on the CSU Office of Civic Engagement, please visit urban.csuohio.edu/oce/office-of-civic-engagement.