Posted on September 14, 2022 at 9:27 AM, updated September 19, 2022 at 3:49 PM Print
Are You #VoteReady? The CSU Office of Civic Engagement wants you to be sure
Cleveland State University's Office of Civic Engagement (OCE) is again a proud partner of National Voter Registration Day (NVRD) with the plan to register students and community members on the CSU campus in celebration of the 10th annual National Voter Registration Day.
The event takes place Tuesday, September 20 on the 2nd Floor of the Student Center InnerLink from 10 a.m. to 1:30 p.m.
These voter registration tables serve the CSU community as part of a massive cross-country effort to register hundreds of thousands of voters in person and online. The OCE is working in collaboration with partners at Northeast Ohio Voter Advocates, Campus Vote Project, Democracy Fellows, Cuyahoga County Board of Elections, Alpha Kappa Alpha, Cleveland NAACP, the Greater Cleveland League of Women Voters, Cleveland VOTES, and CSU's Office of Inclusion and Multicultural Engagement.
"The Office of Civic Engagement takes its charge of nonpartisan civic engagement and registering CSU students to vote very seriously," said Anita Ruf-Young, director of CSU's Office of Civic Engagement. "In 2018, CSU's students were registered to vote at a nationally high rate of 85.1% but as of 2020, CSU's students were registered to vote at an even higher rate of 89% per the National Study of Learning, Voting, and Engagement Report."
Campus efforts of the OCE and civic partners are working "incredibly well," Ruf-Young said.
"In the past week, we added another critical champion to our civic engagement and voter registration mission when President Dr. Laura Bloomberg agreed to sign the ALL IN Campus Democracy Challenge commitment to FULL student participation," Ruf-Young explained.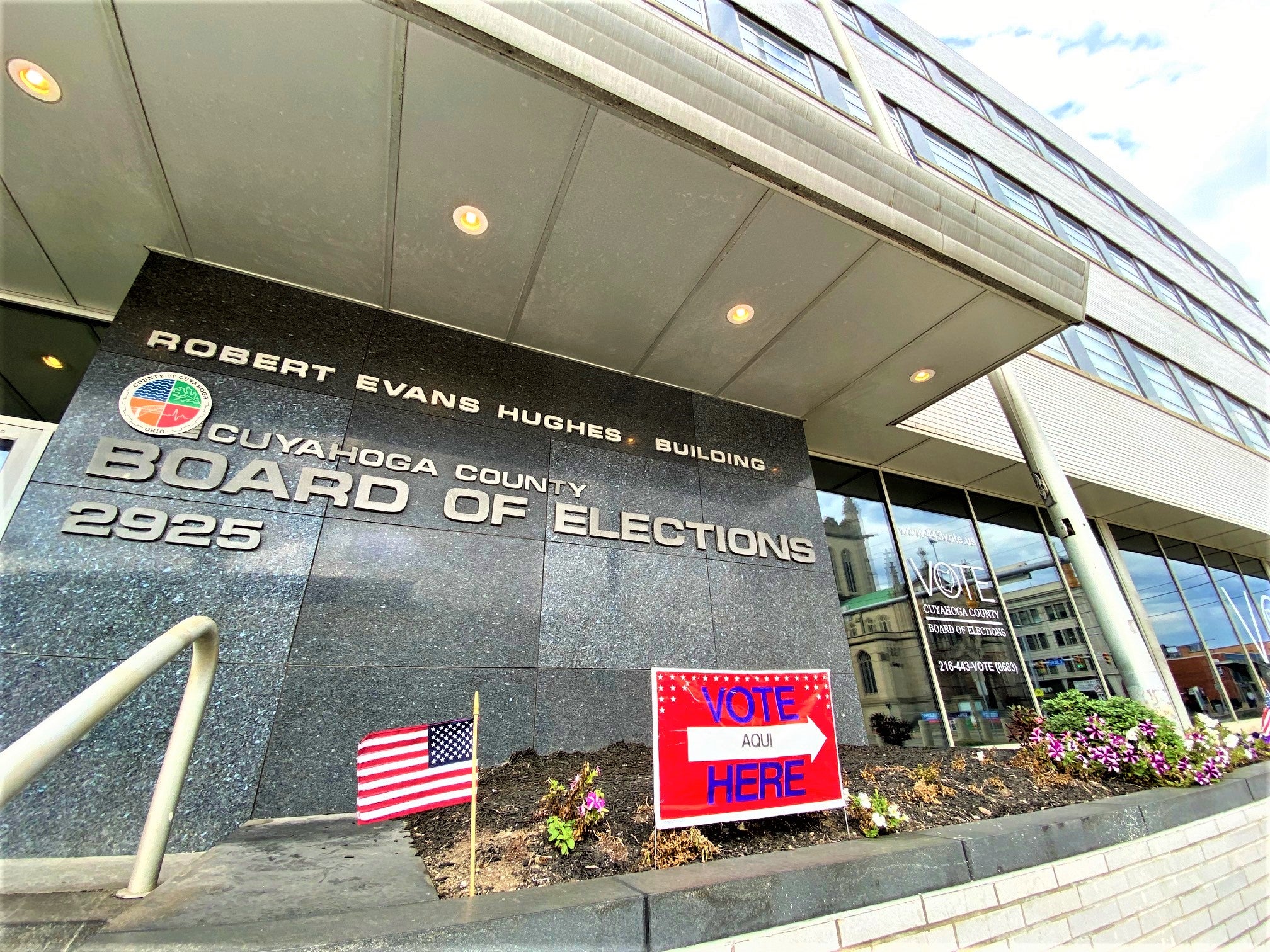 What is National Voter Registration Day?
Glad you asked! It is a nonpartisan civic holiday that seeks to increase civic participation by encouraging Americans to register to vote, update their voter registrations, and turn out to vote every single year. Started in 2012, NVRD is designed to create an annual moment when the entire nation focuses on registering Americans to exercise one of their most basic rights – the right to vote.
Throughout every academic year, CSU's Office of Civic Engagement provides multiple opportunities for CSU students to register to vote and update their voter registrations. With the hotly contested Midterm Election right around the corner, NVRD is a great place to get started if someone wants to be vote ready for the Midterm Elections happening November 8. The last day to register to vote is Tuesday, October 11.
Are YOU this #VoteReady year?
Voters will find the #VoteReady all over social media between now and the election. But what does that really mean? If you've recently moved, turned 18, or changed your name you may not be #VoteReady! Learn about what forms of identification are acceptable to vote in person, find out where your polling location is prior to Election Day and more.
Fast Facts About Voting
As many as 1 in 4 eligible Americans are not registered to vote.

Registration rates in communities of color lag significantly behind the general electorate.

Less than 60% of potential voters aged 18-24 reported being registered to vote.
For inquiries about National Voter Registration Day, please contact Anita Ruf-Young, OCE Director at CSU, at a.rufyoung@csuohio.edu