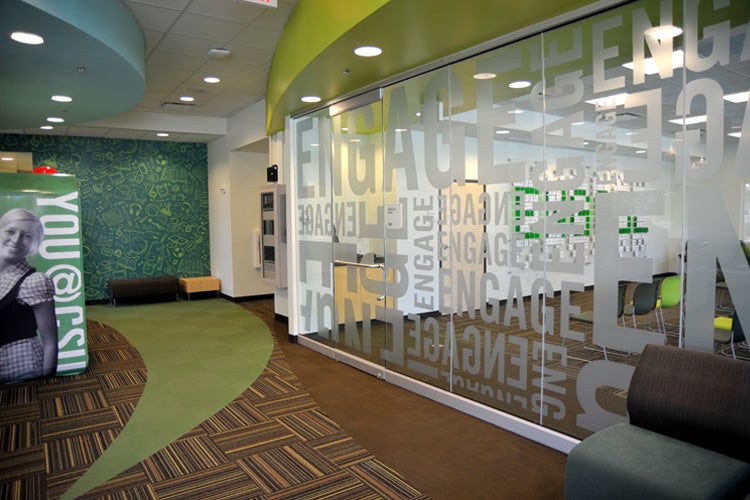 SIGNAGE STANDARDS
FREQUENTLY ASKED QUESTIONS
Please review these Signage FAQs for important information.
POSTERS, NOTICES, ETC.
Facilities asks that we not tape items to walls.  In lieu of taping:
You can install a bulletin board or lockable display case for posters, research results, event notices, etc.
New room ID signage will contain a notebar where you can post a schedule, announcement, etc.
If you do not have a new room ID/notebar sign, you can install a 8.5"x11" message holder similar to this.
For assistance with these products, please submit a Service Request.