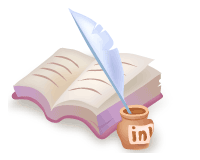 ARE YOU ENROLLED IN ENG 090, 100, 101, or 102?
Friendly and well trained SLA Leaders are ready to help you succeed in English and writing!
OPEN FRIDAYS ONLY
Location: Main Classroom (MC) 105
Time: 11:00-3:00
(Beginning week one of the semester)
Stop by the Writer's Block for help with:
» proofreading
» revising
» brainstorming
» MLA citations
» essay format

and much more!
Brought to you by TASC in collaboration with the Writing Center.