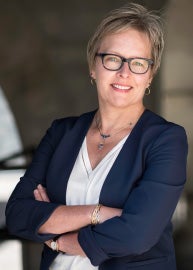 Provost and Senior Vice President for Academic Affairs, Dr. Laura Bloomberg, is the Chief Academic Officer of the University. In addition to overseeing the following ten university academic units,
the Provost is also responsible for a broad portfolio of responsibilities that include the Office of Research, University Library, Academic Planning, Student Success, Center for International Services and Programs, and faculty recruitment, tenure and promotion, and professional development.
University Initiatives & Resources
In recent years, CSU has been experiencing transformative changes in becoming a best-in-class urban university that serves a wide range of students with diverse backgrounds. Please explore our website to learn the latest development and on-going initiatives that enhance our student success, improve campus infrastructure, promote interdisciplinary research, and foster community engagement.