Posted on October 27, 2022 at 5:13 PM, updated October 28, 2022 at 9:16 AM Print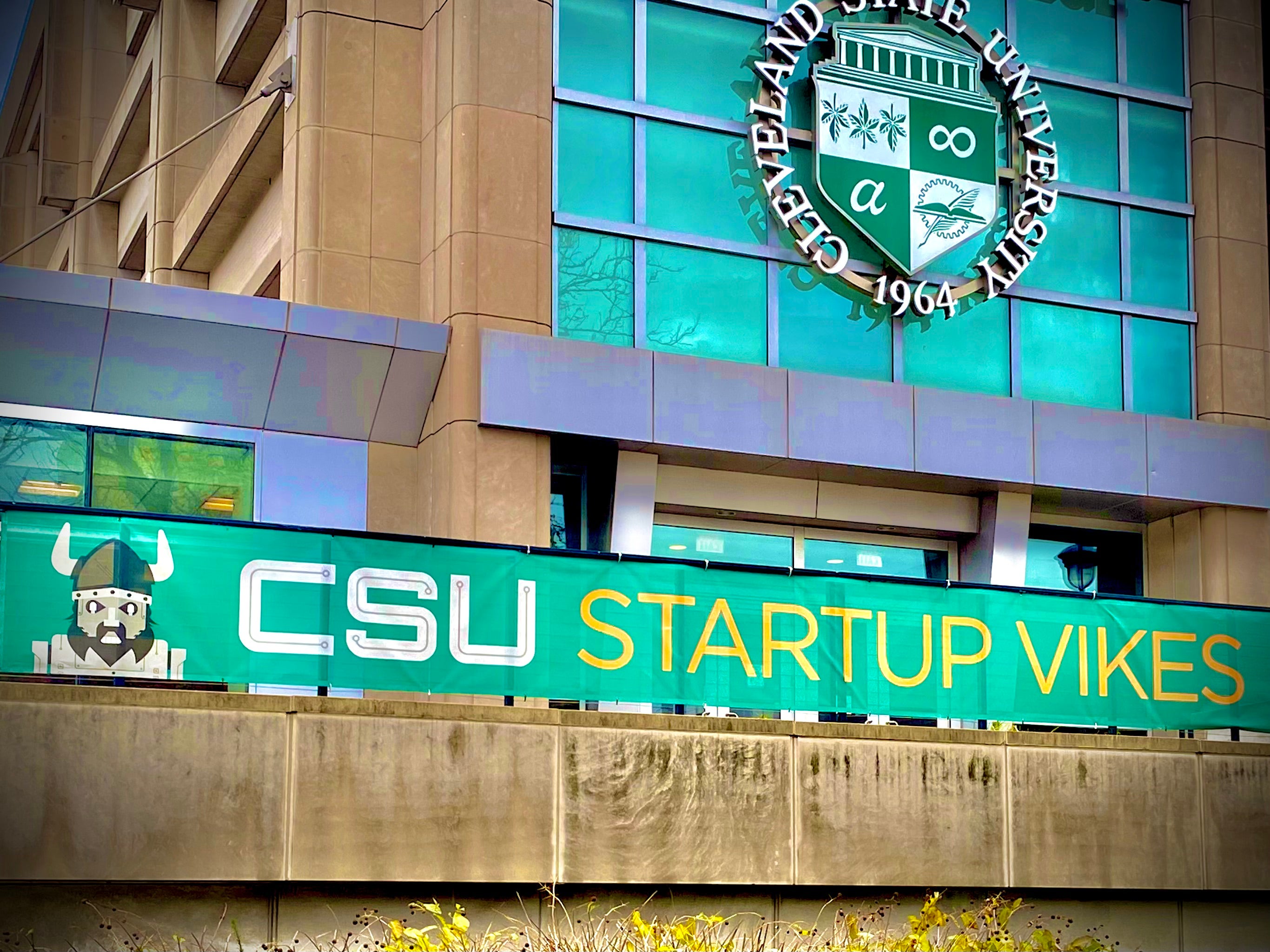 Are you an entrepreneur at heart? Do you have a "Next Big Thing" business idea? Have you been looking for a sign, trying to decide what to do with all these fantastic ideas you have bouncing around in your head?
Well, that sign you've been looking for is hanging at East 22nd and Euclid. That sign says you need to be a part of Startup Vikes, CSU's premier entrepreneurship immersion experience and idea competition happening November 17-19.
Designed to be fully interactive and interpersonal, Startup Vikes pulls student teams together to brainstorm business and product/service ideas. In just over 48 hours, those teams then learn the Business Model Canvas – a strategic management tool used for developing new business models and documenting existing ones – as well as Lean Launch Pad (LLP) methodology, in aid of bringing their idea to the marketplace.
Supported by a team of mentors, workshop presenters and judges, student teams are then purposefully introduced to, networked and embedded in a "Northeast Ohio entrepreneurship ecosystem."
The teams then work over the weekend to create viable products and services that are as market-ready as possible for a Saturday afternoon pitch session, with glory and seed money on the line. Then (cue the dramatic music) it's time to pitch those ideas to a panel. 
Think "small business incubator" meets "a live-action CSU version of ABC's 'Shark Tank'" television show and you're halfway there – but with ideation brought together on-the-fly during the lightning-fast immersion.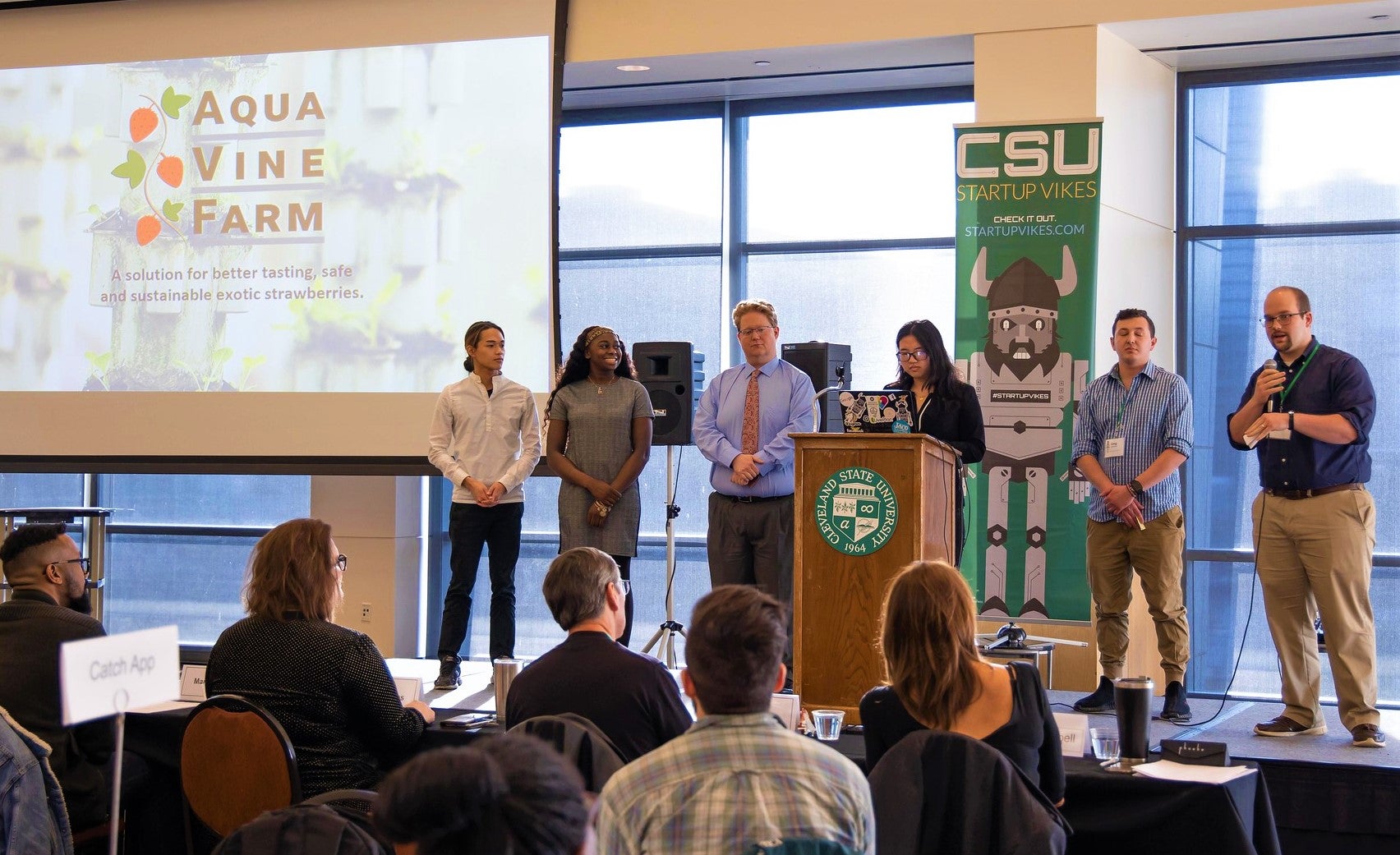 StartUp Vikes originated in the CSU Monte Ahuja College of Business' entrepreneurial program to attract a new generation of entrepreneurs. Over the program's eight-year lifespan, 26 different companies have launched from CSU, with many of them still going strong three months after the event. 
Over the course of one weekend, you will experience entrepreneurship in action: active participants will build a business, meet program milestones to receive prizes—and then pitch their passion project to expert judges to see if it has what it takes to succeed.
Think about it. If Startup Vikes has helped to launch all those companies... maybe yours could be next? Remember, the most promising business ideas will receive a cold, hard cash infusion to fund the startup. Read more about last year's Startup Vikes weekend, then sign up for a FREE luncheon and informational session Tuesday, November 1 at 11:30 a.m. at the Weston Ideation Lab. Teamwork makes the dream work!