Posted on June 19, 2014 at 2:39 PM, updated June 20, 2014 at 1:03 PM Print
Timing is everything – even when it comes to eating. Just ask Roman Kondratov, Ph.D., of Cleveland State University. His research focuses on molecular and cellular mechanisms of biological rhythms.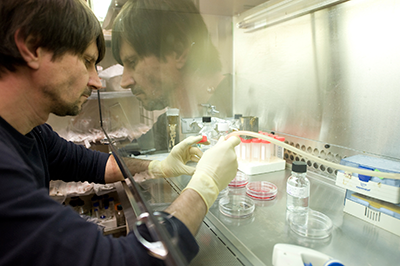 "We think that the metabolic response to food is determined by not only what you eat, but also when you eat," said Dr. Kondratov, associate professor in the Department of Biological, Geological and Environmental Sciences at CSU and member of the University's Center for Regulation in Health and Disease.
Have a look at the CSU Office of Research's Featured Researcher video series for more on Dr. Kondratov's work.