Posted on August 13, 2018 at 10:24 AM, updated August 13, 2018 at 4:37 PM Print
Will direct academics, research and industry outreach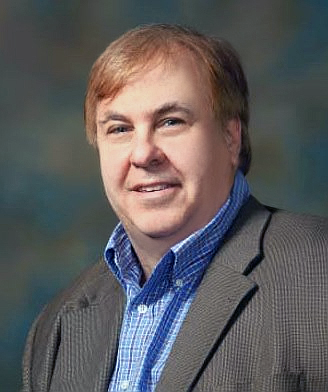 Dr. Paul Mills, assistant professor of marketing, has been selected as the director of the Bernie Moreno Center for Sales Excellence at Cleveland State University. In that role, Mills will oversee curriculum development, research and industry training and outreach efforts. The Center was created earlier this year with a focus on developing advanced educational programing in professional sales that provides the analytic skills, market knowledge and customer focus that are required for a successful career.
"Paul Mills has the academic and industry experience necessary to succeed in this role and to ensure that the Sales Center becomes a central educational and industry resource for Northeast Ohio," says Sanjay Putrevu, dean of the Monte Ahuja College of Business at CSU.
"As an alum of Cleveland State, I am thrilled to come 'home' to assist in furthering the university's community engagement and industry partnership efforts through this innovative educational initiative," Mills adds.
The Center for Sales Excellence is made possible thanks to a $1 million gift from Bernie Moreno, president of the Bernie Moreno Companies and former chair of the CSU Board of Trustees. It will seek to enhance CSU's efforts to promote community engagement, workforce development and engaged learning, while producing innovative research, curricula and training in the science of persuasion, consumer behavior and market analysis.
The Center's official inaugural event and workshop will be held from 8 a.m. to 12 p.m., Thursday, September 6 in the Ohio Theater at Playhouse Square. It will feature a training session and keynote address by noted persuasion expert and bestselling author Robert Cialdini. Tickets are still available and can be purchased at https://www.csuohio.edu/business/sales/bernie-moreno-center-for-sales-excellence-inaugural-seminar-dr-robert-cialdini.
Paul Mills is an assistant professor of marketing in the Monte Ahuja College of Business. He previously served on the faculty of Lehigh University and has conducted research on sales projections, pricing mechanisms and mobile coupon adoption. Prior to his academic career, Mills served in senior sales and marketing positions in Cleveland's paint and coatings industry, and ran his own business consulting firm working with clients such as Nordson and PPG. He earned bachelors and master's degrees in economics from CSU and a Ph.D. in marketing from Kent State University.
###