Posted on March 20, 2023 at 10:48 AM, updated March 27, 2023 at 9:33 AM Print
Ideas overflow with abundance as interdisciplinary CSU teams crack at solving real-world issues
When students attend a university, earning a degree is at the top of their list, followed by using their resulting career to make a difference in the world. The annual CSU Community + Innovation + Technology Hackathon takes that concept one step further.

Partnering with CSU's Innovative Technologies, Engaged Education, Inclusive Communities, and Connected Health (T.E.C.H.) Hub and the Internet of Things (IoT) Collaborative, this annual event is an extensive collaboration between Cleveland State students, faculty, and community judges with the same goal in mind: to have a genuine real-world opportunity to work together, create ideas and prototypes, evaluate proposals, and take one step closer to making the world better for everyone.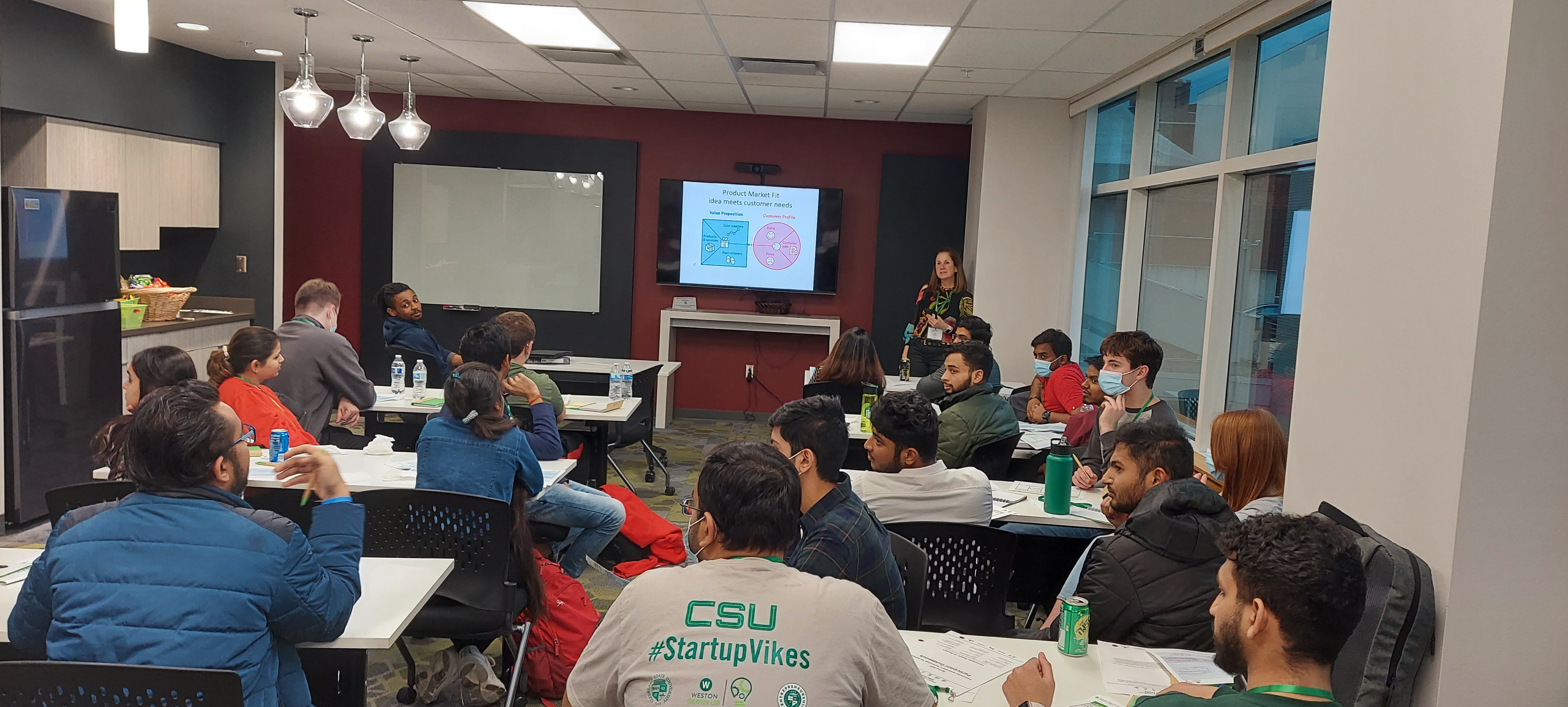 "The Hackathon is an opportunity to connect 'real world' problems with CSU students interested in using technology to create a positive impact and help solve problems in Northeast Ohio," said Senior Director for Centers for Outreach and Engagement and Center for Innovation and Entrepreneurship, Colette Hart.
"The Hackathon provides an opportunity for students to innovate in a diverse, collaborative, multi-disciplinary environment that crosses sectors and industries."

This year's installment takes place March 30-April 1 in the Monte Ahuja College of Business. Things kick off with a formal introduction on Thursday, welcoming everyone to the event, followed by students selecting a "problem," forming teams, and then putting their heads together and deliberating on cutting-edge solutions, which can be anything they dream up. Following a practice pitch on Friday evening, the event commences on Saturday morning, with each team having the opportunity to present their polished, final pitches on how to solve the problem.

As an added benefit, students have access to food throughout the weekend, and perhaps the best perk of all... it's free!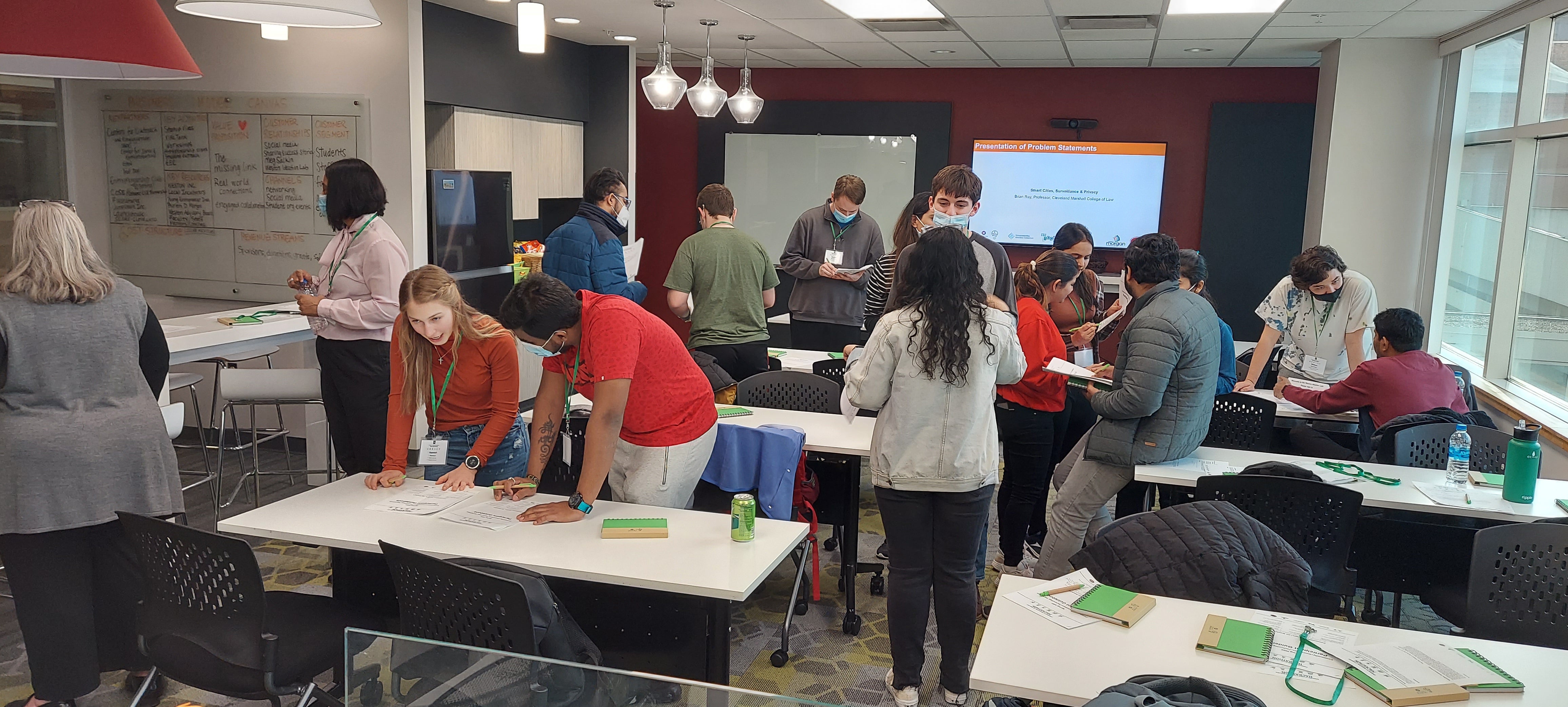 Despite the Hackathon being held within the College of Business, all CSU students are invited to attend and register.
"All Weston Ideation Lab student-focused events are interdisciplinary," said Marketing Communications Manager at the Monte Ahuja College of Business, Heather Schlosser. "Our hope for students that participate is that they build their entrepreneurial skill set."

A valuable tool amid Hackathon includes the chance for students to meet mentors from all around the community, something Schlosser says is a fantastic networking opportunity. "Students receive true one-on-one time with mentors to ask questions and vet their ideas all pointed towards solving real-world problems," she said.

Lynn Buchinsky, the Weston Ideation Lab's Business Director, says the event is a great way to bring people from all majors together for one incredible cause.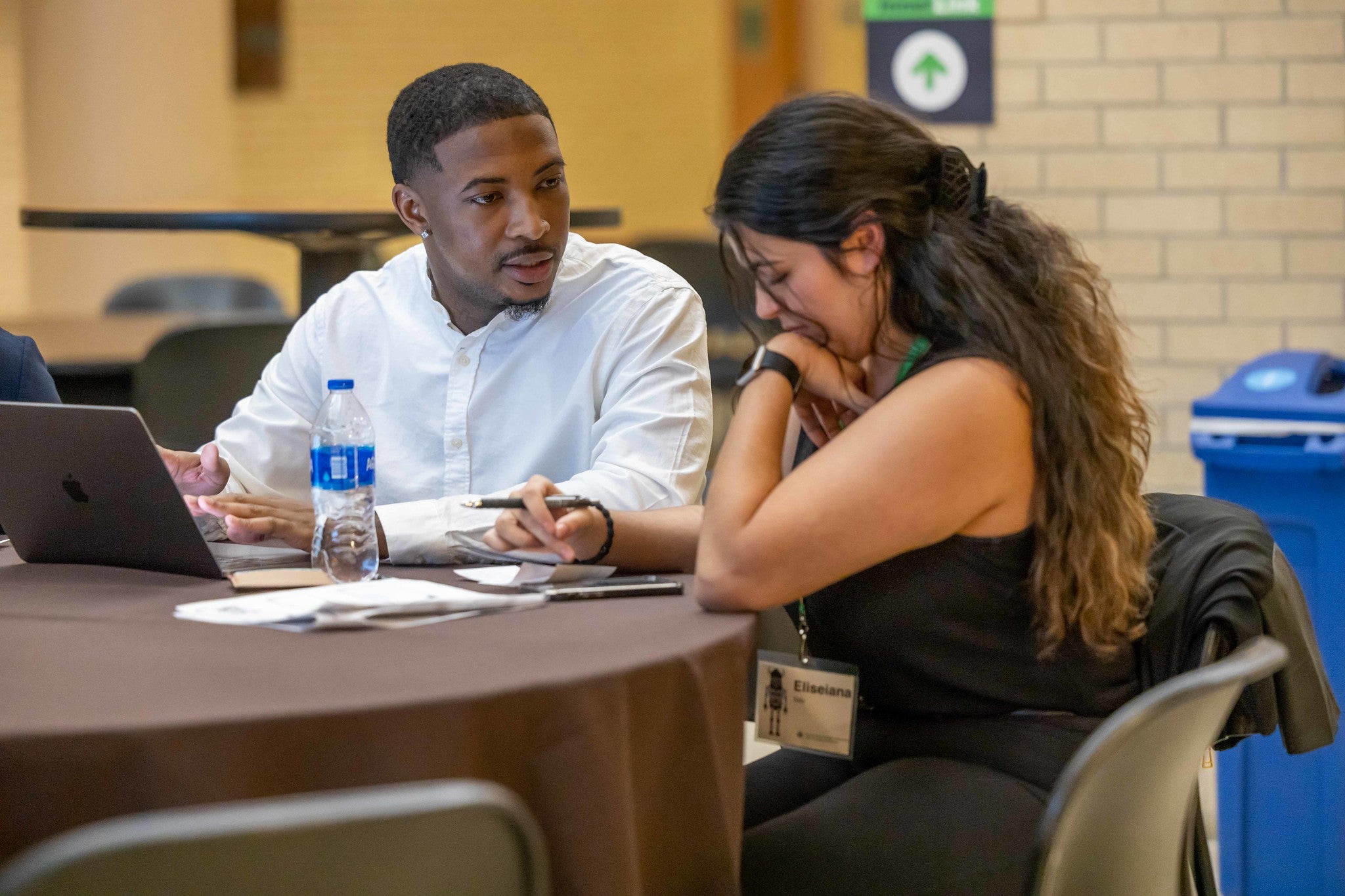 "The CSU Hackathon brings diverse people together in an extraordinary way that ignites their passion, purpose, and out-of-the-box thinking to solve real-world problems using technology," Buchinsky said. "The skillsets developed include critical thinking, communication, problem-solving, financial literacy, [and] initiative (to name a few) are critical to life beyond college."

Schlosser emphasizes that entrepreneurship skills are transferable skills that every student needs, including the ability to think critically, as exhibited during Hackathon.
"The willingness to be open-minded and a life-long learner, [to] communicate well, work well in teams, be a problem-solver, [possess] interpersonal skills, sales skills [and have] a 'never give up' mindset is extremely valuable," she said. "We hope we contribute to our students becoming better leaders and problem solvers."

Hart agrees, believing the effects of the Hackathon provide invaluable skills for the future: "The Hackathon provides CSU students the opportunity to learn beyond the classroom and develop critical skill sets they can apply in their future career."
"Technology is often an underused or overused tool," said Shilpa Kedar, Executive Director, Digital and IoT Innovations, CSU and Co-Executive Director, IoT Collaborative. "Technology is often an underused or overused tool. The hackathon is a small step in preparing future leaders that/who understand the social, legal, and ethical aspects of leveraging technology to solve complex community issues."
"When students form inter-disciplinary teams, magic happens. It is exciting to see the innovative solutions students develop to address Cleveland's biggest challenges." agreed Patricia Stoddard-Dare, Ph.D., professor in the School of Social Work at CSU's College of Health.

If you are a student reading this and have a passion for taking the initiative to make a difference and work with your fellow community members, sign up here. In addition, faculty interested in mentorship for the event are welcome to contact the Monte Ahuja College of Business.

For more information on Hackathon, please visit https://business.csuohio.edu/entrepreneurship/communityinnovationtechnology-hackathon

For more information on CSU College of Business, please visit https://business.csuohio.edu/monte-ahuja-college-business