Posted on May 5, 2023 at 2:14 PM, updated May 5, 2023 at 2:24 PM Print
CEDEI Awards Celebrate Vikings Who Elevate our Campus Community during 50th Annual Event
On Wednesday, April 26, the Division of Campus Engagement, Diversity, Equity and Inclusion (CEDEI) at Cleveland State University announced their 2023 Campus Engagement, Diversity, Equity and Inclusion Award Winners during an evening ceremony in the Glasscock Ballroom of the Student Center.
It was the 50th annual edition of the awards.
CEDEI at CSU focuses on engaging the campus community through programs, activities, events, guidance, assistance, and services — all in support of the University's commitment to creating a climate that acknowledges, respects and values all aspects of diversity. Encouraging and fostering a campus environment that is safe, inclusive and empowering for students, faculty and staff, CEDEI works to authentically engage the citizens on campus, in their communities, and around the world. This year's winners certainly embody that mission: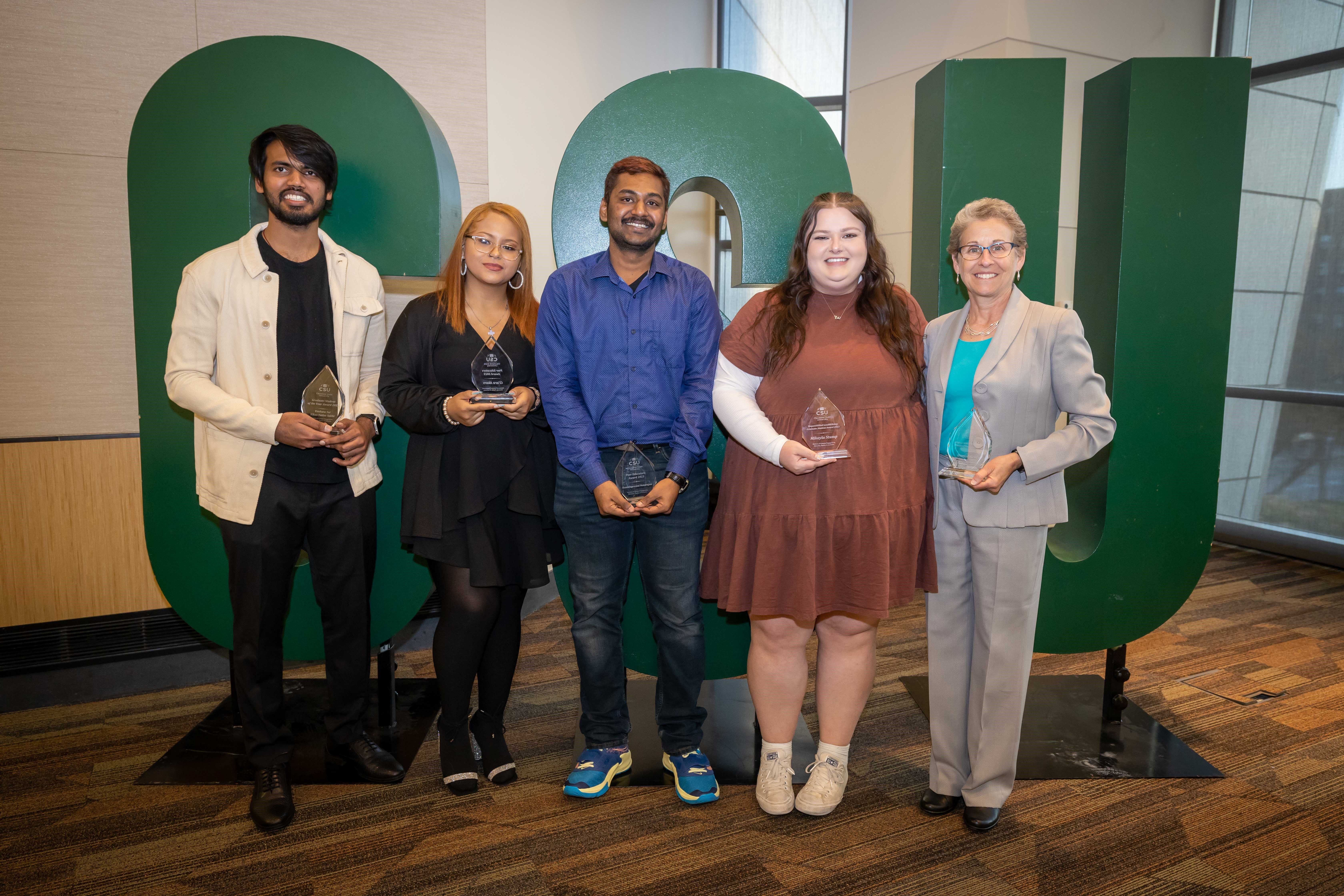 THE CENTER FOR CAMPUS ENGAGEMENT
Excellence in Programming
Sydney Egger
Diane Dillard Student Organization of the Year
Phi Sigma Rho, Alpha Upsilon Chapter
Peggy Kirschner
Outstanding Student Leader
Alexia Miracle
Proudest Viking
Priva Saini
Student Organization Advisor of the Year
Dr. Beth Nagy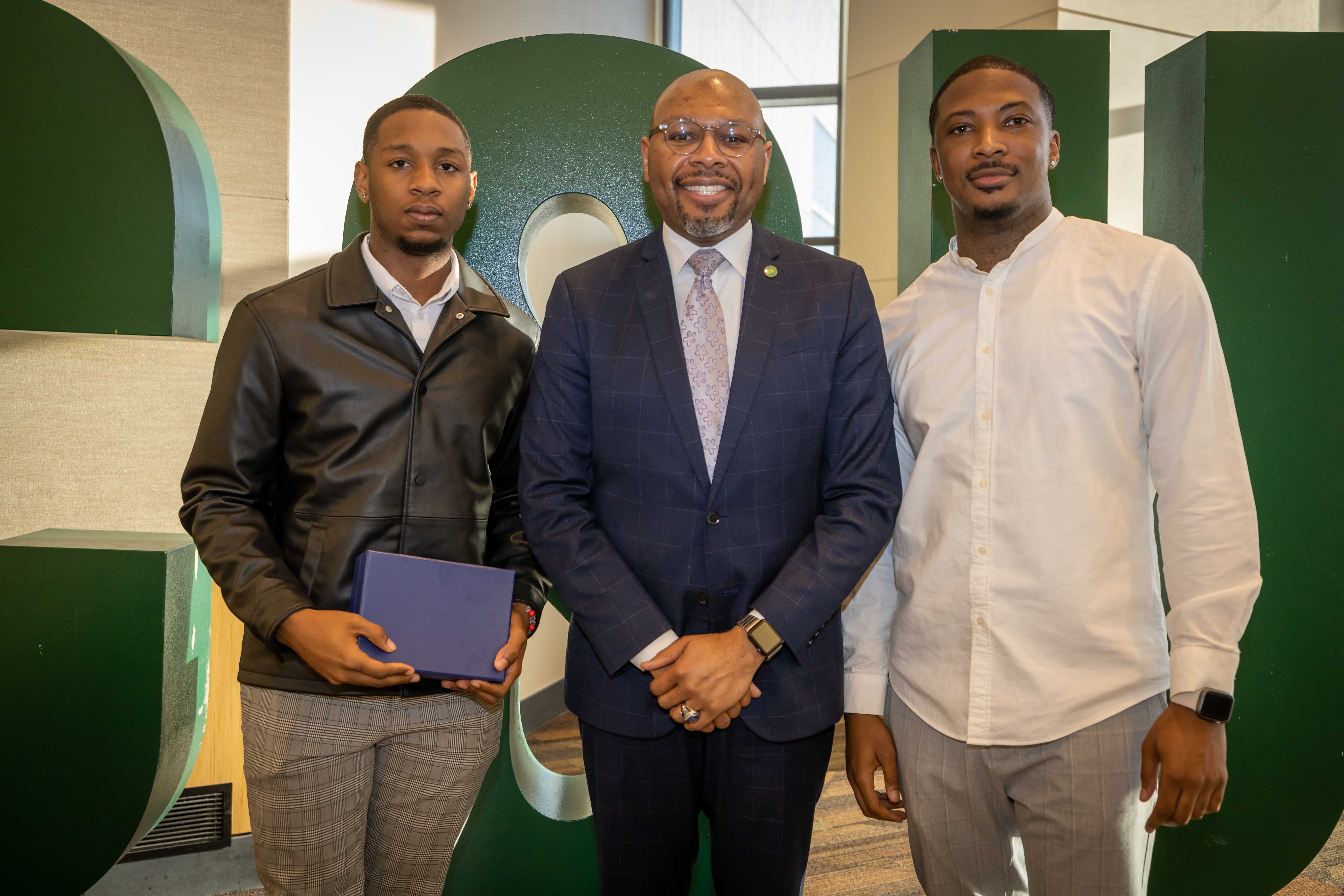 DIVERSITY, EQUITY AND INCLUSION AWARDS
Commitment to Diversity and Inclusion
Ramandeep Arora
Drum Major of Justice
Student - Lateefat Mogaji
Faculty - Dr. Joanne Goodell
Staff- Samantha Broaddus
FRATERNITY AND SORORITY LIFE AWARDS
Fraternity Member of the Year
Anthonie Jackson
Fraternity of the Year
Kappa Alpha Psi Fraternity, Inc. Alpha Omega Chapter
Sorority Member of the Year
Hannah Stonerock
Sorority of the Year
Sigma Gamma Rho Sorority, Inc. Theta Rho Chapter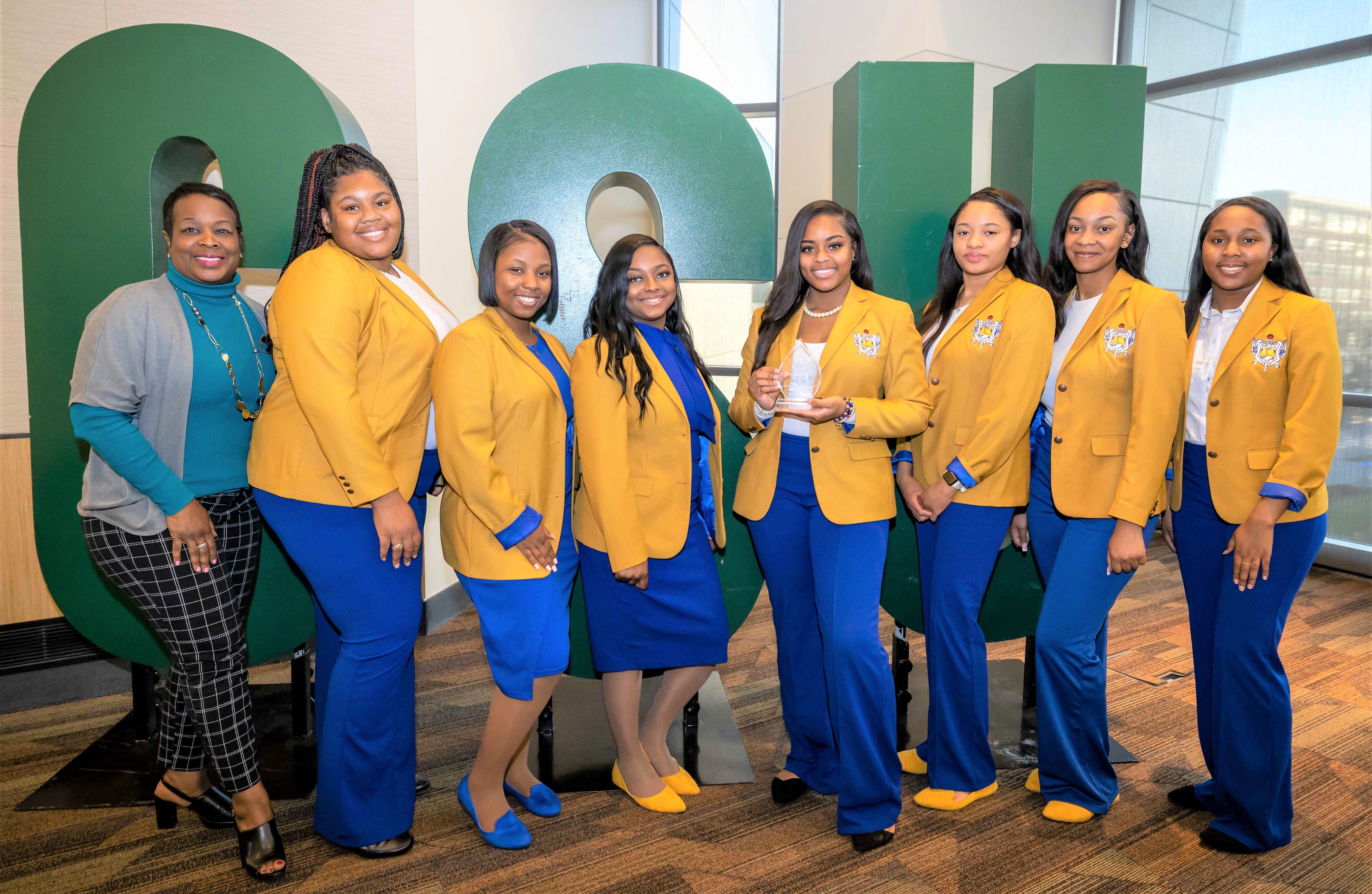 LEADERSHIP AWARDS
EmpowHERed LeaHERship
Faculty/Staff - Denise Keary
Graduate Student - Mikayla Stump
Undergraduate Student - Lauren Walz
Off-Campus Community Member of the Year
Residence Life and Housing
Viking Creed Champion
Rodolfo Pagsanjan
Graduate Students of the Year
Vidya Pothuraju
Venkata Sai Vikas Yadav Sabbi
Undergraduate Students of the Year
Sebastian Canales
Alvssa Davis
Resident Assistant of the Year
Mason Repas
LGBTQ+ STUDENT SERVICES AWARDS
LGBTQ+ Champion
Dr. Mitch Lieberth
LGBTO+ Service
Kara Tellaisha
LGBTQ+ Outstanding Student Leader
Giana Formica
SUPPORT SERVICES AWARDS
CARE Faculty Champion
Dr. Erin Avram
CARE Student Champion
Joey Dzingeleski
CARE Staff Champion
Derrick Hopperton
Lift Up The Mission
Cyenna Ulrich-Cech
Jillian Keller Student Services
Dr. Susan Carver
Student Services Award 2023
Jillian Keller
Health and Wellness Champion
Student - Megan Michalack
Faculty/Staff - Ali Martin Scoufield
Congratulations to all the CEDEI Award Winners!