The McNair Scholars Program is one of eight different programs that comprise the Federal TRiO programs. These programs were created to serve the needs of individuals who might find themselves at a disadvantage in the course of their educational careers, and they typically target students from low-income backgrounds, students from groups underrepresented in higher education, first-generation college students, and students with disabilities. In addition to the McNair Program, other TRiO cluster programs include Upward Bound, which is designed to furnish disadvantaged high school students with opportunities to attend college; Talent Search, which seeks to identify and support high school students via intervention strategies to encourage the pursuit of college education; Student Support Services, which assists college students in ways designed to bolster college retention and graduation rates; Educational Opportunity Centers, which provide interested adults with counseling and education regarding the college admissions progress; Veterans Upward Bound, which seeks to assist veterans in enrolling in college programs through mentoring, tutoring, counseling, and core academic instruction; Upward Bound Math-Science, which offers disadvantaged high school students programming to help them enter into college programs in STEM-related disciplines; and the Training Program for Federal TRiO programs, which aims to increase the effectiveness of other TRiO programs through staff training and development.
Below are a list of some of the notable, famous, and/or inspirational alumni/alumnae from across the TRiO spectrum. It is the hope of the CSU McNair Scholars staff that these individuals will give scholars some idea of the wide range of accomplishments and careers that TRiO programs can help to foster and that learning about them will give students a sense of what they too might someday accomplish.
---
McNair Scholars Program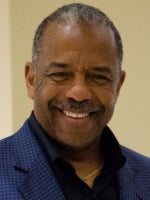 Bernard Harris
"Everyone is born in this world with the ability to do whatever they desire to do. We hope to encourage the idea that if you listen to yourself, it will lead you to what you want to do in life."
Bernard Harris is a scientist, physician, businessman, and former NASA astronaut who became the first African-American to perform extra-vehicular activity (i.e. walk) in space in 1995. He holds a B.S. in Biology from the University of Houston, an MD from Texas Tech University School of Medicine, am MMS (Master of Medical Science) from the University of Texas - Galveston, and an MBA from the University of Houston. He worked with NASA for ten years, conducting research in musculoskeletal physiology and disuse osteoporosis, and he eventually came to head the Exercise Countermeasure Project, which conducted worked to develop in-flight medical devices to extend the length of time that astronauts could stay in space.
---
Talent Search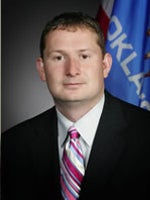 Kenneth Corn
Kenneth Corn (Democrat) is a former member of the Oklahoma Senate and of the Oklahoma House of Representatives, both stations in which he set records for being the youngest elected official, having become a representative at age twenty-two and a state senator at age twenty-five. He holds a B.S. in Political Science from the University of Oklahoma.
---
TRiO Student Support Services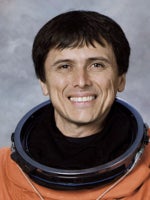 Franklin Chang-Díaz
Franklin Ramón Chang-Díaz is a mechanical engineer, physicist and former NASA astronaut who was the third Latin American to go into space and who currently holds a tied records for having undertaken the most spaceflights after completing seven Space Shuttle missions. He is of mixed Costa Rican Spanish and Chinese descent, and he became a United States citizen in 1977. He holds a Bachelor of Science in Mechanical Engineering Degree from the University of Connecticut and a Ph.D. in Applied Plasma physics from MIT. He is presently the president and CEO of the Ad Astra, which works to develop advanced plasma rocket propulsion technology.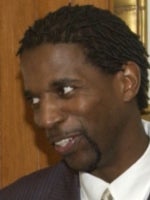 A. C. Green
A. C. Green (A.K.A "Iron Man") is a former NBA player who is noteworthy for having played in more consecutive games (1,192) than any other player in NBA/ABA history. With 1,192 straight games played, he earned the nickname "Iron Man". He has played for the Los Angeles Lakers, Phoenix Suns, Dallas Mavericks and Miami Heat. He holds a degree in Speech Communication from Oregon State University.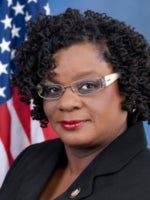 Gwendolynne "Gwen"  Moore
Gwendolynne "Gwen"  Moore (Democrat) is the U.S. Representative for Wisconsin's 4th congressional district, where she has serves since 2005. She holds a B.A. in Political Science from Marquette University, and she is a passionate advocate regarding womens rights and issues pertaining to women's health and well-being.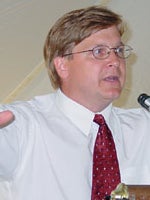 Kevin Shibilski
Kevin Shibilski is an investor, businessman, and former State Senator (Democratic Party) from Wisconsin's 24th Distrcit. He holds a B.A. in English from the University of Wisconsin–Stevens Point, and he has done considerable work relating to environmental protection and conservation.
---
Upward Bound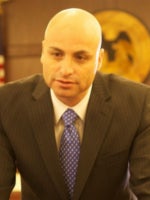 Hector Balderas 
Hector Balderas is an attorney and politician (Democratic Party) who is the current Attorney General of New Mexico. He notably became the youngest Hispanic elected official in the nation after he became State Auditor at the age of thirty-three, and he has additionally served as a member of the New Mexico Legislature. His political work has focused on such issues as criminal justice reform , combatting crime, and improving public education. He holds a B.A. in Politic Science from New Mexico Highlands University and a JD from University of New Mexico Law School.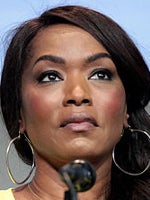 Angela Bassett
Angela Basset is an actress noted for her roles in biographical films. She has portrayed Tina Turner in the biopic What's Love Got to Do with It (1993), a performance for which she won a golden globe award, and she has also protrayed Betty Shabazz in both Malcolm X (1992) and Panther (1995), Katherine Jackson in The Jacksons: An American Dream (1992), Rosa Parks in The Rosa Parks Story (2002), Voletta Wallace in Notorious (2009), and Coretta Scott King in Betty and Coretta (2013). She holds a B.A.  in African-American studies from Yale and an MFA from the Yale School of Drama.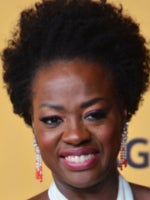 Viola Davis
Angela Basser is an actress who is known for portraying lawyer Annalise Keating in How to Get Away with Murder, a role for which she became the first black woman of any nationality to win the Primetime Emmy Award for Outstanding Lead Actress in a Drama Series in 2015. She has played a variety of minor and supporting roles, including parts in Kate & Leopold (2001) and Far from Heaven (2002), and the television series Law & Order: Special Victims Unit. She holds a theater degree from Rhode Island College.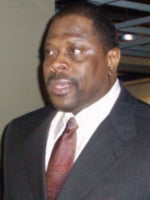 Patrick Ewing 
Patrick Ewing is the present associate head coach of the Charlotte Hornets and a former NBA player. He spent most of his career with the New York Knicks as their starting center and also played with borh the Seattle SuperSonics and Orlando Magic. He won Olympic gold medals as part of the American Olympic basketball team in both in 1984 and in 1992. He holds a B.A. in Fine Arts from Georgetown University.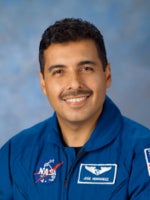 José Moreno Hernández 
José Moreno Hernández is a politician, engineer, and former NASA astronaut, who served as chief of the Materials and Processes branch of Johnson Space Center. He holds a B.S. in Electrical Engineering from the University of the Pacific and an M.S. in Electrical and Computer engineering from the University of California, Santa Barbara.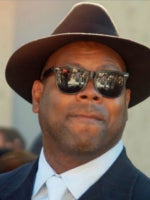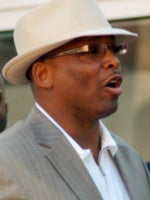 Jimmy Jam and Terry Lewis
James Samuel "Jimmy Jam" Harris III (born June 6, 1959) and Terry Steven Lewis are a team of R&B musicians/songwriters/record producers who can boast of more Billboard number ones than any other songwriting/production team in history. The pair met in high school while attending an Upward Bound program on the University of Minnesota campus.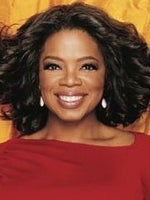 Oprah Winfrey
Oprah Gail Winfrey is a media personality, talk show host, actress, producer, and philanthropist, known for her talk show The Oprah Winfrey Show, which was nationally syndicated from 1986 to 2011. She has been ranked the most wealthy African-American, lauded as the greatest black philanthropist in American history, and is currently North America's first and only multi-billionaire black person. In 2013, she was awarded the Presidential Medal of Freedom by President Barack Obama. She holds degrees in Speech Communications and Performing Arts from Tennessee State University.
Betrice Berry
Betrice Berry is a sociologist, author, lecturer, comedian, and educator. In addition to having her own talk show from 1993-1994, she has taught Sociology and Statistics at Kent State University, and penned numerous books such as I'm On My Way, But Your Foot Is On My Head and Redemption Song. She holds a B.A. in Sociology from Jacksonville University and a Ph.D. in Sociology from Kent State University
Wil Haygood
Wil Haygood is a journalist who authored the influential 2008 Washington Post article "A Butler Well Served By This Election." This piece concerned the story of Eugene Allen and later served as the basis for the 2013 movie The Butler. Haygood has since written a book about Allen entitled The Butler: A Witness to History. He holds a B.A. from Miami University
John Qunñones
John Qunñones is an ABC News correspondent, and currently the host of What Would You Do? He holds a Bachelors Degree in Speech Communication from St. Mary's University and an M.A. in Journalism from Columbia University's School of Journalism.
---
Photo Credits: Hector Balderas (Babak Dowlatshahi | CC BY-SA 3.0); Angela Bassett (Gage Skidmore | CC BY-SA 3.0); Franklin Chang-Díaz (cataloged by NASA under Photo ID: S97-06573); Kenneth Corn (Official portrait, Oklahoma Legislative Service Bureau | Public Doman); Viola Davis (Red Carpet Report | CC BY 2.0); Ewing (Michael Tipton | CC BY SA-2.0); A. C. Green (Department of Housing and Urban Development | Public Domain); Bernard Harris (Tim Pierce |  CC BY-SA 3.0); José Moreno Hernández (NASA | Public Domain); Jimmy Jam and Terry Lewis (Angela George | CC BY-SA 3.0); Gwen Moore (Official portrait, U.S. Congress | Public Domain); Kevin Shibilski (Dustinklein56 | CC BY-SA 3.0)