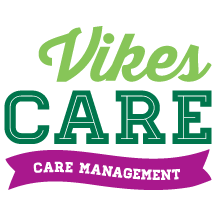 Senior Care Manager
Dan Fotoples, J.D., M.A
d.fotoples@csuohio.edu | 216.687.2048
Dan received his undergraduate degree from John Carroll University, his law degree from the University of Notre Dame and, upon figuring out that being a lawyer was not for him, received his masters in students affairs from Michigan State University. Dan joined the CARE Management team in summer 2019, after serving three years in the Office of Residence Life at John Carroll University. He focuses on helping students find their paths to success in college and advocating for removing structural or systemic barriers to success. In his spare time, he likes to rock climb, kayak and explore Cleveland's food scene.
Care Manager
Alex Luisi, M.A.T.M, M.A.
a.luisi@csuohio.edu | 216.687.2048
Alex received her Bachelor's degree from Kalamazoo College. She then worked at Tufts University in Boston before attending Boston College where she completed her Master's in Theology and Ministry and Master's in Mental Health Counseling. During her three years at Boston College, she worked with high financial need undergraduates which is a huge passion of hers. Alex joined the Care Team in September 2019. Alex is passionate about helping to build communities of care, respect and growth which help students succeed. On weekends, Alex loves to explore the outdoors, read all the things, sing, and explore Cleveland.