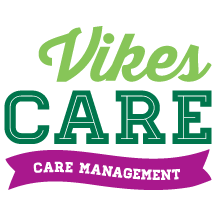 Senior Care Manager
Dan Fotoples, J.D., M.A
d.fotoples@csuohio.edu | 216.687.2048
Dan received his undergraduate degree from John Carroll University, his law degree from the University of Notre Dame and, upon figuring out that being a lawyer was not for him, received his masters in students affairs from Michigan State University. Dan joined the CARE Management team in summer 2019, after serving three years in the Office of Residence Life at John Carroll University. He focuses on helping students find their paths to success in college and advocating for removing structural or systemic barriers to success. In his spare time, he likes to rock climb, kayak and explore Cleveland's food scene.
Care Manager
Lekisha L Rogers 
l.l.scott99@csuohio.edu | 216.687.2048
Kisha received her undergraduate degree in Sociology with a specialty in Chemical Dependency from Wright State University, and her Masters degree in Education from Tiffin University. Kisha is enthusiastic about student success, and uses a holistic approach. Kisha is very excited about joining the Care Management Team at CSU this Fall. Outside of CSU, Kisha enjoys spending time with her family, reading autobiographies of famous and not-so-famous people, and trying new eateries.