The Center for Faculty Excellence fosters faculty excellence through innovative teaching and leadership to create engaged student success. Using workshops, video presentations and individualized services we work with faculty to develop their talent and advance their outcomes, processes and engagement with CSU students, their careers and the University. The Center works closely with various Centers and departments across the University to fulfill its mission.
Program Series  |  Other Programs  |  Future Plans  |  Center's Leadership
---
Program Series
Teaching Excellence Seminars – Fall and Spring Series
In 2016-2017, The Center for Faculty Excellence is organizing close to 50 workshops on a wide range of topics, targeting both new and more experienced faculty. These workshops connect faculty to resources on campus and enable them to reach their goals in the classroom and beyond. The workshops are held during the common hour in the Fall and the Spring Semesters and attract diverse faculty from all areas of the University.
Small Teaching – Book Discussion and Action Research Group
This new initiative brings together a diverse group of faculty to discuss a "Small Teaching" by James Lang. The book features ways to enhance student understanding by introducing small activities that require minimal preparation and grading. There are three face-to-face meetings during the Fall Semester which will be followed by an action research study group that will provide support to implement a small-scale project in one class. The Center for Faculty Excellence will provide some support towards travel to present the work at a conference.
Teaching Portfolio Series
This series is designed to help faculty in their journey to developing a teaching portfolio, focusing on philosophy of teaching, course goals, methods and activities. Participants will be encouraged to write about their progress and success and present about their experiences at a conference. The Center for Faculty Excellence will provide some support towards travel to present the work at a conference.
Teaching with Lightboard Task Force
In partnership with the Center for Instructional Technology and Distance Learning, the Center for Faculty Excellence supports a small faculty group to work together on implementing the Lightboard tool in a flipped classroom and beyond. The Center for Faculty Excellence will provide some support towards travel to present the work at a conference.
Other Programs
Teaching Enhancement Awards
The Teaching Enhancement Awards (TEA) were established to promote the scholarship of teaching and learning at Cleveland State University. In keeping with the University's mission of student success, the awards focus on faculty who are interested in initiating and developing projects that make substantial changes in pedagogy or delivery methods for the promotion of student success and retention.
New Faculty Orientation
Prior to the start of the Academic Year, the Center for Faculty Excellence organizes a multi-day orientation for all new faculty to ensure their smooth transition into the University and to enable them to access all available resources.
Part-Time Faculty Seminar
Once a year, part-time faculty of various levels of experience come together to meet with the University's leadership and to engage in learning and discussion of crucial teaching topics such as student resources outside the classroom, using Starfish and Information Literacy.
Provost's Teaching Summit
The inaugural Provost's Teaching Summit will bring together CSU faculty for a day of learning, connecting, sharing experiences and appreciating those dedicated to the development of their and their colleagues' teaching skills. The Summit is planned for May 2017.
Special Programs - Establishing and Maintaining the "Write" Habit
In this friendly and engaging one-day workshop, the faculty will learn practical writing techniques to help them establish and maintain a regular writing habit all summer long. The workshop is led by Dr. Dominique T. Chlup, an expert on stress-free writing habits.
Individualized Services
The Center's staff is here to assist faculty on individual basis with a variety of teaching topics, including curriculum planning and pedagogical approaches and strategies and classroom management and assessment. The Center's staff can also provide guidance with course design and planning and with incorporating more technology into instruction. 
Future Plans
University Teaching Council
Dr. Goodell is working with the University Faculty Affairs committee to propose the formation of a University Teaching Council. The role of the UTC would be to provide advice and guidance on activities to support the mission of the CFE, and to assist the Center leadership and staff with the allocation of program funding, judging teaching awards and establishing a new annual Provost's Teaching Summit.
Center's Leadership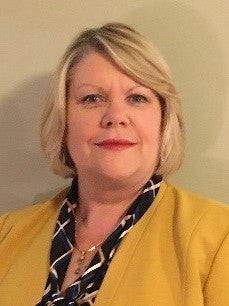 Dr. Goodell is Professor of Mathematics Education, Department of Teacher Education and has taught at Cleveland State University since 1999. She currently teaches courses for undergraduate and graduate students in mathematics methods and practicum and qualitative research. Her research interests focus on equity, reform and professional development issues in the teaching and learning of mathematics and related disciplines in high-schools and universities. Dr. Goodell was instrumental in bringing the UTeach model to Cleveland State University, and is the Education Co-Director for the CSUTeach program. She was appointed Director the Center for Faculty Excellence in July 2016.