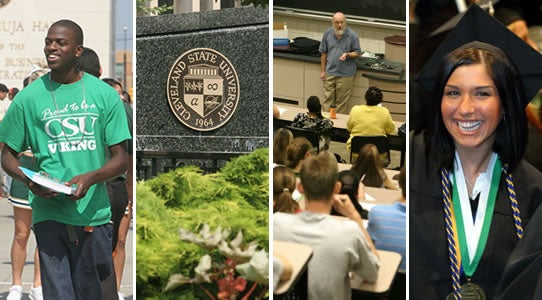 NOW YOU CAN DISCOVER A UNIVERSITY
That's different, that's all about you, now you can shape your future with CSU's ENGAGED LEARNING, which directly connects you with your professors, with real-world career opportunities, with future employers and with a rewarding life. 
Now you can see one of America's Best Colleges (says U.S. News and World Report), in one of America's most surprising and upbeat cities (says anyone who know Cleveland).  
Now you can live and learn in a diverse community, where 65 of your professors have won Fulbright Scholar Awards (rivaling Harvard and Yale).
Now is the time to explore CSU: WE'RE YOUNG, AGILE, SMART and on the RISE, JUST LIKE YOU.