Experience Startup Vikes for Yourself
Startup Vikes is Cleveland State University's premier entrepreneurship immersion experience in which student teams pitch ideas for businesses or products, learn the Lean Launch Pad (LLP) methodology and build minimum viable products or services. Supported by a team of mentors, workshop presenters and judges, students are purposefully introduced to the Northeast Ohio entrepreneurship ecosystem. For 10 years, Startup Vikes has helped to launch 30 companies.
Over the course of two and a half days, students pitch ideas, learn to build a business, meet milestones to earn prizes and then present in front of a panel of expert judges. Best of all, the program is open to any currently enrolled college student and the top three business ideas recieve a cash infusion. 
Here's how to participate:

Pitch an Idea: Have an idea for a product or service? Come ready to pitch your idea and build a team.

Join a Team: If you don't have an idea for a product or service, bring your skills to Startup Vikes and join a team.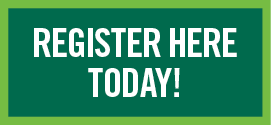 Why should I attend Startup Vikes?
Learn through the act of creating. Startup Vikes is all about learning while you create – you don't just learn theory – you build your strategy and test it as you go.
Network with Cleveland area makers and do-ers. Startup weekends like Startup Vikes attract those with an entrepreneurial spirit. The event offers opportunities to network with attendees, mentors, judges and the community. You will build long-lasting relationship and possibly walk away with a job, find your co-CEO or even a potential investor.
Learn a new skill. Startup Vikes is a collaborative environment dedicated to inspire creativity – it's the perfect time to take advantage of our team of mentors to work on a new platform, learn a new programming language or to try something different.
Actually LAUNCH a business. Startup Vikes has helped THIRTY teams launch businesses since 2014. Twelve have recieved follow on funding. 
Learn how to change quickly. The methodology taught at Startup Vikes helps business change and adapt quickly in today's mercurial business environment. 36% of Startup weekend businesses are still going strong after three months of the event.
Best of all, winning teams will have access to cash and valuable services.
2023 Sponsors