SUmmer BRidge Academy (SBA)
Program Description
The Summer Bridge Orientation Academy is a one-week on-campus program that will help students and their families prepare to begin college in the fall. The orientation academy provides a residential experience. It also provides additional incentives and resources that will best support student transition from high school to college. This type of on-campus experience will help students maximize their academic potential their first year and throughout their college career at Cleveland State University. Students participate at no additional cost.
The purpose of the program is to ensure that students are successful at Cleveland State University by providing a quality student experience, orientation and transitional support. 
Students who are part of the Summer Bridge Academy will learn about Cleveland State University and an array of students supports offered at CSU to ensure their success. 
Students will build relationships with other students, faculty and staff and receive personalized support to ensure their success at Cleveland State University.
2023 Move in packing list: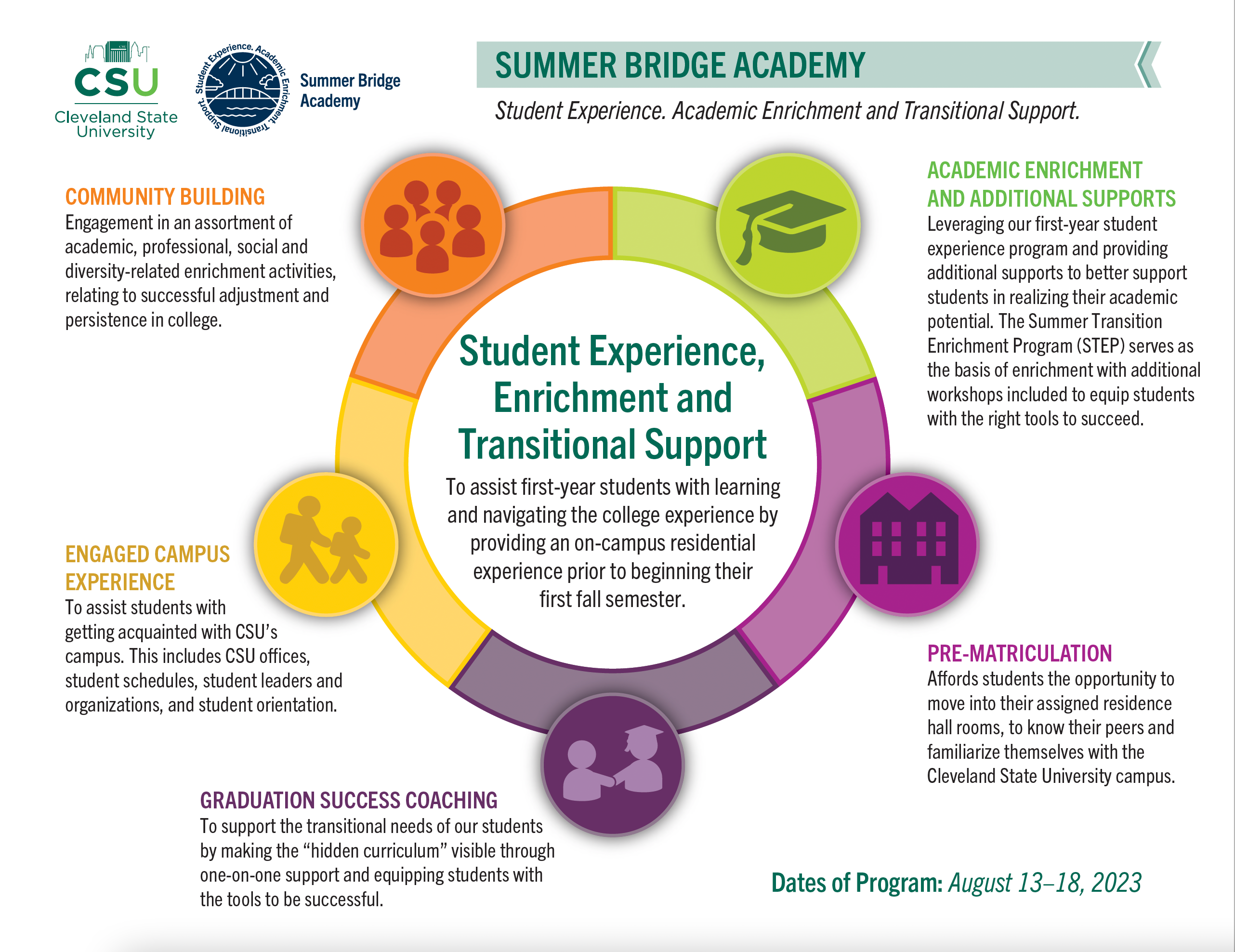 ---
In the News:
News5 Cleveland – 08/2021 Summer Bridge Enrichment Academy 
---
More Information
---