Stay safe on and around campus with our Summer Safety Tips!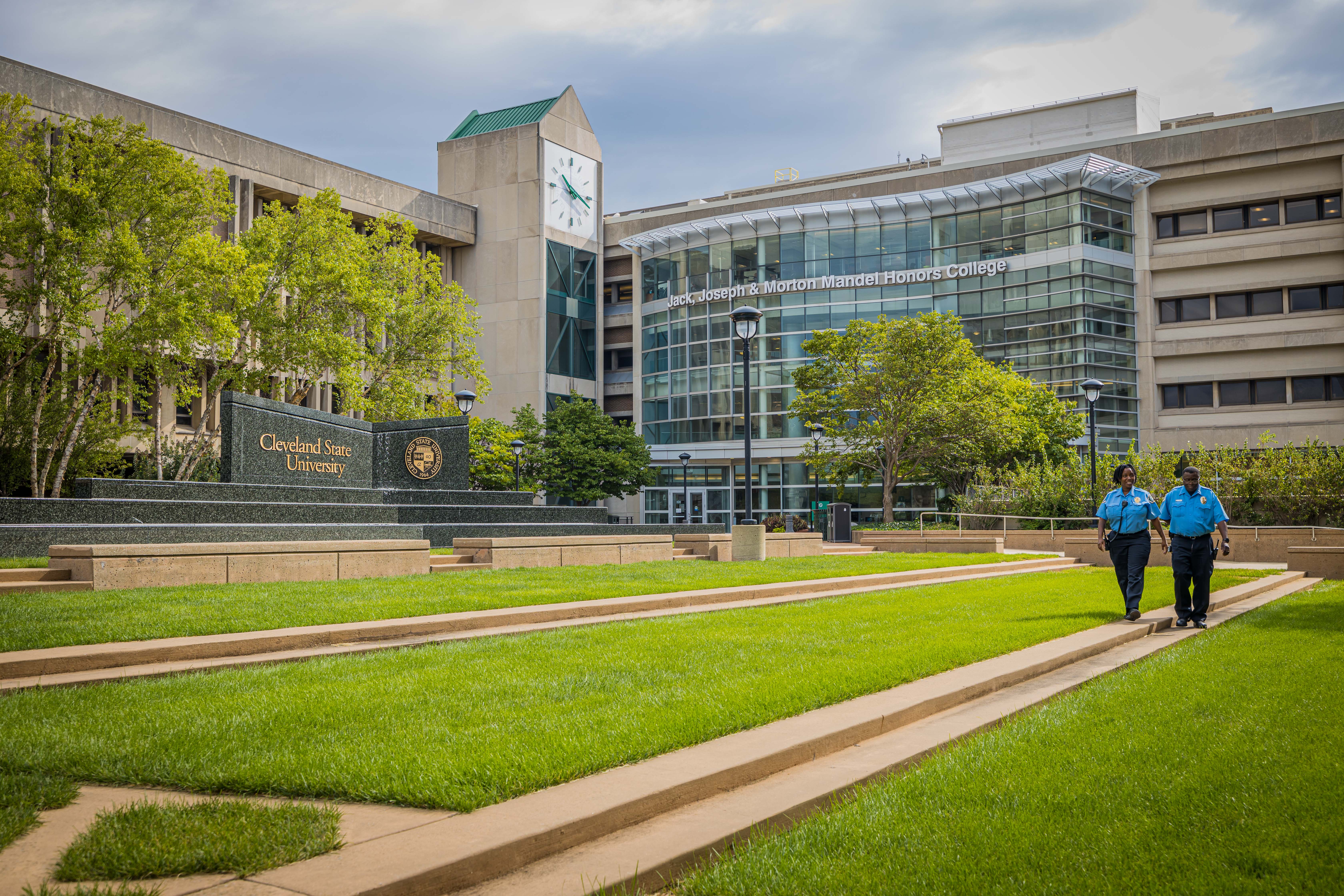 | Summer safety tips |   |
| --- | --- |
| Be prepared for anything by checking the weather before you head outside.   | Be prepared for anything by checking the weather before you head outside.   |
| Lather on sunscreen anytime you're outdoors. | Wear clothing that repels heat (lighter colors versus darker colors). |
| Pack a refillable water bottle and first aid kit. | Be vigilant about water safety. |
| Do not leave children or pets in vehicles . | Make sure to lock your vehicle doors. |
| Make sure your apartment doors/windows are locked . | Lock your bicycles up with a U-Lock. |
| Park in well-lit areas  | Be alert and aware of your surroundings at all times |
| Walk with a friend, especially at night or request a Viking Safety Escort | Don't leave your personal property unattended - It only takes a few seconds for someone to take your property |
EMERGENCIES
To report any campus emergency dial 9-1-1 or 8-9-1-1 from any campus telephone. Most CSU phones have been upgraded with a dedicated "911" button near the upper right corner of the phone. This button provides direct contact with a CSU Police Dispatcher.
Cell phone users should dial 9-1-1 and tell the operator to connect them with CSU Police.
For non-emergencies, please call 216-687-2020.
VIKING SAFETY ESCORTS
Faculty, staff, and students who feel unsure about their safety while walking on campus may request a Viking Safety Escort.  The Viking Safety Escort Service is not a taxi service but a safety option for those that have a genuine concern for their personal safety.   
Viking Safety Escorts are provided 24 hours a day, 7 days a week, and 365 days a year by Security Officers and Student Campus Safety Officers (CSOs) for on-campus and nearby off-campus student housing locations only.
You may request a Viking Safety Escort through our Rave Guardian safety app or by contacting CSUPD at 216-687-2020.
Don't walk alone - use the Viking Safety Escort Service!   See Something Suspicious, Say Something Specific!
Rave Guardian App
Rave Guardian allows Students, Faculty, and Staff to connect with the CSU Police Department's 9-1-1 dispatchers with a simple push of a button.
Direct Downloads:
Rave Guardian for iPhone
Rave Guardian for Android