Welcome class of 2023! 
Beginning Fall 2022,  high school seniors and incoming CSU freshmen can apply to the Pathways to Practice program! 
If you're a high school senior and meet the following requirements: 1) graduating from an Ohio high school; 2) considered an underrepresented minority or from a low income household; 3) planning on attending CSU; and 4) interested in becoming a physician, then check out the Fresh Pathway track!  
Want to become a physician?
Are you from Ohio?
Are you considered an underrepresented minority (African American/Black, Hispanic/Latino or, American Indian or Alaska Native)?
Do you come from a disadvantaged background or whose school district tested in the lower 50th percentile on state standardized testing? 
While in school, were you eligible for the Federal Free and Reduced Lunch Program for two or more years? 
Do you come from an underserved background or from a low-income household?
Are you the first to attend college in your family, veteran or graduate of the foster care system?
If you answered 'YES' to at least 2 or more of these questions and have an interest in urban health, then you may be eligible for the Pathways to Practice program.
PATHWAYS TO PRACTICE
CLEVELAND STATE UNIVERSITY STRIVES TO MEET THE CHANGING HEALTHCARE NEEDS WITHIN URBAN COMMUNITIES. 
The goal of the Pathways to Practice (P2P) is to provide opportunities for underrepresented minorities in medicine to gain acceptance, and ultimately excel, in medical school.  
The Pathways to Practice program provides four pathways toward medical school for students who have a passion for serving urban communities. Our mission is to serve students who are underrepresented in medicine based on race/ethnicity, socioeconomic status, and/or first-generation college attendees. 
Our personalized approach assists students who are applying to a number of different medical schools with whom we have, or are developing, relationships. Our students have matriculated to Northeast Ohio Medical University (NEOMED), Ohio University Heritage College of Osteopathic Medicine (Cleveland Campus), Case Western Reserve University School of Medicine, University of Toledo College of Medicine & Life Sciences, Wright State University and others.
OUR PATHWAYS
**Please note the application process for the Early Assurance tracks have changed. The application portals for both early assurance tracks are closed and will re-open mid-September 2022.**
The four Pathways to Practice are: 
NEOMED EARLY ASSURANCE UNDERGRADUATE 
NEOMED EARLY ASSURANCE POST-BACCALAUREATE
BERKMAN/JACKSON FELLOW
*The application portals for both Early Assurance Pathways are now CLOSED. Applications for 2023 cycle will open mid-September 2022. 
* Applications for Berkman/ Jackson Fellow are accepted on a rolling basis.
Regardless of pathway, students in the program complete medical school prerequisites while also participating in or having access to the following: 
Urban Health certificate (completion of an 18-20 credit hour certificate) 
Mentoring from physicans, advisors and program tutors 
MCAT preparation resource 
Job shadowing opportunities 
In addition to specific program resources, students are also encouraged to take advantage of other Cleveland State University tutoring services and the College of Arts and Sciences Advising Center.

Staff 
Our experienced staff is dedicated to helping students navigate the path to medical school. 
Dr. Timothy McKnight, MD, MSHM
Executive Director 
t.j.mcknight78@csuohio.edu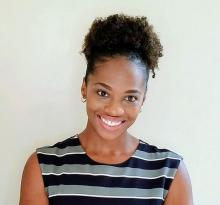 Toni Speed, M.Ed.
Program Coordinator & Advisor
a.l.speed@csuohio.edu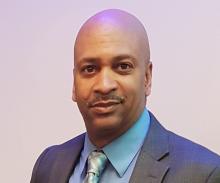 Prof. Robert Banks, MS
Program Tutor 
r.c.banks06@csuohio.edu