Early Assurance Applications for Post Bacc & Undergrads Are now open!
Want to become a physician?
Are you from Ohio?
Do you come from a disadvantaged background or whose school district tested in the lower 50th percentile on state standardized testing? 
While in school, were you eligible for the Federal Free and Reduced Lunch Program for two or more years? 
Do you come from an underserved background or from a low-income household?
Are you the first to attend college in your family, veteran or graduate of the foster care system?
If you answered 'YES' to at least 2 or more of these questions and have an interest in practicing in a medically underserved community, then you may be eligible for the Pathways to Practice program.
PATHWAYS TO PRACTICE
CLEVELAND STATE UNIVERSITY STRIVES TO MEET THE CHANGING HEALTHCARE NEEDS WITHIN URBAN COMMUNITIES. 
The goal of the Pathways to Practice (P2P) is to provide opportunities for (but not limited to) students who are considered first-generation college students, from low-income backgrounds, aged out of foster care or military veterans to gain acceptance, and ultimately excel, in medical school.  
The Pathways to Practice program provides four pathways toward medical school for students who have a passion for serving urban communities. Our mission is to serve students from diverse and unique backgrounds.
Our personalized approach assists students who are applying to a number of different medical schools with whom we have, or are developing, relationships. Our students have matriculated to Northeast Ohio Medical University (NEOMED), Ohio University Heritage College of Osteopathic Medicine (Cleveland Campus), Case Western Reserve University School of Medicine, University of Toledo College of Medicine & Life Sciences, Wright State University and others.
OUR PATHWAYS
**Please note the application process for the Early Assurance tracks have changed. The application portals for both early assurance tracks will open Friday, September 15, 2023 and close Friday, December 22, 2023.**
The four Pathways to Practice are: 
NEOMED EARLY ASSURANCE UNDERGRADUATE 
NEOMED EARLY ASSURANCE POST-BACCALAUREATE
Watch the video to learn more about the Early Assurance Track and how to apply!

Beginning with early assurance students matriculating to NEOMED in 2025 and fully adopted for 2026, early assurance students joining NEOMED from cooperating undergraduate schools will complete a one-year master's degree program of study at NEOMED prior to entry into the NEOMED M.D. program. The undergraduate early assurance plan will consist of a combined five-year master's plus M.D. experience distinctively designed to prepare future physicians to meet the challenges facing the practice of medicine in the 21st Century. Students demonstrating complete mastery of pre-medical curriculum along with corresponding MCAT results will have an exciting set of one-year master's degree choices from which to select prior to starting the M.D. program. Each one-year master's program will focus on creating transformational physician leaders in one of three areas. Students with early assurance privileges who are continuing to establish their medical school readiness will have the opportunity to complete a year in transition in a NEOMED medical school foundational master's program prior to starting medical school at NEOMED.
Watch for details about the new transformational year for early assurance undergraduate students starting at NEOMED in 2025 and 2026 as they roll out this fall!
---
* Applications for Berkman/ Jackson Fellow are accepted on a rolling basis.
Regardless of pathway, students in the program will complete medical school prerequisites while also participating in or having access to the following: 
Urban Health certificate (completion of an 18-20 credit hour certificate) 
Mentoring from physicans, advisors and program tutors 
MCAT preparation resource 
Job shadowing opportunities 
In addition to specific program resources, students are also encouraged to take advantage of other Cleveland State University pre professional advising services provided by the Career Development and Exploration Department. 
High school seniors and incoming CSU freshmen can apply to the Pathways to Practice program! 
If you're a high school senior and meet the following requirements: 1) graduating from an Ohio high school; 2) from a low income household or received free lunch at school; 3) planning on attending CSU; and 4) interested in becoming a physician, then check out the Fresh Pathway track!  

Staff 
Our experienced staff is dedicated to helping students navigate the path to medical school. 
Dr. Timothy McKnight, MD, MSHM
Executive Director 
t.j.mcknight78@csuohio.edu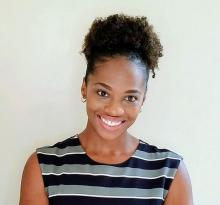 Toni Speed, M.Ed.
Program Manager & Advisor
a.l.speed@csuohio.edu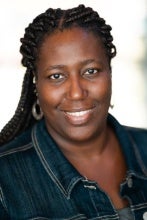 Mrs. Martha Flowers, M.Ed.
Student Success Advisor
m.a.flowers@csuohio.edu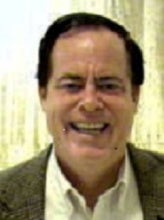 Prof Todd Fennimore, MA, MPA, MA, ABD & C-CHW
Urban Health Engagment Manager
t.fennimore@csuohio.edu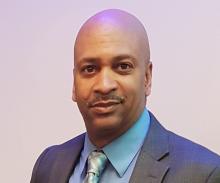 Prof. Robert Banks, MS
Program Tutor 
r.c.banks06@csuohio.edu
Shermelle Schaffer, MSM & MSCM 
Community Outreach Coordinator 
s.schaffer@csuohio.edu