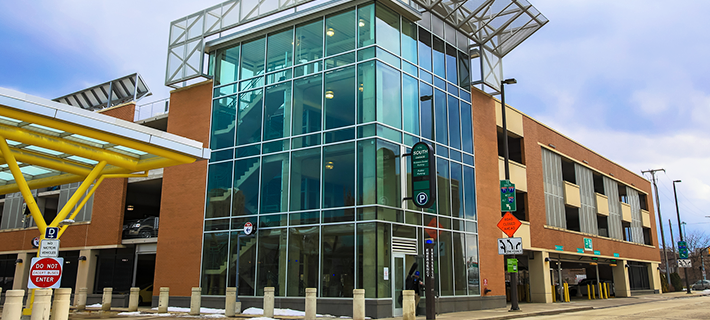 The Strategic Parking Partnership project grew out of the University's successful Path to 2020 initiative, which began in 2015 and undertook a comprehensive review of all academic and administrative divisions on campus. As part of that effort, and in response to specific recommendations of the State of Ohio's Higher Education Task Force on Affordability and Efficiency, CSU completed an asset optimization study which assessed the potential value of university resources. It identified our parking asset as a key potential vehicle for a public private partnership, which could provide needed upgrades to our infrastructure and additional resources to support important university initiatives.
In response to these findings, in 2016, CSU Parking Services issued a Request for Qualifications (RFQ) to the financial and parking markets. The RFQ sought to assess potential private sector interest in the project and identify qualified firms. Based on the positive response received, the University Board of Trustees voted to move forward with the project. A Request for Proposals is now being developed that will be issued to the three parking consortiums that were identified through the RFQ as the best fits for the Project. Listed below are the parking operators for each consortium:
A Stakeholder Advisory Committee, representing students, faculty, staff and the Cleveland community, was appointed by President Berkman, and assisted the university in reviewing terms and conditions for the initial draft RFP which was released in December 2017.