Posted on October 18, 2022 at 12:10 PM, updated October 18, 2022 at 1:14 PM Print
Long-standing event anchored by the Monte Ahuja College of Business answers question with dozens of employers, alumni, internship possibilities
College students always want the answer to question, "What's next?" Last week, the Student Services Center of the Monte Ahuja College of Business gave them dozens of answers to the question.
Since 2014, the College of Business has hosted a semiannual Career & Internship Expo for undergrads and graduate students, job seekers, internship/co-op hunters and anyone on campus looking to build out their resume or career tract. The Expo has been an integral part of the college's programming, which also includes an annual slate of career-minded workshops, seminars and immersions.
Some 45 different employers in all were in attendance on Thursday, along with hundreds of Cleveland State University students—all looking for the answer to "What's next?" from their own point of view. A handful of alumni also returned to CSU as a part of the event to recruit new, would-be employees.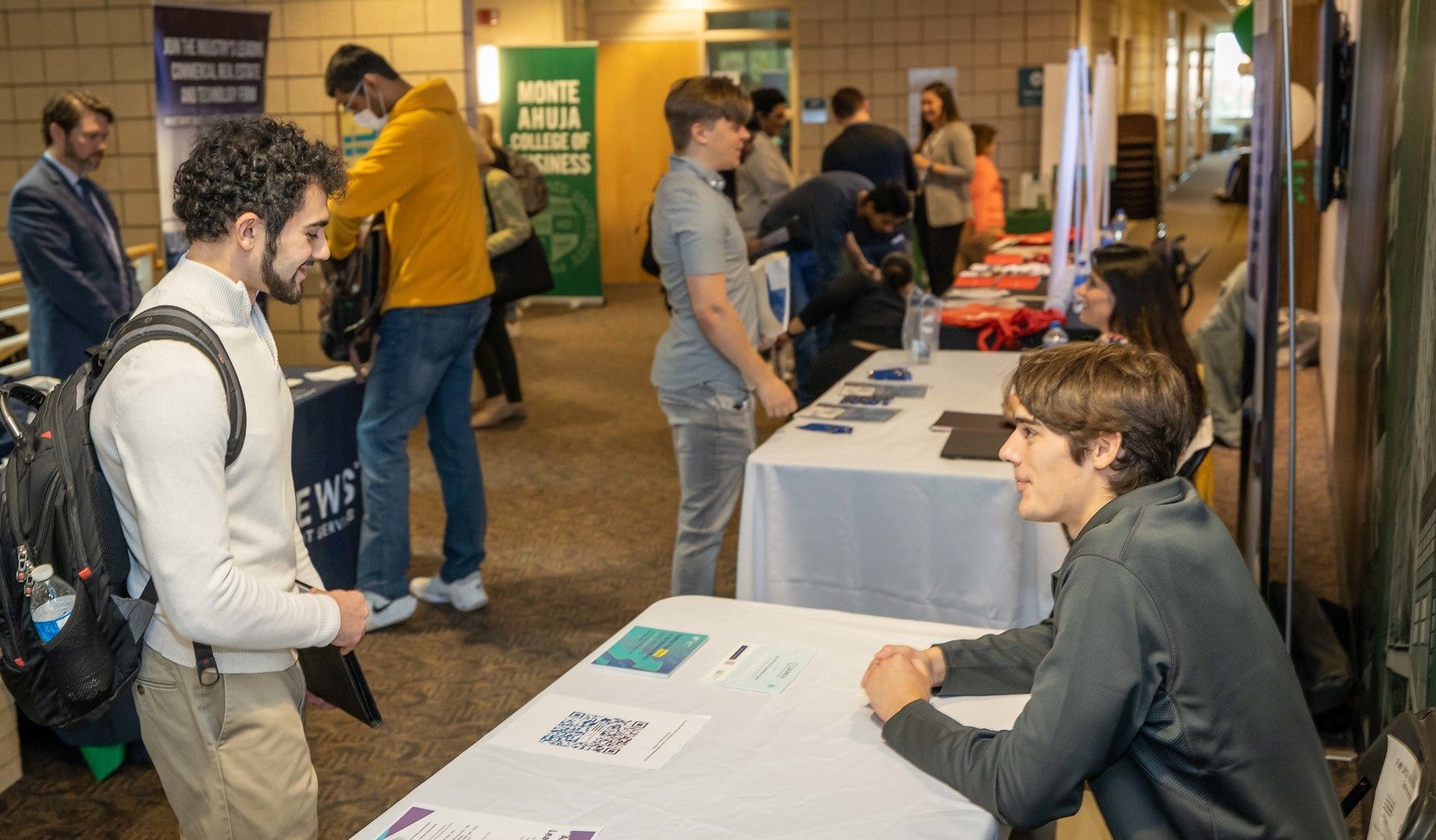 "This was my first time attending the Expo," said Kylie Kuchnicki, BBA in Marketing. "It's a good opportunity for anyone no matter where you are in your academic career. You get to speak with major companies one-on-one and it is a huge advantage that it is right here on campus."
A great opportunity for first-year students, the Career and Internship Expo helps all pair up students with opportunities based on their major or graduate academic program.
"The Expo has been a great experience," said Alex Duke, BBA and MBA alumnus and Associate Analyst for Cleveland Cliffs. "We are getting great candidates for the full-time positions and internships that we offer. Half our recruiting team are Cleveland State alumni, so we love coming back."
"I created the Business Career & Internship Expo and we hosted the first event in Fall 2014," said Anne Nelson, senior assistant dean of the Monte Ahuja College of Business. "Our goals then were to support the classroom experience and career interests of our students; increase the number of internship and career opportunities available to our students, and to create a pipeline of business students for Northeast Ohio employers."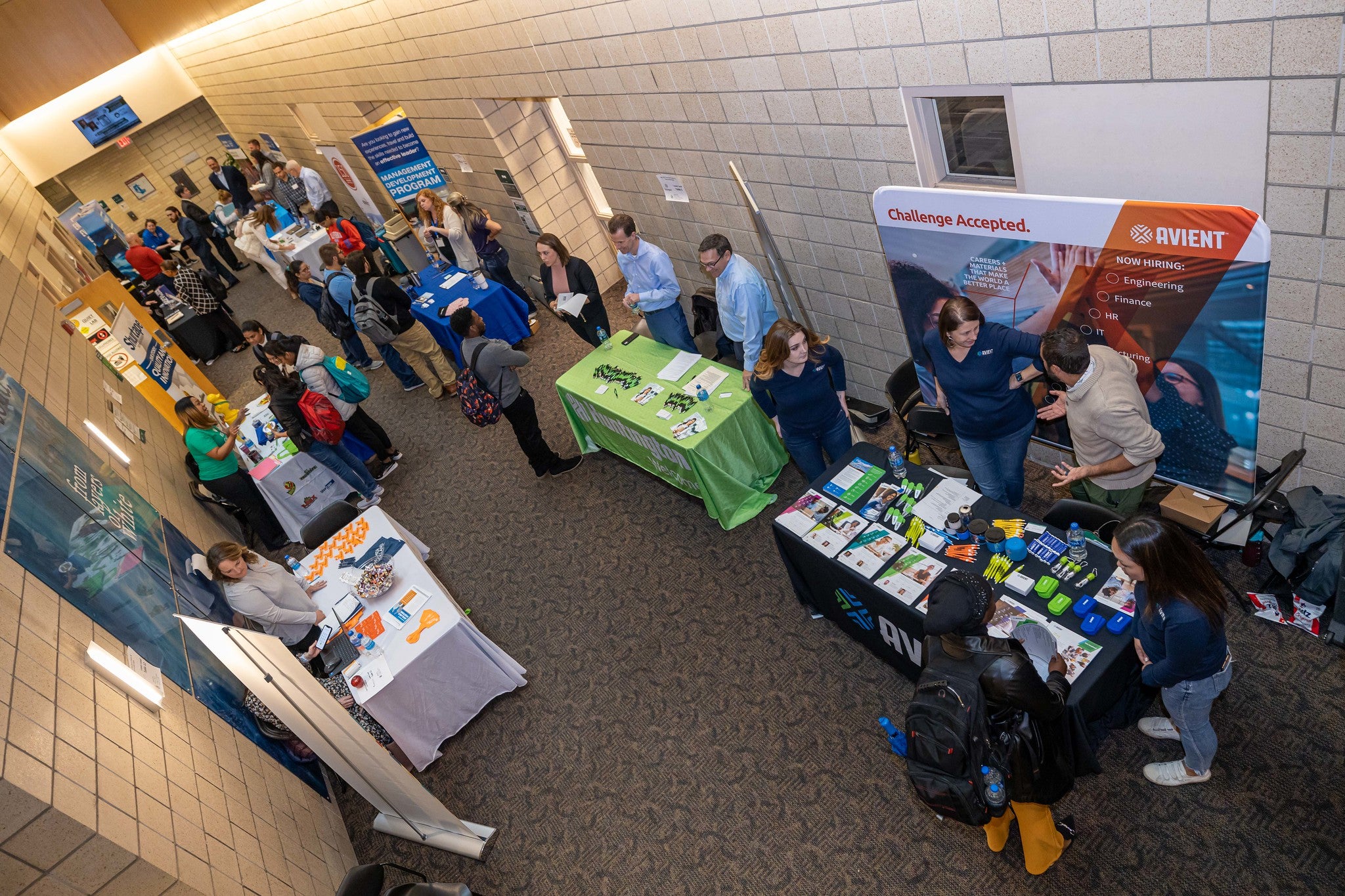 Noting that KeyBank has been "our loyal supporter and sponsor for the past 9 years," Nelson said she is especially proud of the Fall 2022 Expo.
"We hosted seven employers who used to be Cleveland State business students and attended previous Expo events as students themselves," said Nelson.
"Now, they are returning as business professionals to recruit for internships and career opportunities at their companies. It is rewarding to see our young alumni return to the Expo as employers."
To access an up-to-date listing of all the employers who attended the Business Career & Expo, visit the CareerFairPlus page for the event.