Posted on January 4, 2023 at 2:26 PM, updated January 4, 2023 at 2:33 PM Print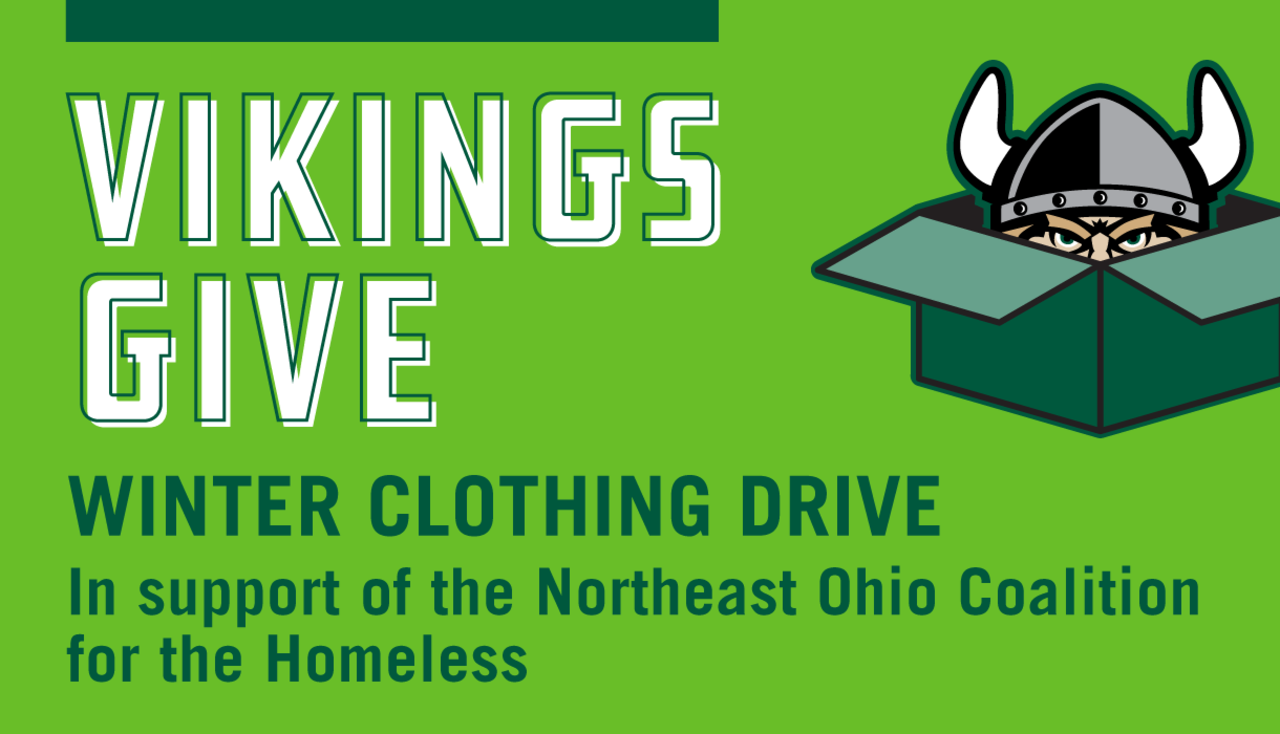 During the months of November and December, Cleveland State University partnered with the Northeast Ohio Coalition for the Homeless (NEOCH) for the "Vikings Give" Winter Clothing Drive. 
This campus-wide initiative collected new and gently used clothing items supported NEOCH's efforts for the homeless and unhoused community in Downtown Cleveland.
CSU is happy to announce that during that short window of time, nearly 1,000 clothing items were collected—ranging from coats, jackets and winter accessories like hats, gloves and scarves, to long-sleeve shirts, sweatshirts and sweaters—and just in-time for the subzero holiday weather. There were a number of children's boots and coats that were donated as well. 
We would like to thank CSU students, faculty, staff and administration for their generosity, as well as the NEOCH for their concerted efforts to help those in need. Collected items were distributed to various downtown locations, including the Bishop William M. Cosgrove Center on Superior Avenue just off-campus. 
The Cosgrove Center serves thousands of hot breakfasts and lunches every week, along with providing food pantry distributions, hot showers and support services to those in need in our community.