Posted on September 14, 2021 at 1:21 PM, updated September 14, 2021 at 3:48 PM Print
To make attaining a bachelor's degree more accessible for Northeast Ohio residents, Cuyahoga Community College (Tri-C®) and Cleveland State University announce a new collaboration: Future Vikings. The program brings the institutions' transfer partnerships together under one umbrella, helping students assess their options for pursuing a bachelor's degree at CSU after earning an associate degree at Tri-C.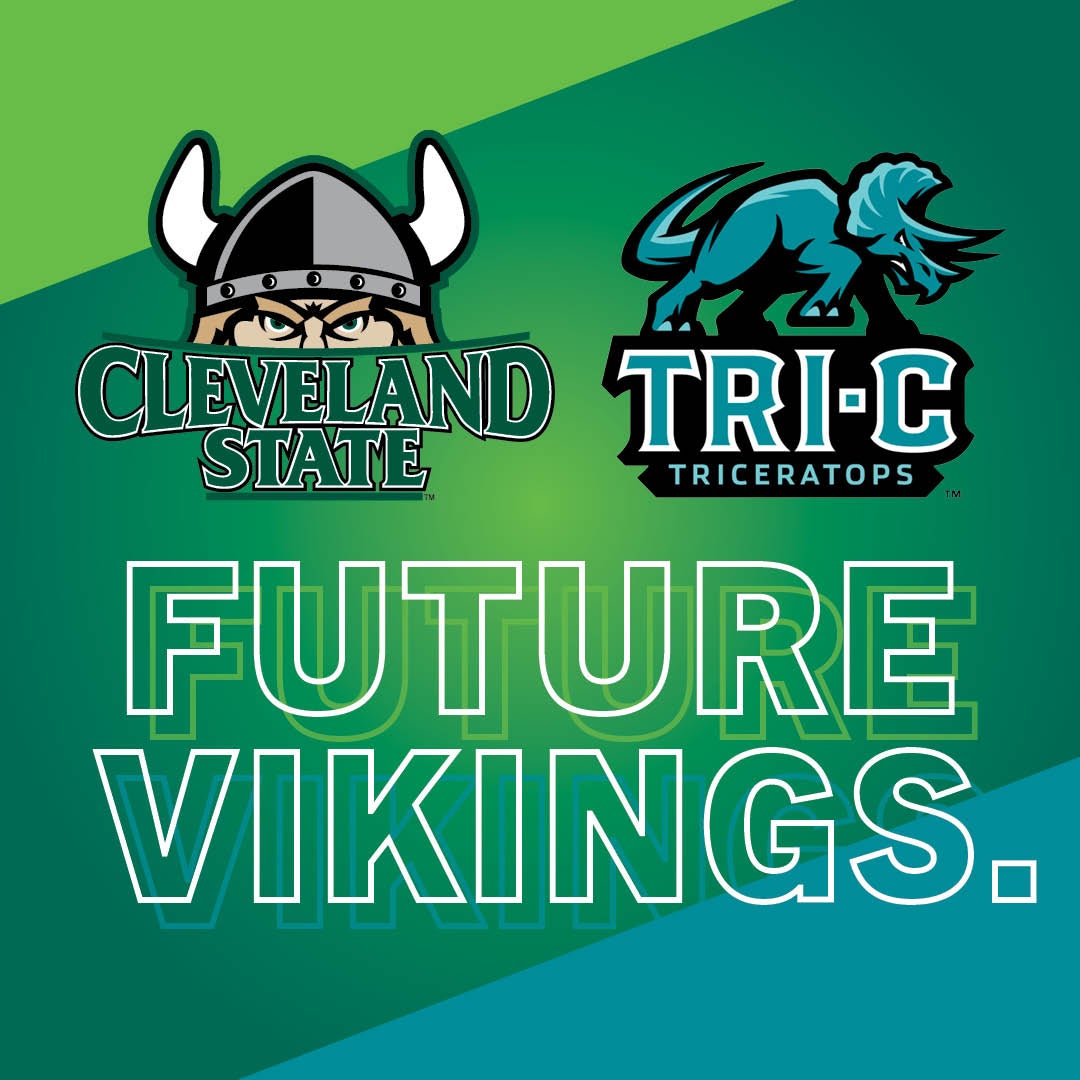 "CSU and Tri-C have a long history of working together to meet the needs of students," said Jonathan Wehner, CSU's vice president and dean of admissions. "Removing barriers and streamlining the transfer process helps make a college education more accessible and more affordable." 
Angela Johnson, Tri-C's vice president of access and completion, added that helping students get a degree is also essential for the region.
"There is a shortage of adults in Northeast Ohio with college degrees and the skills needed for current and future jobs," she said. "Increasing the number of college graduates is critical to the economic vitality of our region and the state."
The Future Vikings program leverages best practices in higher education to reduce the overall cost of obtaining a four-year degree. Through intentional academic and transfer planning, students maximize their Tri-C transfer credits and reduce their time to degree completion at CSU. Existing partnership programs contained within Future Vikings include Degree Link, CSU Dual Admission, Transfer Pathways, Tri-C/CSU RN-to-BSN Nursing Continuum and Mandel Scholars.
Future Vikings participants will benefit from:
Access to Tri-C and CSU Transfer Centers, transfer specialists, faculty counselors, academic advisors and

academic/student support services;

Early connections to CSU academic colleges and departments;

One-on-one advising at both institutions;

Pathways that ensure courses transfer and apply toward a CSU degree; and

Priority consideration for transfer scholarships among those who meet academic qualifications.
Both Tri-C and CSU are part of the Equity Transfer Initiative (ETI), a national partnership among community and four-year colleges that advances and aligns transfer pathways to increase transfer and completion for underrepresented student populations. With funding from the ECMC Foundation and Ascendium Education Group, the American Association of Community Colleges leads the ETI in partnership with American Association of State Colleges and Universities and the Association of Public and Land-grant Universities.
For more information, email futurevikings@tri-c.edu or transfercenter@csuohio.edu.