Posted on February 17, 2015 at 3:09 PM, updated February 18, 2015 at 10:57 AM Print
Discussion to explore drivers of neighborhood revitalization in Slavic Village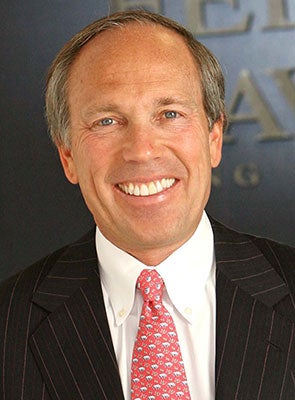 Cleveland State University's Maxine Goodman Levin College of Urban Affairs will host "Commitment. Connection. Community. A conversation with Marc A. Stefanski" on March 5 from 4 p.m. to 6 p.m. in the Roberta Steinbacher Atrium at the college's Miller-Glickman Hall, 1717 Euclid Avenue in Cleveland. The event is open to the public with free online registration available.
Stefanski is CEO of Slavic Village-based Third Federal Savings and Loan. The conversation will explore the integration of the company's role as an anchor institution that is a driving force behind neighborhood revitalization in a historic neighborhood of Cleveland.
Slavic Village received national attention as a community disproportionately affected by the foreclosure crisis associated with the Great Recession, but in recent years, a consortium of neighborhood organizations, along with companies like Third Federal, has begun to reverse the trend.
"Third Federal has long been one of the most admired companies in Northeast Ohio. Their efforts to revitalize Slavic Village showcase best practices for community development and corporate social responsibility," said Ned Hill, dean of the Levin College of Urban Affairs.
In conjunction with the Levin Forum, Third Federal will host a photographic display of its history and works in the Slavic Village neighborhood in the Thomas F. Campbell, Ph.D., Exhibition Gallery, in Miller-Glickman Hall. The collection will be open from March 4 to March 30 during regular building hours.
The Levin College Forum Program is a catalyst for thoughtful public debate, innovative thinking, new ideas, and timely action addressing critical issues that impact Northeast Ohio. Since its inception in 1998, the Forum has tackled a broad range of civic issues and is based on the premise that an informed and engaged citizenry is a valuable asset for the region's future growth and prosperity.