Posted on October 21, 2014 at 1:59 PM, updated October 21, 2014 at 2:01 PM Print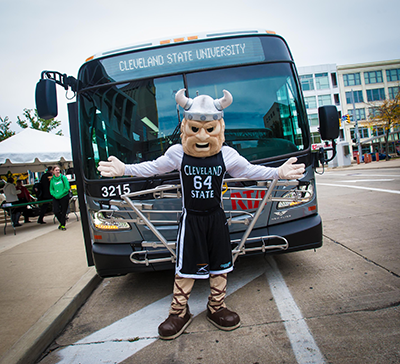 On October 9, CSU and the Greater Cleveland Regional Transit Authority announced the Cleveland State Line, a new bus-rapid transit line connecting CSU's downtown campus to Cleveland's west side and West Shore communities.
The line will follow a route along Clifton Boulevard, which has undergone streetscape enhancements, and features 19 new bus stations, designated transit lanes, and increased travel speeds. On the Cleveland State Line, riders will wait no more than 10 minutes for a bus at any stop.
"This new transportation option will provide a fast, comfortable, and convenient way to get to campus, while serving the larger transportation needs of West Shore commuters," said President Ronald Berkman.
To read more, visit the University's ENGAGED blog.