Posted on September 28, 2022 at 4:28 PM, updated October 3, 2022 at 3:29 PM Print
One Viking shares her dramatic journey and turnaround from drug addiction to impending graduation at CSU
Ask current and former students why attending college is one of the most stressful periods of transition in life and you're likely to get several different answers. 
Younger students often leave home for their studies, mindful of independent living. Nontraditional students must balance a return to study with work and family demands.
And then there's foreign exchange students, who must adapt to a whole new culture and language barriers—along with the emotional toll of being away from everything (and everyone) familiar to them.
For students who are in the active process of addiction recovery, the answer to that higher education journey question is: D) all of the above. September was National Recovery Month and from there we segue into #soberoctober all month long. We here at Cleveland State University understand recovery is indeed a whole new culture—one of sobriety.
For CSU student Rachel Gasper (pictured above with her daughter), that new culture will include walking at Commencement: she will graduate this spring with a bachelor's degree in health science, just shy of a full decade of temperance. 
Every Viking has a unique journey to Commencement. This is her story.
'A Stranger in a Strange Land'
"All the stressors related to college exist for someone in recovery," Gasper said. "You're trying to live independently from addiction, separating from what's been familiar for so long, and balancing work, family and school with abstinence—and that's really just the beginning of it."
Gasper added that adjusting to the new normal at first was "like living as a stranger in a strange land," but that with time, support and a mission to drive her, she has remained sober and is proud of it.
"For over nine years, I have attended a daily methadone clinic (Cleveland Treatment Center, or CTC) right in downtown Cleveland," said Gasper, who added with a smile, "I celebrated nine years clean from opiates on July 2."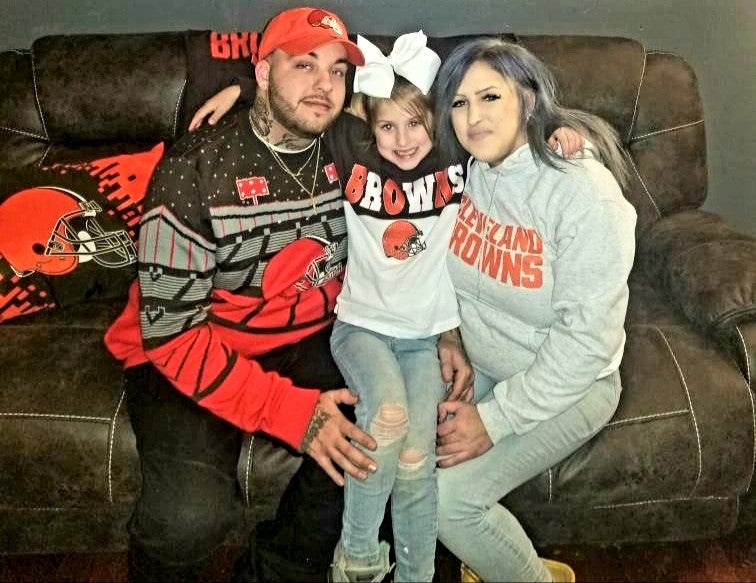 Gasper said she believes her story "pales in comparison" to many other students attending CSU "from other countries who are here without family, seeking an opportunity at a better life" through education.
"I also know that I might not have the most compelling story—or even the best grades," she added. "But what I do have is a unique college experience, one that I hope could inspire others to get clean and succeed on their own terms."
Gasper's story should be familiar to anyone who has experimented with substances, only to find themselves on the slippery slope to the throes of addiction.
"In high school, I got pretty into oxies [oxycontin]. Those were big at the time. It went from doing it here and there to it all essentially consuming my life," she said tearfully.
"I stole from family, from jobs, from friends—and then in 2011, there was regulation that kicked in where oxies just weren't as readily available anymore," she added. "And that's when, like many people, I became an IV drug user and switched to heroin and that lasted all the way until 2013."
A Pregnant Pause Becomes Permanent
Before Gasper found sobriety, two major life events came back-to-back.
First, she discovered she was pregnant. Then her boyfriend at the time gave her an ultimatum to stop using. As is often the case, neither of these big life events stopped her from using immediately.
When a routine check-up at the hospital revealed the pregnancy and her substance abuse, "that's when CPS (child protective services) got involved," said Gasper. Even then, she still couldn't stop using.
"This being my first child, I wasn't quite sure what I was feeling," recalled Gasper. "I knew things had to change and felt that I still had some time to make it happen."
The enormity of Gasper's situation didn't land for her until she delivered six weeks early—"on my couch, because I was too afraid to go back to the hospital," she said.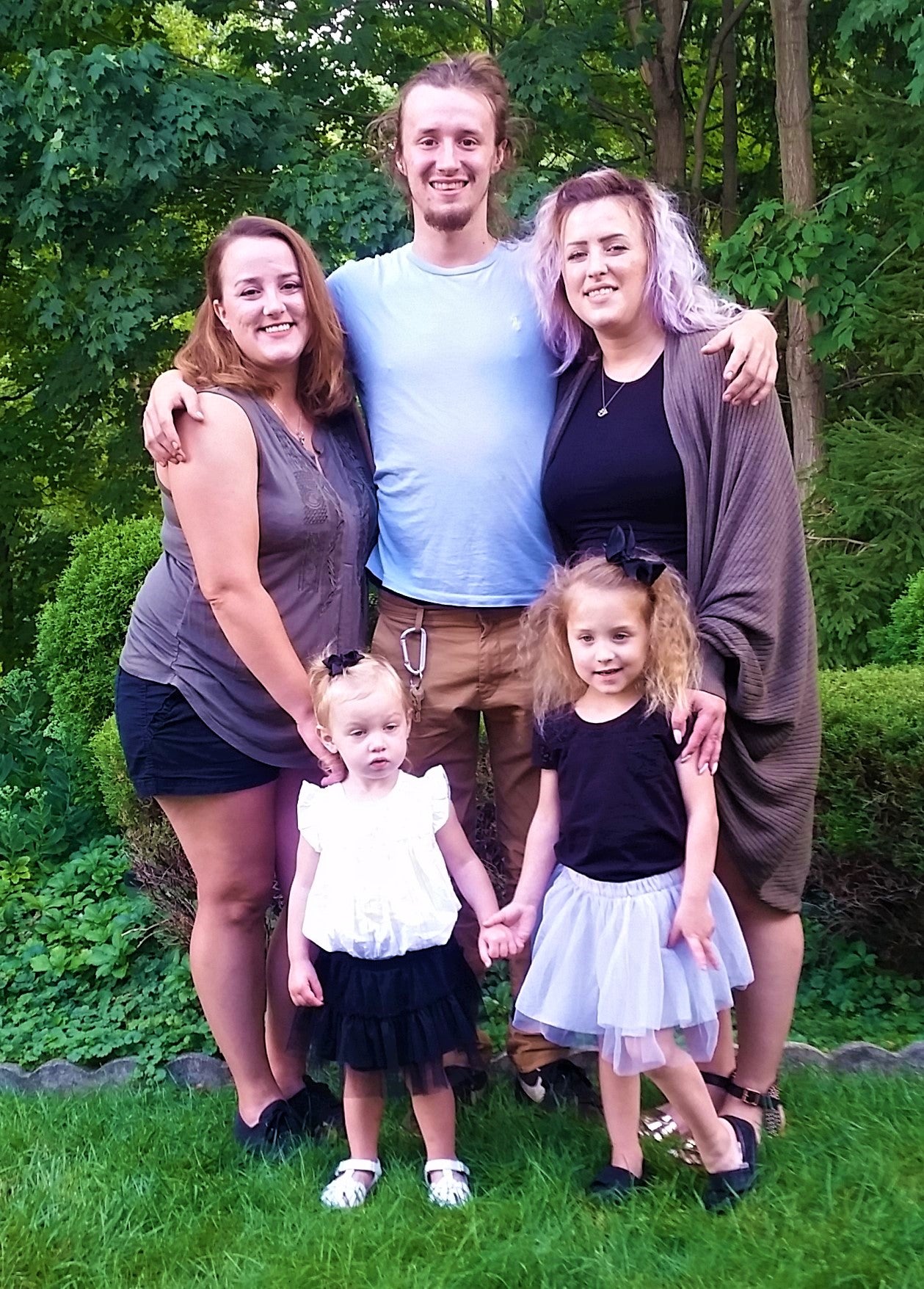 By that point, she had already been accepted into a methadone program to help step down from heroin. But even then, she admitted, she was "compensating" with heroin.
"I gave birth on June 30, 2013 and that was my first full day [without using] because we ended up in the hospital after the birth," she said. "They dosed me with methadone at Metro and I felt okay, made it through the day and was only a little uncomfortable. And then July 1, it was the same thing over again."
As a result of CPS being involved early in the pregnancy and the premature delivery of the baby, the trip to MetroHealth Medical Center resulted in Gasper and her daughter being separated. Her daughter would stay for treatment and observation; Gasper was treated and discharged after 48 hours clean.
She went home on July 2 and promptly used the last of the heroin she had on hand. "I immediately regretted it," Gasper recalled. "I'd been clean over 48 hours and was ashamed and mad at myself."
That's when things shifted: Gasper made a promise to herself, to her infant daughter and to her entire family, that sobriety would stick. She would be the mother and person she aspired to be.
Paying a Second Chance at Better Health Forward
Despite having a place of her own, Gasper would sleep at her father's house every night, get up with a morning routine and head straight for a methadone clinic for a dose—which would be incrementally reduced over a period of months.
"I needed to be held accountable and staying with my Dad helped a lot," Gasper said. "This was also at a time where everyone was dying [from overdoses]. And I kind of got scared, like, 'I don't want to go backwards.' So, I started counting. I had made it seven, eight, nine days and then it was weeks. That turned into months.
"And then it was like, 'You know, if I go back to using now, I could be one of those sober folks who relapses, and they die because of the utter shock to their system and the body just can't handle it.' I didn't want to be that. And I wanted my baby around."
While Gasper said she knew she had her work cut out for her with such a wishlist. Cravings remained for a while; fear halted most of her internal dialogue about (and desire for) using. Addictive personalities can channel addiction in healthier ways, said Gasper.
"For me, I channeled it into my health, bettering myself, completing my education and helping others."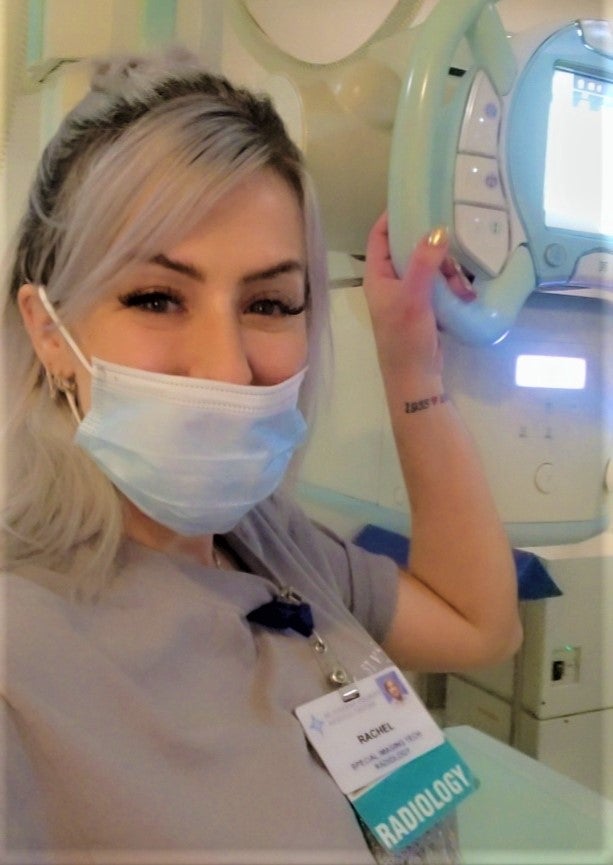 Today, Gasper works a stone's throw from the CSU campus at St. Vincent Charity Medical Center, Cleveland's first and only downtown hospital, as a CAT scan/X-Ray tech. She works weekends and third shift, which frees up her daytime hours for school and study at CSU.
While her educational journey has had some detours along the way, stints at Cuyahoga Community College and Lakeland Community College becoming a radiologic technologist left her with credits that helped her put the finishing touches on a bachelor's degree here.
"I thought sobriety was impossible, not even an option, yet alone earning a bachelor's degree," she said. "Now I'll have both and more and the chance to build upon my career in the process."
After a journey like Gasper has had, you'd be right to expect her to have some parting thoughts.
"I have been late to class," she said. "Not from oversleeping, but from waiting in hour-long lines to get dosed at my clinic. I have missed classes, not from being sick with a cold, flu or COVID, but from body and stomach pains that come from withdrawal and weaning down off methadone.
"But I will tell you if you're reading this as a student or employee in any level of addiction, recovery happens," Gasper added. "There's great support in Cleveland—including Comprehensive Treatment Centers of Cleveland—resources for recovery and life outside of using."
National Recovery Month & Sober October
September is National Recovery Month in the United States. First declared in 1989, this national observance promotes and supports evidence-based treatment and recovery practices, increases public awareness surrounding mental health and addiction recovery and celebrates individuals during their long-term recoveries. This is followed annually by Sober October, which challenges "those who partake" to a 31-day abstinence regimen, in the hopes it will help reframe their relationship with their substance(s) of choice.
In the face of a growing crisis of substance misuse and overdose deaths, recovery is possible and the many members of the proud recovery community (like Gasper) owe much to the dedication of service providers and communities who make it possible.
"It doesn't always feel like it when you're in the early stages of recovery or in the throes of active addiction, but I promise you that having that support system saved my life," Gasper said.
"It gets so much better when you don't have to worry about how you're gonna scrounge money, or start your day feeling sick—and when you stop making excuses for not wanting to get sober," she said.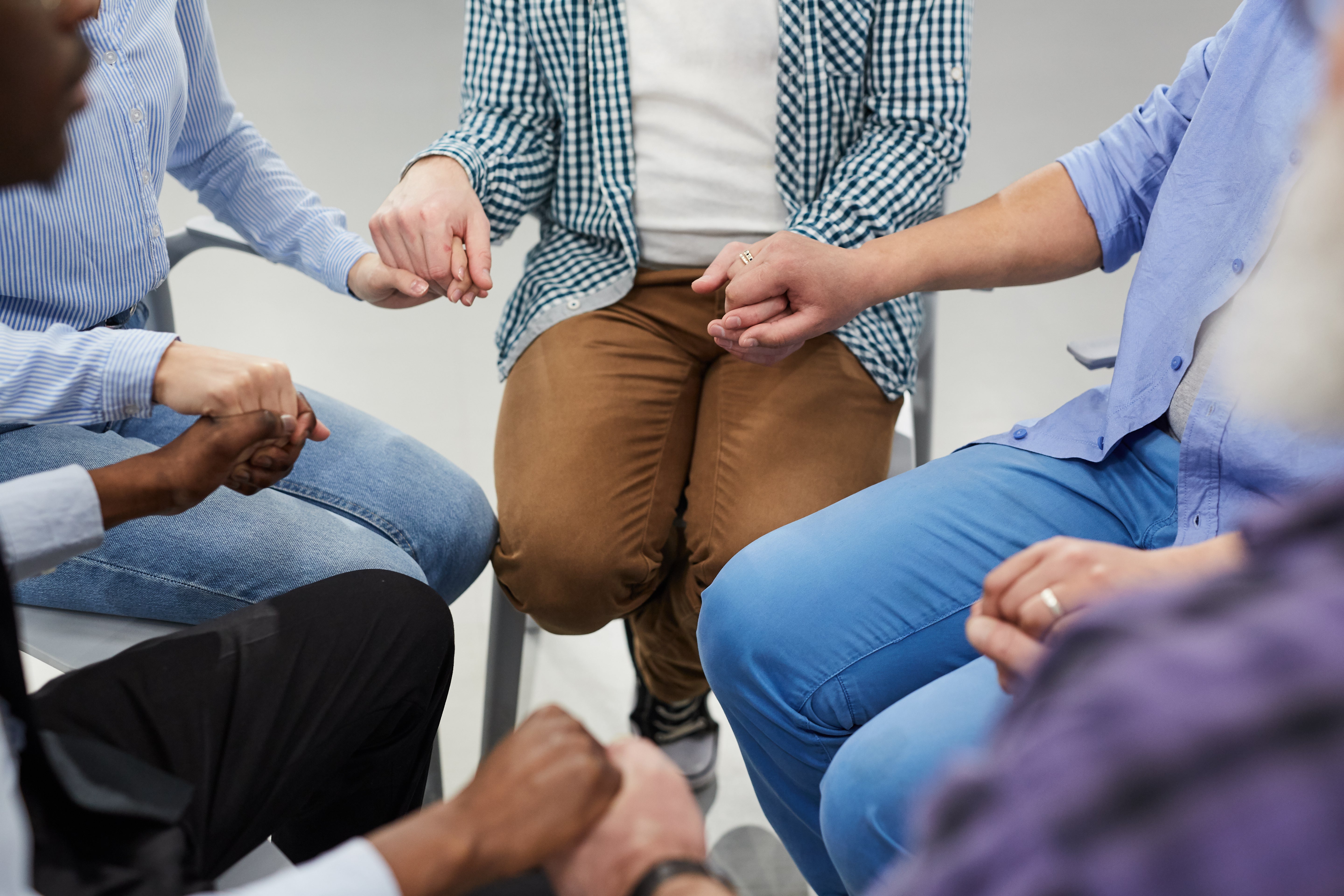 "To those people who have not yet started down the path, I would definitely say [sobriety] can be done, no matter how helpless you feel now," Gasper said. "If active addiction is interfering with your studies or your employment, you just need to know where to look for help and commit to it."
Gasper said that ideally, she would like to start scholarship for patients at the methadone clinic here in Cleveland if she has the financial means to do so someday.
She added that if her experience "helps even one person, I will feel fulfilled.," and stressed that it's important for those in recovery to understand that anything is possible at any age.  
"National Recovery Month is when many people return to campuses across the country," she finalized. "I want to give hope and change the minds of anyone who has resigned themselves to the idea that addiction is inescapable, and they will be bound to it for the rest of their lives."
Get Involved: Recovery Ally Training
Recovery Ally Training empowers student, staff and faculty to support fellow community members who are in recovery or seeking recovery or struggling with substance use.
Training helps to provide information and skills to have difficult or supportive conversations about substance use disorder, recovery and related resources for help. Recovery Ally Training happens Thursday, September 29 from 11:30 a.m. – 1 p.m. at Berkman Hall 328.
Join in fellowship and support the CSU Recovery Community. Allies, friends and people in recovery are all welcome! Help carry National Recovery Month energy forward all year long. Register here.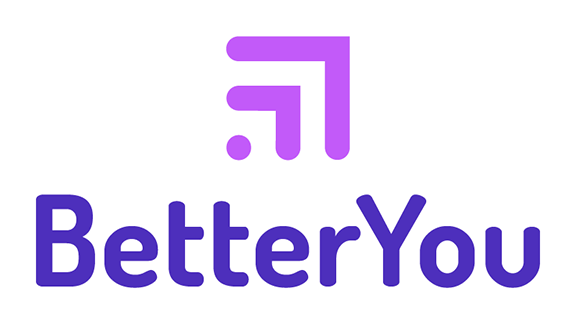 Getting Better with BetterYou
With Student Wellness squarely in view, CSU has also partnered with BetterYou – the healthy habits companion that helps support your goals across all areas of wellness. BetterYou is a mobile wellness app that helps people spend their time on the things that matter most.
You set goals that are important to you in the areas of physical, social, educational, and mental wellness, and BetterYou runs in the background to log your progress, providing gentle nudges and rewards along the way that positively influence behaviors. BetterYou can be a key component on the road to wellness. BetterYou is free to use but only available to the first 1000 students who sign up. Earn your first reward after completing onboarding in the app and get a $5 gift card to a retailer of your choice! Register by visiting https://register.betteryou.ai and sign up with your CSU email. TTY services are available: (711) 1-651-315-9602.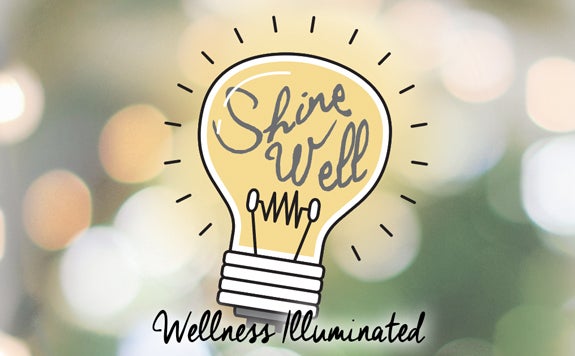 Shine Well
The pursuit of health, personal growth, beneficial relationships, and optimized quality of life relies on living a balanced life. To support this goal and find balance and happiness, it's essential to care for your mind, body and spirit, as well as the world with which you surround yourself.
The CSU Shine Well initiative focuses on total wellness addresses and supports all your health and well-being needs, reduces health risks, and ultimately improves all aspects of your life. Click through each dimension of wellness, find programs, services, and resources you to help reach your wellness goals by visiting the CSU Shine Well site.