Posted on November 3, 2021 at 2:41 PM, updated November 4, 2021 at 4:26 PM Print
CSU Radio Station Caps 45-Year History with Ambitious "Double Down" Radiothon November 7-14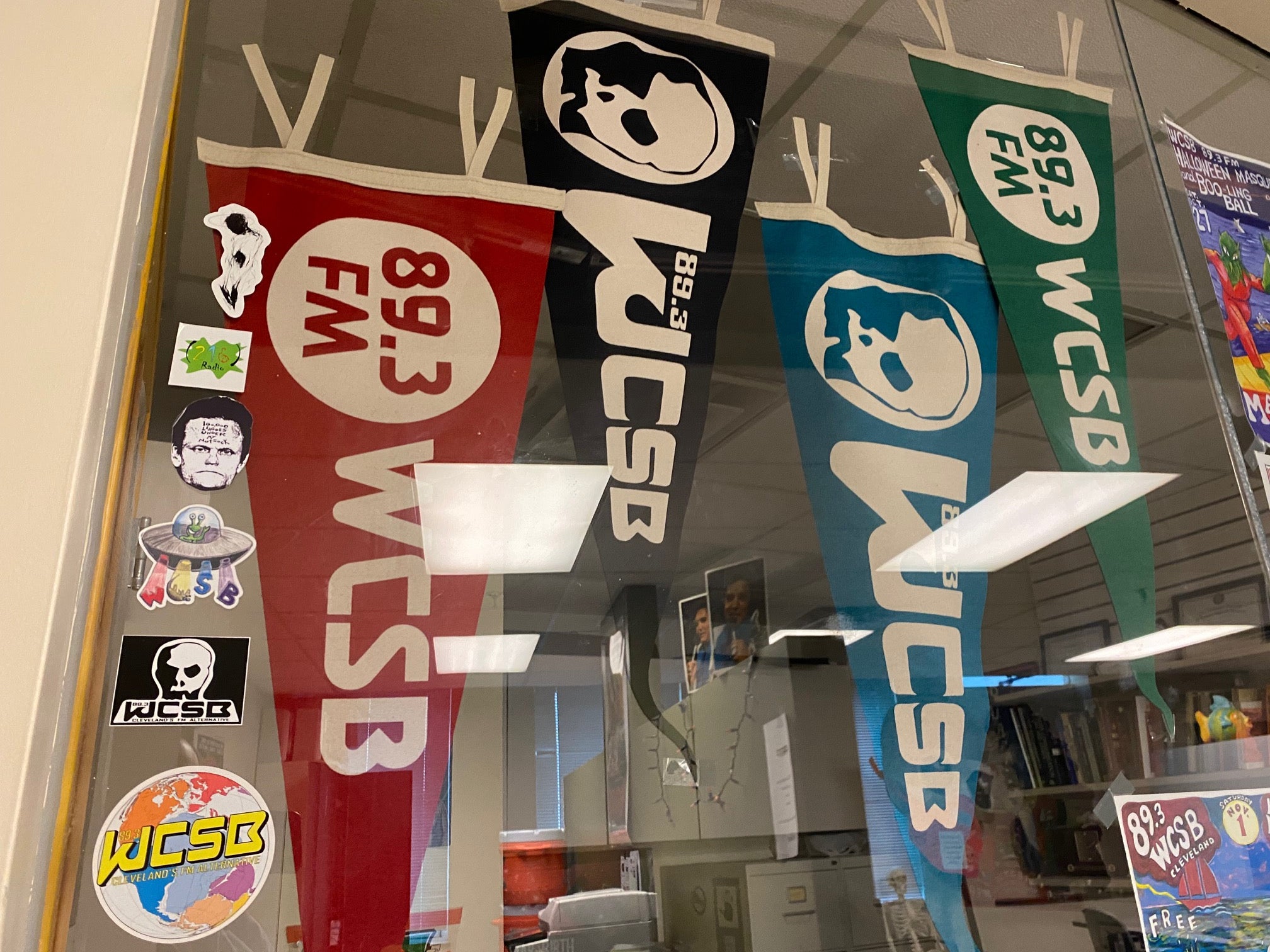 The old saying "necessity is the mother of invention" has never been truer than during the pandemic. During these unprecedented times, normal became an afterthought and a great pivot of innovation was required in millions of dizzying directions, including right here at Cleveland State University.
In the case of CSU's student-run, not-for-profit radio station WCSB-FM 89.3, even the signature blend of unusual and abnormal that the station's 45-year history was built on was a challenge to maintain.
WCSB made headlines on Pitchfork.com last year with then-general manager Connor Simpson's triaging message held up as a standard for how college radio might adapt: online platforming and automation.
To that end, the station would continue broadcasting new and archival content on 89.3 FM and streaming on wcsb.org through the lockdown, with staff all creating content remotely. Resulting digital files were then assembled into a central hub to be stitched together and aired.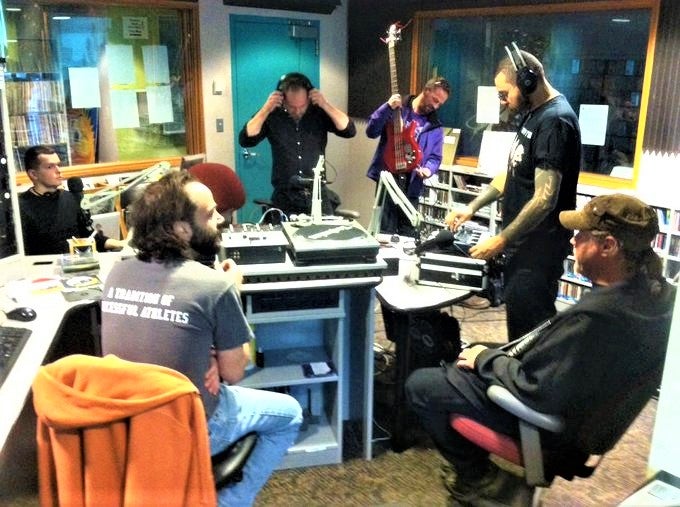 Sounds simple enough, yet the ensuing 18 months were anything but. Talk about Engaged Learning!
Aside from remote programming, WCSB would install a new antenna for signal quality, suffer staffing and scheduling challenges, and experience significant equipment damage and other maladies.
Yet the station endured, even as others across the country were signing off.
The station's pivot was so successful in fact, that the 2021 Cleveland Scene readers' poll named WCSB "Best College Radio Station in Cleveland" and in the top-five of city radio stations overall. But as anyone creative will tell you, awards don't pay the bills.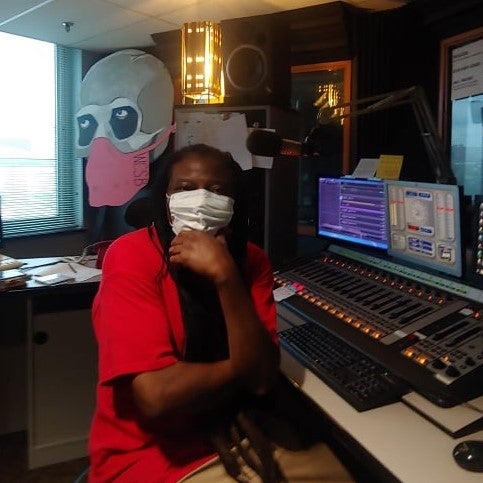 "Doubling Down" on Fundraising
WCSB staff had not only ceased in-person broadcasting but had to forgo all in-person events as well – including its famed Radiothon pledge drive. With investments made to keep the station aloft and a return to in-person broadcasting, all eyes at the station turned to another prize: financial wellness.
This year's Radiothon drive happens November 7-14 and is dubbed Double Down for WCSB, with a two-year fundraising purview. While "any contribution is appreciated," staff hopes previous donors will double their normal contributions if possible, and that other listeners will become first-time donors.
"Since our first broadcast in 1976, WCSB has been a student-directed, community driven radio station with a mission to provide alternative radio programming," said Helen Schneider, chair of WCSB's Radiothon, CSU alum and producer of "The Sustainable Love Corporation" program on Friday nights.
"Lockdown had staff working remotely from March 16, 2020 to June 6, 2021. We managed to stay on-air despite that thanks to our volunteer automation team, programmers and community members," added Schneider. "We felt like we couldn't ask [listeners for money] with a pandemic raging."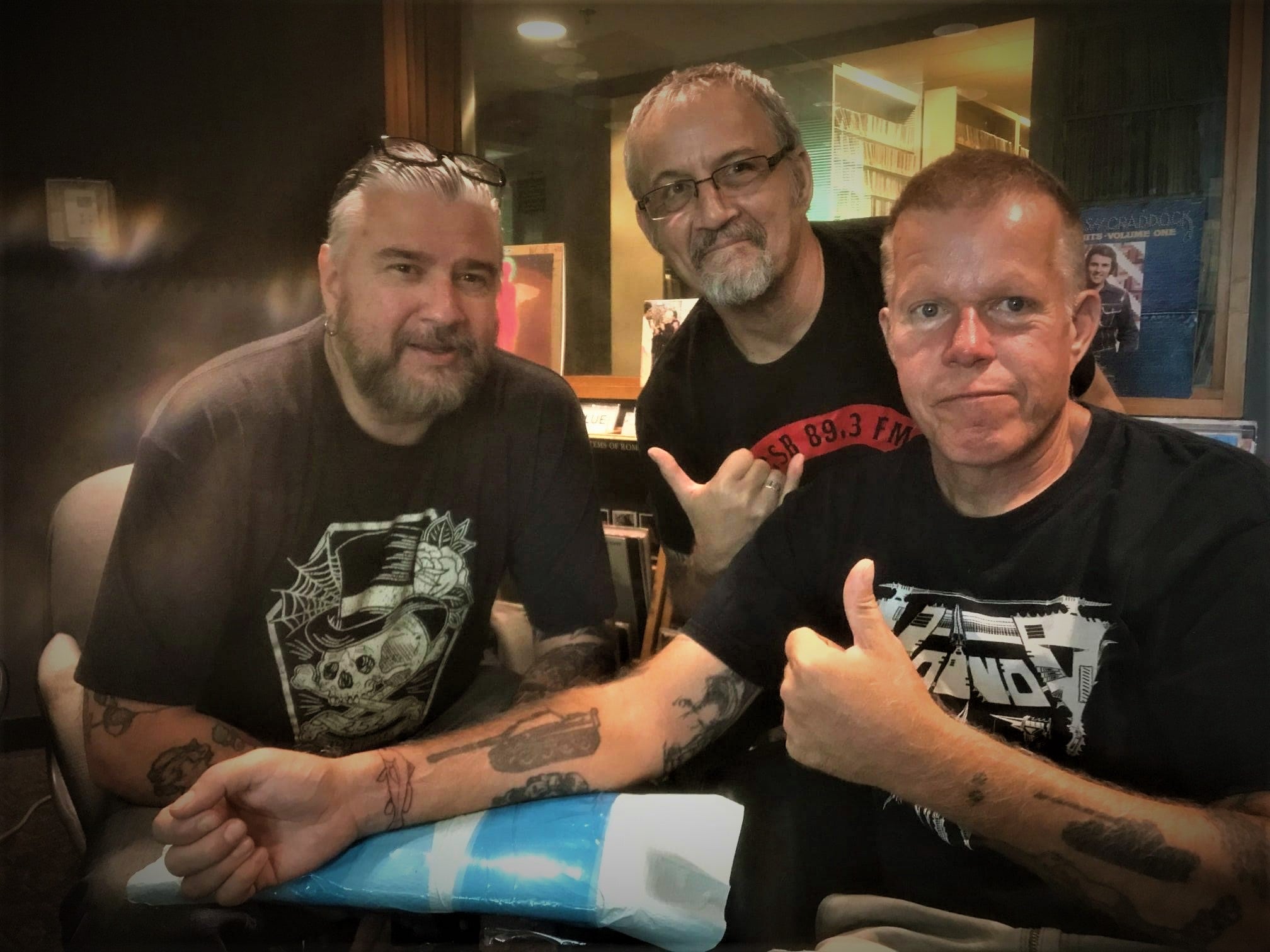 Making Up for Lost Time (and Money)
In a typical year, WCSB generates about $50,000 in donations with Radiothon. This year the staff is aiming for a $100,000 target.
"Because last year was anything but typical, we decided to ramp up our fundraising, so we can continue to deliver diverse programming to our amazing multicultural, intergenerational audience."
"It's not unreasonable to think we will get there," said Tom Orange, WCSB's jazz director and host of "The Brewing Luminous" Wednesday mornings. "People know we're here and we had a very good year."
Orange realized how much listeners value and "came to rely on" WCSB during lockdown and said that some station members had the worry that listeners might "tune out the station" by playing a bunch of old shows. Orange himself did not share those sentiments.
"I never had this worry myself, and I always disagreed with that," said Orange. "In fact, quite the opposite: I enjoyed the old shows."
Providing new (and new-again) programming kept the station's fans satiated, Orange said.
"We had a very difficult year and struggled just like most of our listeners did," added Orange. "Our volunteer members are like a big family, and we struggled with core issues of our identity and purpose, but [we] came out stronger and better for it."
Array of Programming Attracts Students and the Public Alike
"If you're a 'left-end dial searcher,' between John Carroll, Case, Baldwin-Wallace and us, Cleveland is a great college radio city," said Orange. "It's simply not this way in other cities. That Cleveland supports our existence is a source of pride for CSU and for all of us, especially after these last 18 months."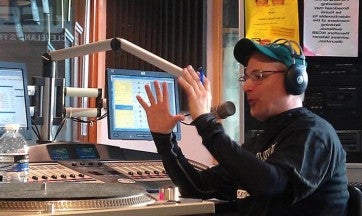 "We're a bit 'subversive' or 'edgy' with content sometimes," added Schneider. "We are not mainstream. But we're free to [be] because CSU is always supportive and supports us, too, which is incredibly important."
Radiothon funds will shore up WCSB's budget, allowing for damaged equipment replacement, data storage, full licenses for automation software and AudioVAULT upgrades. It will also cover WCSB community events, music, technology and station website enhancement.  Radiothon funds also keep programs like "The Ray Carr Show," renowned Cleveland artist Derek Hess' "Overrated," "Bill Kennedy's One World Order" and the dozens of other programs on-air.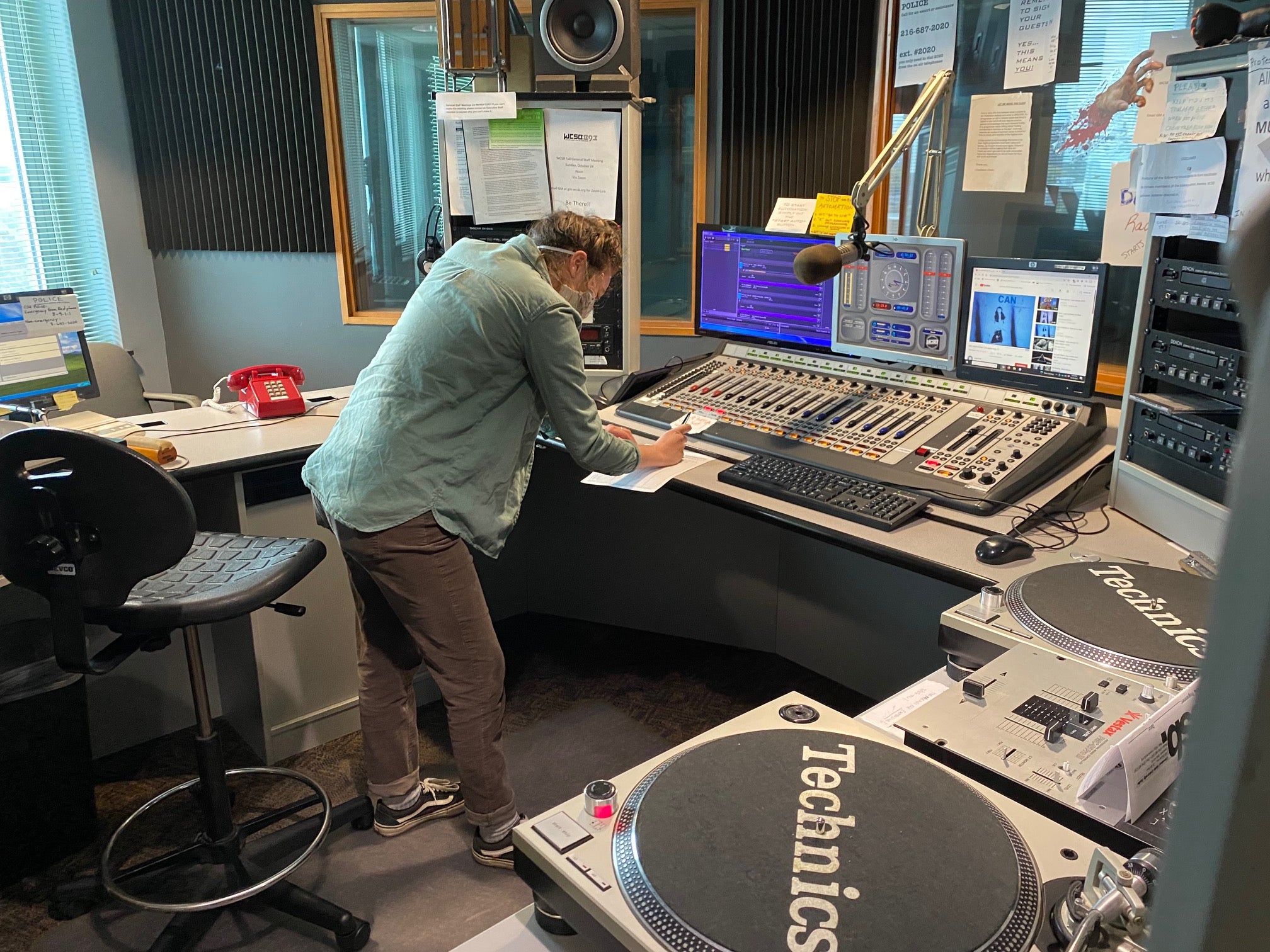 In fact, fan favorites like Jim Wilson's "High in the 60s" Thursday rock show, Chris Kofron's "Skid Row" Wednesday blues program, Charleston Okafor's "African Abstract" Sunday reggae show and "The Taoist Hours of Fun" – a world music program by Sam Paskert, a Spring 2020 valedictorian and former program director run under the nom de scène Radio Nomad – might not be possible without listener support. In the end, community engagement is what kept (and keeps) WCSB's airwaves alive.
A 'Quantum Leap' in Adaptation and Partnerships
No strangers to partnering with the audience, Schneider said the pandemic forced the station to look for new and creative ways to collaborate with fellow campus departments and partners as well.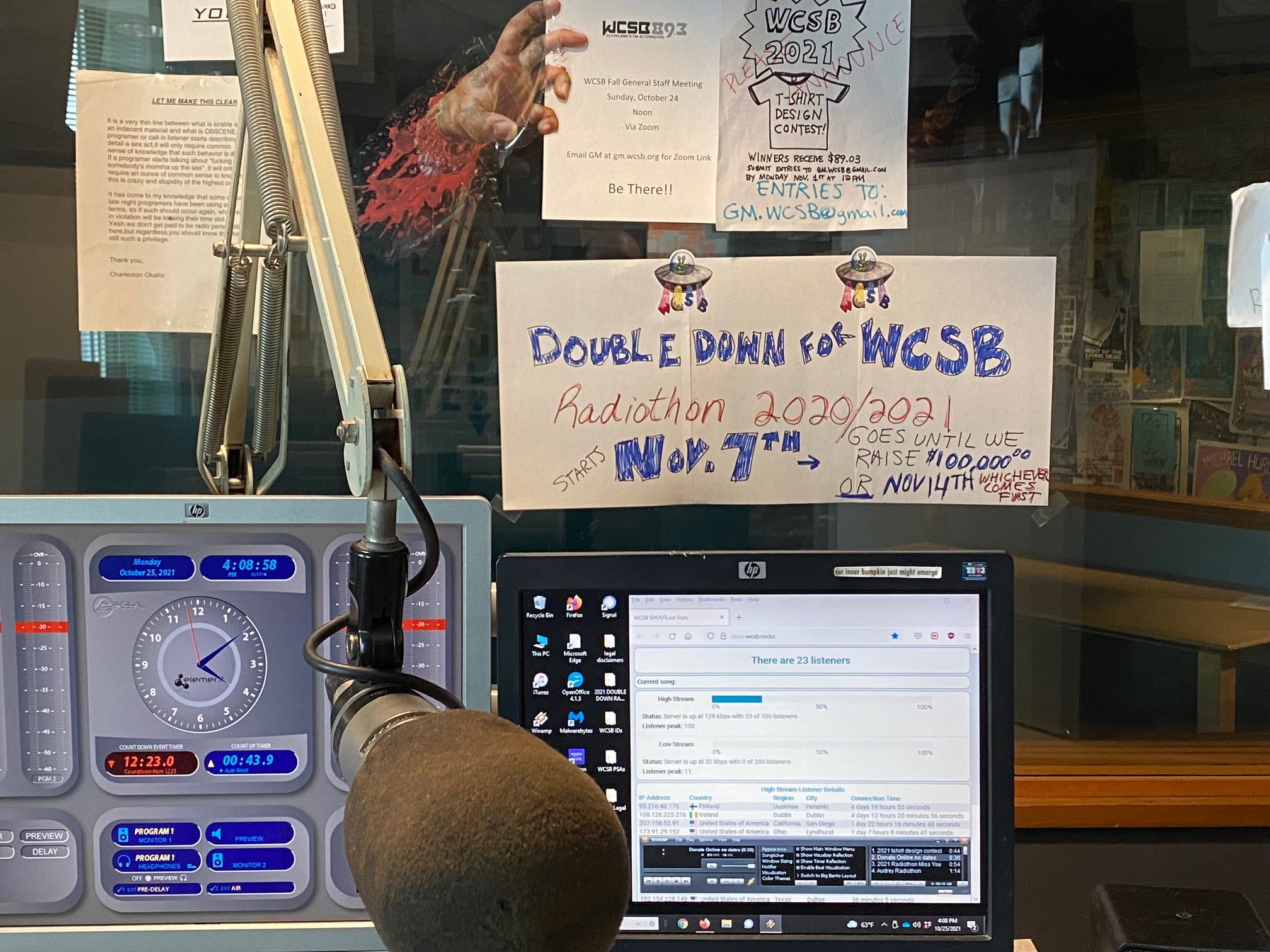 Changing things up was "a wonderful development, and in some ways incredibly necessary, given that day-to-day radio broadcasting had turned into a bit of a 24/7 crisis operation for a while," said Schneider.
"The good news is, we're not an organizational anachronism anymore."
She said that when the pandemic impacted WCSB's annual Masquerade Ball, it partnered with the CSU School of Film and Media Arts to produce a visual show that was also broadcast over the radio. WCSB is also partnering with the School of Music for "First Thursdays" live music broadcasts featuring a wide range of student and faculty musicians.
In addition, the station engaged University Advancement to multichannel Radiothon fundraising efforts on CSU's ScaleFunder site, which operates like GoFundMe and other crowdfunding platforms. Interested donors can fund the station there, along with other select campus-minded options.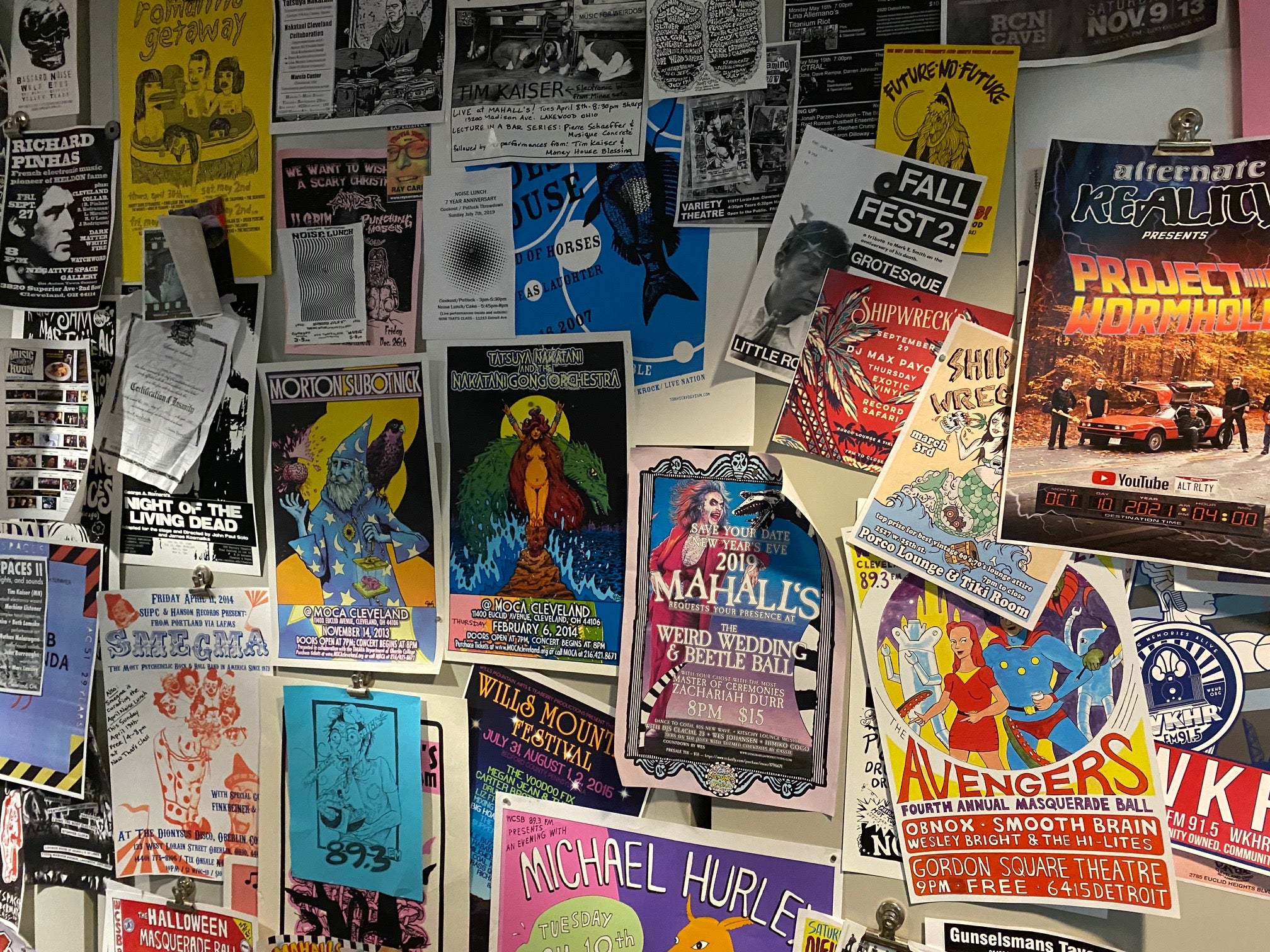 Supporters can also pledge to WCSB through a secure credit card donations page, send a check payable to WCSB/CSU Foundation, PO Box 931848, Cleveland, OH 44101-8656, or they can call (216) 687-6900 during Radiothon and leave a pledge message. With the traditional phone bank options restricted due to the pandemic, donors will be called back by WCSB staffers to secure the donation.
One Step Beyond
Looking to 2022 and beyond, Schneider and Orange see many other "Venn diagram opportunities" for knowledge sharing and best practices across CSU to create campus and community involvement.
Having the ability to pay for more opportunities is a goal, said Schneider. Greater "symbiosis" is another.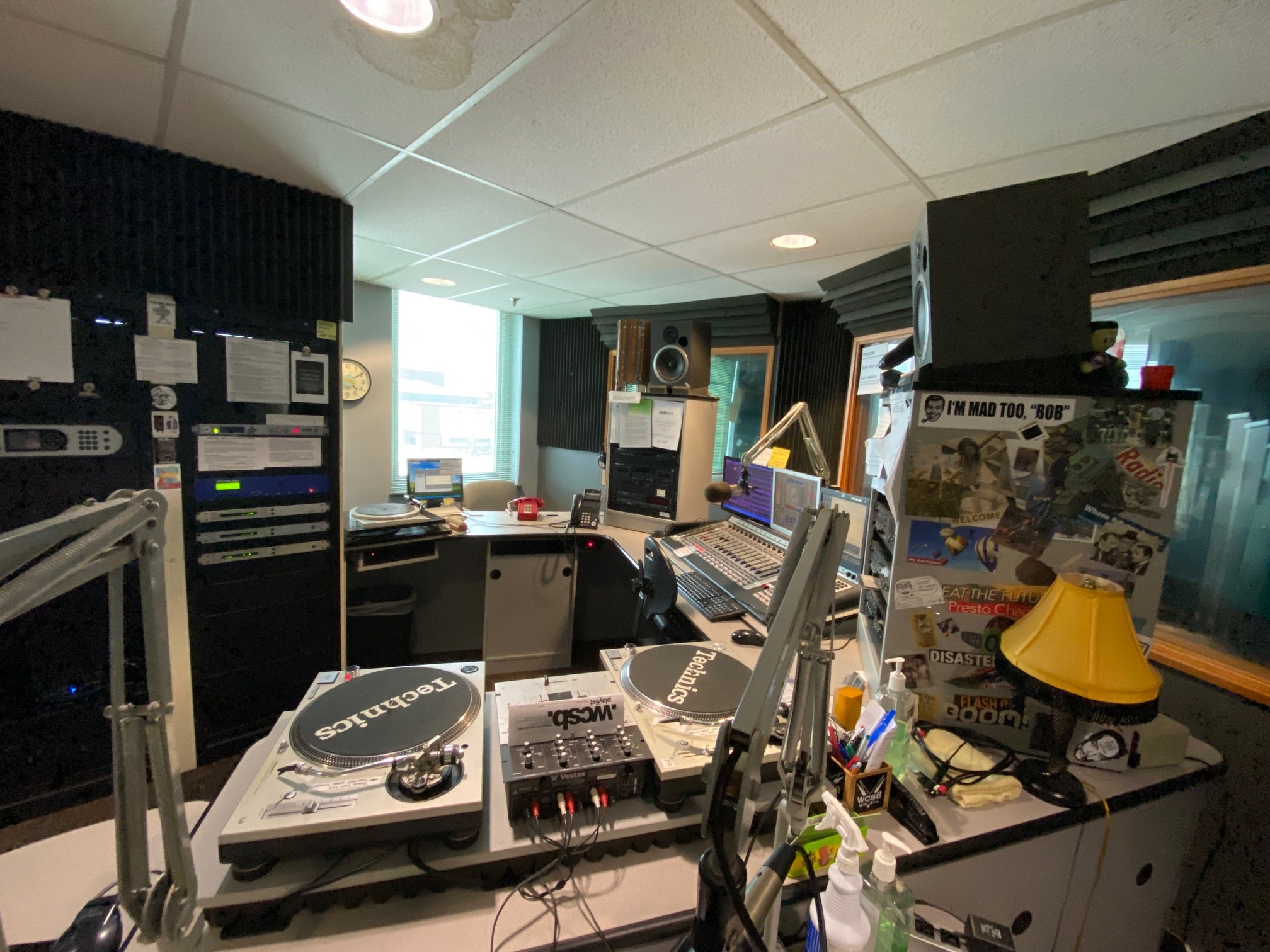 "Students shouldn't have to choose between books, tuition, eating and donating their time," she added, suggesting that a partnership with a team like Career Development and Exploration "could be another quantum leap in adaptation that could provide great organizational progress" as well.
"We do a lot more than just provide programming," Schneider said. "There are a lot of moving parts to keeping a media entity going. We can provide many kinds of hands-on learning experiences here."
"You know, people in the media business sometimes call radio a 'dying medium'," finalized Orange. "But when you get right down to it, radio still has potential to surprise and innovate. It surely has for us."
Visit wcsb.org for a complete station program guide, information on the Radiothon and more.