Posted on July 7, 2023 at 1:50 PM, updated July 10, 2023 at 1:47 PM Print
Wide World of Sports Comes to Life at CSU: Annual Sport Management Institute gives students a unique, one-of-a-kind view
Often, high school students have dreams and aspirations of pursuing a career in professional sports. Thanks to a special summer camp at CSU, students got a closer look at just that.
The fourth annual Sport Management Institute took center stage on CSU's campus from June 19-23, hosted by Cleveland State University Sport and Entertainment Management faculty. The event was attended by 23 students from local high schools who participated in a variety of activities on campus.
According to the Marketing Communications Manager at the Monte Ahuja College of Business, Heather Schlosser, the goal is for the students to understand better the sports and entertainment industries and all the career paths they could take.
"[It could be] in the front office, the arena operations team, supporting the team through player services, working with data analytics, and more," she said.
"In addition to the site visits, students had guest speakers on our campus, so they had a first-hand opportunity to ask questions about the speakers' jobs, how they progressed into their current positions, and more."
The week-long summer camp provides high school students with an awareness of the wide variety of sports and entertainment industry careers, how those careers relate to the subjects that the students may enjoy in school now and inform them of the pathways necessary to pursue those careers.
The Rotary Club of Cleveland and Armada Risk Partners donated scholarships for high school students to attend the week-long camp.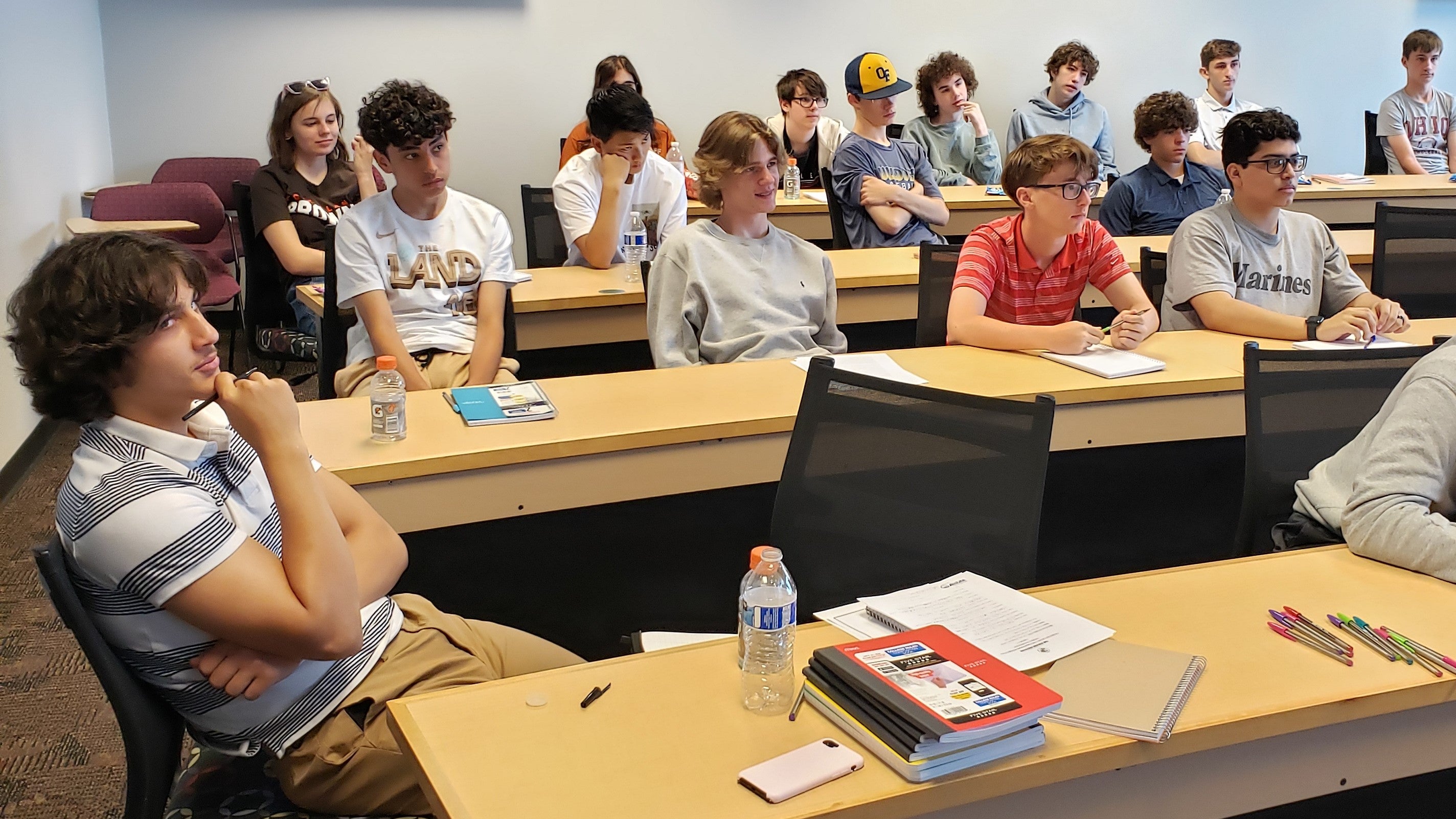 "As Cleveland State University continues to deliver quality educational and practical experiences in Sport and Entertainment Management, our annual Sport Management Institute complements our academic program," said Ron Willner, the program's creator, and adjunct faculty.

He continued: "The Institute provides an opportunity for high school students to experience hands-on opportunities with local and national figures from all levels of the sport and entertainment industry," added Jim Kahler, program director for the Sport and Entertainment Management program.
This year, the Sport Management Institute high school students were able to engage with leadership teams and professionals working in the industry from the Cleveland Cavaliers, Cleveland Guardians, the Greater Cleveland Sports Commission, Cleveland State Department of Athletics, and the vice president of Ticket Sales for the Minnesota Timberwolves.
The students also had the opportunity to tour the Cleveland Foundry, Progressive Field, Rocket Mortgage Fieldhouse, and Cleveland State's Wolstein Center and had their "home base" on the third floor of the Monte Ahuja College of Business. The institute was a win-win; for students who enjoyed a wonderful week and CSU, who had the opportunity to show off all that is great about the campus.
"Cleveland State is ideally positioned (physically and academically with our updated curriculum) to be the partner of choice for local sports entities, Playhouse Square, the Cleveland Orchestra, the University Circle museums, and other entertainment groups," said Schlosser.
"We provide a pipeline for employers to qualified, eager students genuinely interested in a career in the sport or entertainment industries. In addition, we can fill education gaps that they might see in their employees through graduate or continuing education."