Posted on December 9, 2014 at 5:43 PM, updated December 10, 2014 at 9:58 AM Print
They look a little like the grooves of a vinyl record – but they're actually star trails.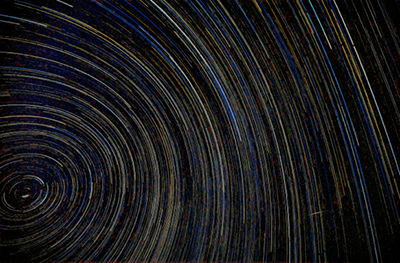 Andy Resnick, Ph.D., assistant professor of physics at Cleveland State University, captured this captivating view of the heavens by pointing his camera skyward and keeping the shutter open for six hours.
Read Dr. Resnick's description of the photo on CSU's ENGAGED blog.