Posted on May 22, 2018 at 10:20 AM, updated May 22, 2018 at 10:20 AM Print
Prominent alumni return to school to "pay it forward"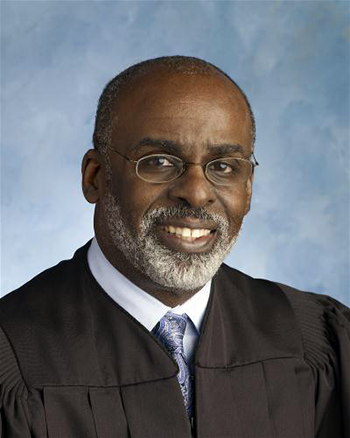 Cleveland State University's Cleveland-Marshall College of Law has appointed Judge Ronald Adrine '73 and Professor Emerita Susan Becker '83 as the latest Leaders-in-Residence at the law school. Judge Adrine will serve as a Jurist-in-Residence and Professor Emerita Becker as a Public Interest Leader-In Residence.
"We are fortunate to welcome back two distinguished alumni who have vast knowledge and expertise to offer our students and faculty," said Lee Fisher, dean of C|M|LAW. "Both are deeply invested in our school and serve as models for what can be achieved with a legal education."
Judge Adrine recently retired as Administrative and Presiding Judge of the Cleveland Municipal Court, a position he held since 2009. He first took a seat on the Court in 1981 and was reelected five times. Judge Adrine is the co-author of Ohio Domestic Violence Law and is a nationally-recognized expert on domestic violence issues. He is a past recipient of the Cleveland-Marshall Law Alumni Association Alumni of the Year Award and the Cleveland State University Distinguished Alumni Award for Civic Achievement. In 2017, was inducted as an inaugural member of the C|M|LAW Hall of Fame, along with his father, Russell, a 1954 C|M|LAW graduate.
"I see service as C|M|LAW's first Jurist-in-Residence as an opportunity to pay it forward," said Judge Adrine. "I owe so much of my success to this institution. Hopefully, I'll be able to share that success with others seeking a legal career in public service. It is my intention and hope that my service in this role will advance the fortunes and the reputation of the school that made it all possible for me."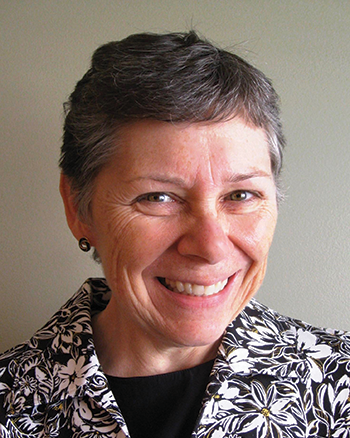 Becker has been a part of C|M|LAW for nearly four decades, first as a law student and then an adjunct instructor, law professor, associate dean, and currently as professor emerita. She served for 24 years as a full-time faculty member at C|M|LAW before retiring in June 2014.
Throughout her academic career, Becker maintained a pro bono practice, providing legal counsel primarily regarding attorney ethics and professionalism, and forms of discrimination that lesbian, gay, bisexual and transgender (LGBT) individuals commonly experience.  Becker currently works in a volunteer capacity as a board member and as general counsel for the ACLU of Ohio. She was awarded the Cleveland State University Distinguished Faculty Teaching Award in 2010 and will be inducted as a 2018 member of the C|M|LAW Hall of Fame on October 26.
"In many ways this appointment feels like a homecoming, as well as an exclamation point on an amazing legal career," said Becker. "I am honored to be appointed to this position, and am very excited about joining forces with our amazing students, Dean Fisher, the adjunct and full-time faculty and staff to continue advancing C|M|LAW's core mission to 'Learn Law. Live Justice.'."
The school's Leader-in-Residence program, founded in 2017, is designed to closely connect students, staff and faculty with volunteer community leaders from whom they can learn and benefit. C|M|LAW will have seven leaders-in-residence as Judge Adrine and Becker join Steve Percy '76, P. Kelly Tompkins '81, Technologist-in-Residence Robert Eckman, Legal Educator-in-Residence Howard Katz, and Scholar-in-Residence Eric Tucker.