Posted on April 24, 2018 at 4:58 PM, updated April 24, 2018 at 5:03 PM Print
Noted security expert currently serves as CISO for MCPc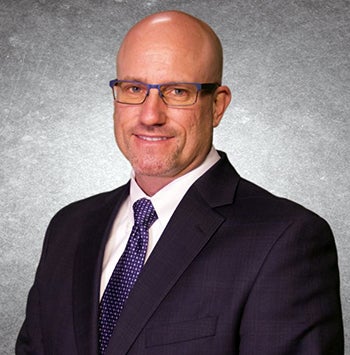 Cleveland State University's Cleveland-Marshall College of Law has appointed Robert Eckman, chief information security officer at MCPc, Inc., as a technologist-in-residence and executive director of the school's Center for Cybersecurity and Privacy Protection.
"While helping companies is tremendously rewarding, nothing quite compares to impacting the trajectory of someone's life in a substantive way through teaching," said Eckman.  "Being able to teach my craft to law students has proven to be one of the most rewarding experiences in my career. Seeing them engage the curriculum and go on to work in the security industry keeps me coming back."
As Chief Information Security Officer at MCPc, Eckman manages all aspects of the services and solutions the company provides customers to protect their hardware, software and data assets from cyberattack and malware.  He is also an adjunct professor for Kent State University's School of Digital Science where, in 2016, he was awarded the Outstanding Teaching Award and recognized by the Ohio State Senate for his achievements in the classroom.  Prior to MCPc, Eckman led efforts to write the national cyber protocol for the Nuclear Regulatory Commission.
"We are fortunate that Robert Eckman will be bringing his vast practical and teaching experience to direct our Center for Cybersecurity and Privacy Protection," said C|M|LAW Dean and Joseph C. Hostetler-BakerHostetler Chair in Law Lee Fisher.  "Professor Eckman recognizes the importance of educating law students in cybersecurity and will give them the technical understanding—rare in legal education--that will help them become assets to their employers."
As part of his duties as executive director, Eckman will teach both introductory and advanced courses on cybersecurity.
"C|M|LAW has fused law and cyber into a comprehensive understanding of security," explained Eckman.  "So much of what we do in cybersecurity impacts the law and law students are built for understanding cybersecurity with the Socratic Method already ingrained in them. The investigative, forensic, threat hunting, and logical approaches needed in cybersecurity are a perfect fit for them."
The school's Leader-in-Residence program, founded in 2017, is designed to closely connect students, staff and faculty with volunteer community leaders from whom they can learn and benefit.  Eckman is the fifth leader-in-residence appointed by the school, joining Steve Percy '76, P. Kelly Tompkins '81, legal educator-in-residence Howard Katz, and scholar-in-residence Eric Tucker.
###